M-am îndrăgostit de un egiptean. De fapt, de imaginea mea despre orientali…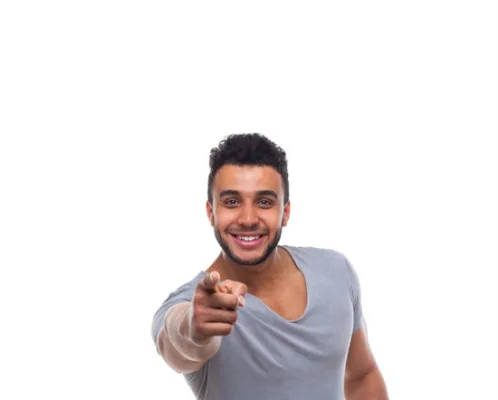 Am făcut o mare pasiune pentru un egiptean. Dar mi-a trecut rapid, la contactul cu realitatea. Recomand realitatea oricând. E mai bună decât imaginaţia.
Aveam 30 de ani şi fusesem căsătorită deja. Nu aveam copii, eram liberă la mare. Cu fostul soţ mă înţelegeam destul de bine, eram prieteni, probabil că asta trebuia să şi rămânem.
Apoi am primit o bursă postdoctorală la Paris, unde l-am cunoscut pe Walleed, un egiptean de vârsta mea, care nu se deosebea prin nimic de restul studenţilor postdoctorali din capitala Franţei.
Amândoi studiam istoria. Am băut la un moment dat o cafea la un bar lângă facultate şi am vorbit în engleză de una şi de alta.
El era căsătorit cu o cehoaică pe care o cunoscuse pe un site de dating şi avea o fetiţă de 6 luni.
Ne-am mai întâlnit prin facultate, ne-am salutat, apoi ne-am văzut la o petrecere dată de cineva de la facultate, o aniversare.
Era agreabilă întâlnirea aceasta, îmi părea un tip cosmopolit, civilizat, departe de prototipul musulmanului care asupreşte femeia… până la urmă era căsătorit cu o blondă cehoaică, ce putea fi mai cool?
Vorbeam de politică, de englezi, de francezi, de primăvara arabă care stătea să înceapă. Următoarea întâlnire a fost în redacţia site-ului facultăţii, unde am vorbit despre ce voiam să se întâmple în departamentul unde studiam noi.
Am făcut glume, am băut un fresh după şedinţă… apoi m-a invitat să luăm prânzul şi pe la desert mi-a spus: "Will you spend the night with me?"
Şocul şi norocul
Mi-a stat desertul în gât, vă daţi seama. Nu am ştiu ce să îi spun. Să îi dau cu poşeta în cap? Eram oarecum amici, nu se face aşa ceva, şi eu sunt o lady.
Să mă bâlbâi ca şi cum nu am înţeles şi vreau lămuriri? Ce lămuriri să vreau? Am decis că tactica de a o face pe proasta nu mă caracterizează. Mi-am înghiţit tacticos desertul şi l-am întrebat dacă soţia lui ştie că el se dă la alte femei.
L-am întrebat cu zâmbetul pe buze, amabilă. Mi-a spus că ei doi nu au o relaţie bună şi că de mult mă place pe mine, că semăn cu eroina din romanele adolescenţei lui, romanele lui Naghib Mahfouz. "Serios? Şi asta te face să vrei să mi-o pui?! " Mă întrebam eu în româneşte, în gând.
Am decis să nu rup prietenia cu el, era ceva agreabil să vorbesc cu el despre una sau alta. I-am spus că nu mă caracterizează astfel de gesturi, că suntem colegi, că lucrăm la un proiect şi că avem o relaţie profesională. A spus că înţelege dar că mă consideră foarte frumoasă.
O vacanţă de făcut iluzii
După câteva zile când ne-am mai văzut sporadic pe la facultate a început vacanţa academică şi eu am revenit în România, iar el în Egipt. Peste vreo săptămână mi-a scris un mail prietenos, mă întreba ce mai fac, ce mai citesc.
I-am răspuns tot prietenos, convinsă că i-a trecut omului nebunia şi că suntem iar prieteni. Mare greşeală.
Din tacticile de seducţie orientale cred că fac parte tandreţea nevinovată, interesul real pentru ceea ce gândeşte femeia, umorul… de fapt cred că astea sunt tactici universal doar că nu ne dăm seama că ele ne seduc decât atunci când e prea târziu.
Ne-am mai scris câteva săptâmâni la rând, fără alte subtexte. Îmi povestea de fetiţa lui, cum creşte, cum seamănă mamei ei. Despre mama fetiţei nu vorbea multe, aveam motive să cred că ei doi chiar nu se înţeleg.
Cehoaica locuia în Cehia natală cu fata, el locuia la Cairo şi le vizita câteva luni pe an, deşi erau căsătoriţi.
Citește și:
De ce am recurs la ghosting? Pentru că era mai simplu…
Avantaje și dezavantaje dacă ai o aventură de-o noapte
Din nou, amorul ghebos
Într-o zi mi-a spus că se gândeşte numai la mine, că îi este dor de mine. Nu am putut să fiu nasoală cu aşa ceva. I-am răspuns că sunt flatată dar că mi se pare că sunt doar un debuşeu pentru frustrarea lui maritală.
El mi-a răspuns că nu e aşa, că are destule ocazii de a întâlni femei, că acum lumea nu mai e aşa de închisă, sunt franţuzoaice şi americance care vin la Cairo şi vor să întâlnească egipteni. Dacă că el se gândeşte la mine, că inima lui a fost furată de o româncă brunetă şi misterioasă.
Mi-a spus multe astfel de poveşti. Le ascultam (pe mail sau skype) cu emoţii între scepticism şi nerăbdare. Nu credeam că m-am îndrăgostit până în ziua când nu mi-a mai scris, apoi nici a doua zi, şi eu credeam că mor de nelinişte.
"De ce nu îmi scrie? Nu mă mai iubeşte? Nu îi mai este dor de mine?" Mi-a scris din nou, mi-a spus că avusese nişte zile de călătorie la bunicii lui, în sud, unde nu era internet. Bucuria mea nu avea margini.
O noapte de iubire… şi de nevoie de alcool
Ne-am întâlnit din nou în toamnă la Paris şi abia aşteptam să facem dragoste. Când ne-am revăzut în carne şi oase mi s-a părut la fel de banal ca prima dată, am realizat şi mai acut că e mai scund cu câţiva centimentri decât mine. M-a aşteptat în camera lui în nişte… izmene.
Eu, care mă parfumasem şi mă îmbăiasem precum Cleopatra, aveam să mă dăruiesc unui tip care nu a făcut niciun efort să mă seducă. Asta nu mi-a plăcut, dar am tăcut.
Să nu stric momentul împlinirii de după atâtea luni de aşteptare. Sexul, sincer, a fost cam dezamăgitor. A sărit pe mine, realmente. Mai că nici preludiu nu am avut.
După jumătate de oră mă întrebam ce am văzut la el. Izmenele mă cam pleoştiseră. Chelia o uitasem. Burta apăruse în orizontul meu vizual. Unde era prinţul meu oriental?!
Am plecat de la el fără să pot spune prea multe. M-a sunat cu disperare, m-a întrebat ce se întâmplase. Ce să-i zic? Că m-am autosugestionat în absenţa lui înnobilându-i imaginea?
Că uitam voluntar să mă uit la pozele lui de Facebook ca să mi-l închipui mai frumos decât e? Şi că asta a dus la definitiva mea deziluzie în ceea ce îl priveşte? Că îmi creasem singură nişte aşteptări uriaşe?
Am fugit ca o laşă, dar uneori nu se poate altfel
Am fugit de el, m-am fofilat pe holurile facultăţii sperând că nu ne vedem, am fost laşă dar cred că e una din acele situaţii când chiar nu poţi da o explicaţie.
"Ştii, m-am îndrăgostit de o proiecţie a mea, pe care mi-am făcut-o despre tine, dar tu eşti mai scund şi mai urâţel… " Asta să-i zic?!
Apoi m-am mutat la alt department, altă zonă din Paris. Nu i-am mai răspuns la mesaje. Mi-a scris că nu înţelege atitudinea mea, că totul era aşa de frumos… pentru el, poate. Nu şi pentru mine. Ce mă apucase?
Când i-am povestit prietenei mele, a râs de mine şi cu fundul. Am băut amândouă o sticlă de şampanie şi culpabilitatea mea s-a dus naibii.
Apoi, după vreo câteva săptămâni, am încercată să îmi dau seama de ce am păţit-o.
Au orientalii un stil de a te face din vorbe… îţi spun că eşti cea mai frumoasă, cea mai aleasă, semeni cu mama sau iubita sau nevasta lui Mahomed, cu prinţesa nu ştiu care, că eşti cea mai fină, că la ei acolo nu se găseşte aşa ceva… Cum să rezişti?
În capul tău se derulează peisaje exotice şi narcotice, te şi vezi îmbrăcată în mătăsuri, învăţând limba arabă ca să comunici mai bine cu el, cu misteriosul şi virilul hirsut… dar fetelor, proiecţia e altă treabă decât realitatea.
Realitatea e prozaică şi nu vorbeşte în versuri. Are izmene şi uneori miroase a ceapă…
NOTA REDACȚIEI: Publicăm aceste confesiuni de la cititorii noștri sub protecția anonimatului, schimbând numele și deseori și inițialele numelor. Invităm la un limbaj civilizat în comentarii, și la lipsa etichetelor și a judecăților morale. Vrem să evidențiem că experiențele umane sunt complexe și că nu există alb și negru, că deseori situația duce la o un comportament sau altul. Le mulțumim celor care au acceptat să povestească.
✖
Mulțumim pentru că vrei să fim prieteni!