Scriitorul Paul Bailey sustine o lectura publica la Bucuresti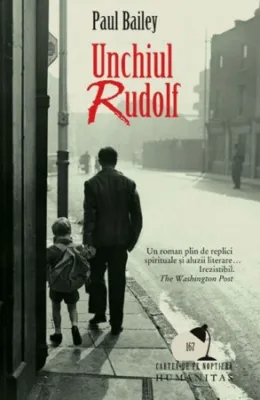 Intalnire cu cititorii: vineri, 25 ianuarie 2013, ora 18.00, la Libraria Bastilia, amfitrion Marius Chivu.
Prozatorul britanic Paul Bailey, cel care, in urma cu cativa ani, marturisea ca Romania a schimbat cursul vietii sale de scriitor, revine saptamana aceasta la Bucuresti.
Vineri, 25 ianuarie, incepand cu ora 18.00, Paul Bailey se va intalni cu cititorii din capitala, la Libraria Bastilia, unde va citit un fragment inedit din romanul aflat in curs de pregatire Prince's Boy, o carte a carei actiune este plasata in perioada interbelica, fiind inspirata de destinul unor personaje reale din istoria Romaniei.
Amfitrionul intalnirii este criticul si scriitorul Marius Chivu.
Paul Bailey s-a nascut la Londra, pe 16 februarie 1937. In 1953, a obtinut o bursa de studii la Central School of Speech and Drama; intre 1956 si 1964 a lucrat ca actor, iar in 1967 a devenit scriitor liber-profesionist. A fost Literary Fellow la universitatile Newcastle si Durham, iar dupa ce a primit, in 1976, Bicentennial Fellowship a calatorit in America, unde a fost, intre 1977 si 1979, Visiting Lecturer in English Literature la North Dakota State University.
Printre distinctiile care i s-au acordat se numara E.M. Forster Award (1974) si George Orwell Prize pentru eseul The Limitations of Despair. Romanele sale mai cunoscute sint At the Jerusalem (1967; trad. rom. 1996), care a obtinut Somerset Maugham Award si Arts Council Writers' Award, A Distant Likeness (1973), Peter Smart's Confessions (1977), nominalizat la Booker Prize, Old Soldiers (1980; trad. rom. 1996), Gabriel's Lament (1986), nominalizat la Booker Prize, Sugar Cane (1993), Kitty and Virgil (1998; trad. rom. 2005), Uncle Rudolf (2002, trad. rom. 2010, Humanitas). A coordonat The Oxford Book of London (1995), iar scrierile sale mai includ piese pentru radio si pentru televiziune, doua volume de memorii, precum si doua biografii.
"Daca Fred Astaire ar fi fost romancier, s-ar fi numit Paul Bailey." (Ali Smith)
Abonează-te la newsletter!
Primește săptămânal resurse prin intermediul e-mail-ului!
Mulțumim pentru că vrei să fim prieteni!