Cea mai buna investitie pe termen lung: educatia copiilor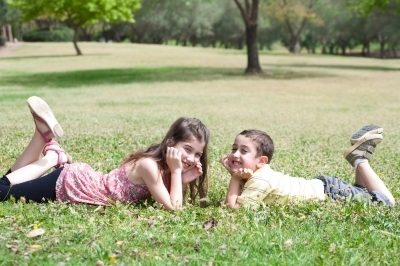 Educatia copiilor este cea mai buna cale catre o societate mai buna. Mai multe despre educatia adecvata a celor mici ne spune Ioana Necula, Presedinte si Fondator Genesis Collegiate.
Cum se desfasoara, concret, activitatea Genesis Collegiate? Ce actiuni aveti?
Daca ar fi sa descriu cu un singur verb ceea ce facem la Genesis, acesta ar fi "educam". Ii educam pe elevii nostri astfel incat sa devina adultii cultivati, echilibrati, capabili si responsabili de maine, cu alte cuvinte oameni in stare sa-si ia viata in propriile maini si sa o conduca pe cel mai bun drum.
Ne perfectionam noi insine in mod continuu, prin cursuri de formare destinate profesorilor, astfel incat sa putem intelege mai bine realitatile copiilor si sa putem adapta informatiile pe care le oferim, astfel incat acestea sa devina instrumente eficiente in lumea care traim.
Toate aceste lucruri sunt in masura sa genereze schimbarile pe care le dorim cu totii in jurul nostru. Schimbari pe care le sustinem activ si prin actiunilor noastre caritabile. Impreuna cu oamenii implicati si generosi care se alatura acestor initiative reusim sa dam un curs fericit unor situatii disperate.
Recent am reusit, prin evenimentul Genesis for Life, sa strangem banii necesari achizitionarii unui aparat de dializa pentru copiii nascuti prematur, cu ajutorul caruia medicul Catalin Cirstoveanu de la spitalul Marie Curie a reusit sa faca in premiera mondiala o interventie care a salvat viata unui copil nascut prematur. Si cu ajutorul caruia vor putea fi salvate, de acum inainte, sute de vieti.
Genesis Colelgiate se recomanda drept institutie educationala care se implica in fiecare an in proiecte de responsabilitate sociala si care isi educa elevii sa devina membri activi ai societatii. Cum faceti asta?
Indiferent de obiectul de studiu pe care il preda, fiecare profesor Genesis incearca sa ii invete pe copii sa exceleze la o ",materie" cu totul speciala: increderea in propriile forte.
Fiecare copil se naste cu anumite daruri si il incurajam pe fiecare dintre elevii nostri sa creada in ele si sa le foloseasca, responsabil, atat inspre binele lui cat si al celorlalti.
Facem acest lucru in timpul activitatilor de curs, incurajandu-i sa se exprime si sa lucreze in echipa, in timpul workshop-urilor, al activitatilor extrascolare, al taberelor.
Prin activitatile noastre educative incercam sa ii facem constienti de ceea ce se intampla in lumea in care traiesc, de nevoile lor, dar si de ale celorlalti, de efectele actiunilor lor. Nu este un lucru care poate fi invatat intr-o zi, ci in fiecare zi a vietii noastre.
Ce alte proiecte aveti?
Dezvoltam si o serie de alte activitati care sa contribuie la dezvoltarea climatului educational actual, sa ii ajute pe copiii educati la Genesis sa beneficieze de cele mai noi si mai inovatoare repere psihopedagogice, sa le deschida calea catre perspectivele personale cele mai valoroase. Dorinta noastra este aceea de a proteja potentialul fiecarui copil si de a-i da aripi sa se dezvolte.
Lumea se schimba si descoperim ca profesorul ideal s-a transformat, din furnizor de informatie in facilitator si mentor, de aceea concentram o mare parte a activitatii noastre in programe de dezvoltare si formare profesionala pentru profesori, dar si in activitati educationale alternative pentru copii, cum ar fi atelierele de arta, dezbaterile pe teme de cultura generala, articole de interes didactic si pedagogic pentru profesori, dar si pentru parinti,  si cel mai important, in activitati cu impact social, cum este acest eveniment Genesis for life, ce a ajuns la a cincea editie.
Este cel mai reprezentativ eveniment al nostru si ne bucura sa stim ca am reusit sa dam speranta acolo unde viata nu mai avea prea multe sanse de reusita.
Anul trecut am organizat o strangere de fonduri pentru un aparat de scanare venoasa pentru bebelusi, in anii trecuti am participat la achizitia de aparatura pentru sectia de neonatologie si toate aceste evenimente i-au apropiat pe copii de o mentalitate sociala, sanatoasa de a face bine.
Au facut chiar ei felicitari si obiecte de arta pe care le-au oferit cadou participantilor la evenimentele de gala, iar artistii care ne-au onorat de-a lungul timpului  cu prezenta- Alexandru Tomescu, Daniel Goiti, Ronan O Hora, Nadia Trohin si Mircea Tiberian au fost  remarcabili prin emotia pe care au transmis-o.
Ei au reprezentat, prin exemplul personal, prin daruire si sensibilitate, o masura foarte frumoasa de inspiratie si valoare pentru copii.
Ce v-a determinat sa mergeti inspre acest tip de activitate caritabila si ce fel de satisfactii va aduce?
Cand s-a nascut fiul meu cel mare, mi-am dorit, ca fiecare mama, sa traiasca in cea mai buna lume posibila. Cum lumea noastra este departe de a fi perfecta, am incercat sa schimb din ea atat cat imi sta mie in puteri.
Sunt convinsa ca educatia este singura cale spre a crea o societate mai buna si de aceea am deschis o scoala si o gradinita.
Totodata, ori de cate ori avem posibilitatea, desfasuram actiuni caritabile prin care incercam sa aducem partea noastra de bine in lume.
Sunt convinsa ca doar daca daruim tot ceea ce ne sta in puteri, fie ca este vorba de zambete, vorbe calde sau fapte bune, putem fi impliniti ca oameni.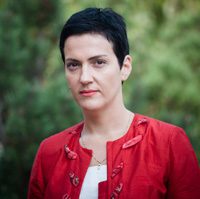 Ioana Necula este fondatoarea Campusului Educational Genesis (http://genesis.ro/), absolventa a Facultatii de Relatii Publice Internationale, ASE si detine un masterat in Management Educational, la Universitatea din Bucuresti, sub coordonarea Prof. dr. Ioan Neacsu. Ioana are specializare in psihopedagogia invatamantului prescolar si primar, a absolvit cursul "Mind, Brain and Education" la Harvard Graduate School of Education. Ioana a participat la cursuri de finante si business la London Business School si detine un MBA la Solvay Business School (ULB) din Brussels.
Foto: Image courtesy of photostock at FreeDigitalPhotos.net
Abonează-te la newsletter!
Primește săptămânal resurse prin intermediul e-mail-ului!
Mulțumim pentru că vrei să fim prieteni!
Iuliana Alexa
Iuliana Alexa a fost redactorul-sef al revistei Psychologies de la aparitia primei editii a revistei până în anul 2019. Iuliana a absolvit Facultatea de Litere si este coach.