Greseli in educatia fetelor si baietilor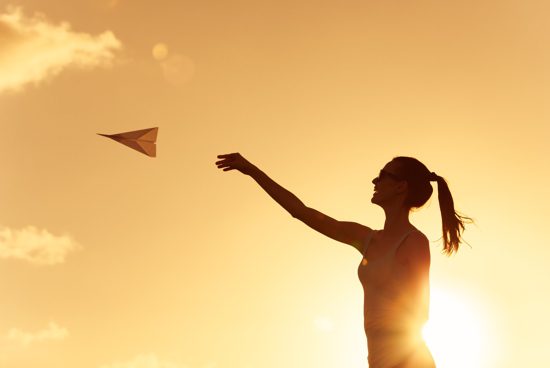 Roxana Dumitrache este activista feminista si cercetatoare in probleme legate de gen si discriminare. Am intrebat-o care sunt defectele de suprafata si de adancime in educatia pe care o dam fetelor si baietilor si ce merite au barbatii… feministi.
Psychologies: Ce beneficii ar aduce prezenta sporita a femeilor in politica?
Roxana Dumitrache: Mi-e greu sa cred ca vom ajunge vreodata la o reprezentare egala. Din pacate, una din strategiile de supravietuire darwinista a femeilor in politic e mimetismul: preluarea modelelor comportamentale masculine.
Nu ar fi nimic gresit daca acestea ar presupune calitati precum loialitatea, curajul, nobletea sufleteasca. Din pacate, nu tot timpul acestea sunt insusirile mostenite de femei, ci obedienta fata de sef si agenda acestuia, o lipsa a asumarii actelor si deciziilor proprii si o atitudine total nesolidara (ca sa nu spun misogina) fata de alte femei.
In mod ideal, feminizarea politicului ar presupune mai multa empatie, mai multa civilitate, mai multa dedicare fata de cauza, mai multa solidaritate si, de ce nu, iesirea de sub un "val al ignorantei" fata de teme care intersecteaza in mod esential experientele feminine.
Avem, insa, o traditie democratica inca prea fragila ca sa speram ca o politiciana feminista va ajunge vreodata sa fie votata pentru ca isi asuma o agenda feminista si o defineste ca atare. Nici femeile nu ar vota-o!
Sa nu uitam ca pana si feminizarea substantivului "politician", "politiciana", suna inca a barbarie lingvistica, inca il evitam sau il substituim, pentru ca nu pare la fel de strident; la fel, "directoare" sau "presedinta".
Reflexul firesc e sa… bemolam cumva functiile incarcate de prestigiu social, prin utilizarea sintagmelor precum: "doamna director", "doamna senator"; pana si aceasta alegere spune cat de ageamii suntem in chestiuni ca echitatea de gen.
Pe cine admiri din politica de azi (femei) de la noi si de la altii? Prin ce ti se pare ca exceleaza?
R. D.: Am avut privilegiul de a cunoaste femeile pe care le admir cel mai mult din politica internationala, pentru ca m-am format intr-o facultate britanica, in care era, intr-un fel, firesc sa il audiezi azi pe Dalai Lama, maine pe Bill Gates, sa o cunosti pe Madeleine Albright, sa iti pregatesti intrebarile incomode pentru Hillary Clinton, sa intri in cele mai interesante polemici cu David Cameron.
Pentru o tanara educata in scoala romaneasca, in care unii profesori au pretentii de semizeu, devii o eleva incomoda daca pui intrebari si constati ca primele zile de scoala sunt pline de festivismul suprarealisto-burlesc de la care primarul sau politicenii locali sunt nelipsiti.
Ei, bine, sa iti intinda mana Hillary Clinton si chiar sa ai un minidialog, sa primesti sfaturi legate de cariera de la Madeleine Albright e un evenimet care te asaza in tine, intelegi ca limitele lumii tale nu sunt limitele genului feminin.
Marile personalitati ale lumii – femei sau barbati, deopotriva – au un firesc si o smerenie care aproape ca te scandalizeaza daca vii din lumea modelelor de carton, a diletantismului si a improvizatiei.
Revenind la intrebare, le admir pe Hillary Clinton si pe Madeleine Albright, insa admiratia mea nu e neaparat fara brese, nu inseamna ca nu le vad scaderile sau ca mi-am amputat spiritul critic.
Admiratia mea are ca temei si faptul ca ambele au terminat universitati precum Yale sau Columbia, unele dintre cele mai competitive medii academice ale lumii. Stiu din propria mea experienta de studentie la London School of Economics ca nu e o bagatela sa termini o scoala mare a lumii.
Presiunile sunt uriase, examenele sunt uneori probe de rezistenta psihica si esti permanent printre cele mai antrenate minti.
Trebuie sa fii bun, la fel de bun ca ceilalti, pentru a te valida perpetuu, nu e o studentie comoda, de Woodstock, cu improvizatii, petreceri fara noima si timp pierdut.
Imi amintesc si acum primul amanunt care m-a socat la facultatea mea: biblioteca, cea mai mare din Europa in domeniul stiintelor sociale, era deschisa non-stop.
Ma intrebam atunci daca aveam sa ajung sa stau peste noapte in biblioteca si parea un gand simpatic, dar improbabil. Ei bine, asa se "pierd noptile" in marile scoli ale lumii.
Din alta zona culturala si identitar-ideologica, o admir fara rest pe politiciana birmaneza Aung San Suu Kyi, presedinta unuia dintre partidele de opozitie din Myanmar, cunoscuta pentru "cariera" ei longeviva de aparatoare a drepturilor omului.
Crezul ei politic este o o combinatie sofisticata de concepte budiste si filosofia lui Mahatma Gandhi despre nonviolenta. O femeie de spirit care a preferat arestul la domiciliu pentru a nu-si trada convingerile si membrii de partid.
Sa alegi libertatea spiritului libertatii formale de a avea o viata normala: o forma admirabila de curaj!
Din nou, am avut privilegiul de a o cunoaste – si o spun asumandu-mi integral cuvintele; dupa intal­niri cu astfel de femei devii constienta ca nu genul iti guverneaza destinul, ci lupta cu fricile si asteptarile sociale.
De altfel, ea crede ca nu puterea corupe, ci frica. Si asa si este, e un adevar care tine de evidenta: frica, lipsa curajului paralizeaza alegeri destinale.
Am amanat printr-o acolada nepermis de lunga prima parte a intrebarii. Nu este imposibil sa admiri femei din lumea politica romaneasca, insa nu e o cautare usoara. Mona Musca e una dintre ele.
Nu o cunosc personal, nu am interactionat niciodata, deci nu pot fi acuzata de vreun parti-pris de vreun soi. Pur si simplu, imi place.
Ca prezenta, Mona Musca era stridenta, prin firesc, in mediul sufocat de minijupe, tocuri stiletto purtate in miezul zilei, maini in sold si posete cu monograme lipite purtate cu ostentatie chiar si la evenimente caritabile, in orfelinate sau in cartiere sarace.
Executia ei publica m-a terifiat, iar demnitatea si eleganta ei raman inca de neegalat. A demonstrat ca poti sa fii mai populara in sondaje decat presedintele tarii (la apogeul popularitatii lui) purtand discret perle, taioare negre si, in primul rand, ramanand egala cu ea insasi.
Sigur ca exista si politiciene din noua generatie care merita sprijin si solidaritate feminina: nu sunt neaparat o admiratoare a Alinei Gorghiu, dar asta nu ma opreste sa nu ii apreciez onest tenacitatea, rezistenta uluitoare si modul admirabil in care a gestionat niste scandaluri imunde, inclusiv cel in care i se reprosa ca a facut un avort pentru a-si mentine functia. E greu sa rezisti intr-o lume in care uterul tau devine bun public.
Andreea Paul si-a asumat o lupta dificila: introducerea cotelor de gen; Cristina Pocora si Ana Birchall au o agenda foarte sensibila la problema echitatii de gen, a violentei impotriva femeilor – si sunt doar cateva exemple de politiciene care isi onoreaza functia.
Sigur ca le putem antipatiza, e cel mai usor sa gasesti cusururi, scaderi. Dar sa nu uitam ca traim intr-o tara in care articolele care suscita interes raman cele despre cat de bine sau prost imbracte sunt politicienele, unde isi fac cumparaturile sau cat de "sexy" sunt in niste topuri care sfideaza decenta si incomodeaza simtul estetic.
Cand o sa citesc primul top despre cele mai "competente" sau "dedicate" politiciene o sa inteleg ca ne-am facut botezul in normalitate; pana atunci, suntem incremeniti in era trivializarii si vulgarizarii femeii.
Ce barbati fac lucruri bune pentru promovarea femeilor?
R. D.: Barbatii care aleg si sunt alesi sa fie partenerii unor femei puternice. Nu stiu – poate ca nu cunosc eu, si imi asum limitele – relatii de mentorat politic autentic.
Nu cred ca exista Pygmalioni politici in Romania ori daca sunt, Galateele pe care le creeaza sunt cam ciobite, cam neterminate, cam fara spirit. Raman statui neinsufletite pe langa maestrii lor, dar nu capata autonomie totala.
Altfel, cred ca exista barbati care inteleg ca modelul de cuplu sanatos si armonios este cel partenerial, in care exista o diviziune echitabila a muncii in casa, barbati care aleg, daca e pentru binele cuplului, sa isi ia ei concediu de paternitate si stiu ca asta nu ii face mai putin barbati, nu ii emasculeaza, ci dimpotriva.
Barbati care isi respecta integral partenerele, nu le fragilizeaza in vreun fel, nu cred ca li se cuvin sufleul de conopida, asternutul apretat, camasa calcata impecabil, casa curata, facturile achitate, temele copiilor gata si multe, multe lucruri pe care le fac femeile dintr-un spirit ancestral de "Ana cea sacrificata".
Exista, deci, si barbati care inteleg ca timpul, nevoia de somn si de odihna, de lectura sau de loisir nu tin de un monopol barbatesc. Ei bine, acestia sunt barbatii care "promoveaza femeile"!
De ce se perpetueaza ideea ca orice agresiune asupra femeii e cumva din vina ei? De unde vine aceasta idee si cum ti-o explici?
R. D.: Culpabilizarea femeii e cel mai vechi reflex al lumii, pare ca masculinul si vina sunt categorii mutual exclusive. Exista sindromul Evei: daca trebuie sa blamam pe cineva, atunci sa fie femeia!
E simptomatic in cazurile de violenta domestica, de pilda, cand femei mutilate fizic, schingiuite in bataie, fragilizate psihic, sunt intrebate: "Da' tu ce i-ai zis lui?"; sau: "cum l-ai provocat?…".
Nemaivorbind de "violurile" din spatiul public, aici se atinge paroxismul cinismului. Femeia victima e analizata din punct de vedere vestimentar, i se masoara tivul rochiei, i se imputa ca "a cautat-o cu lumanarea" si e intrebata daca nu cumva l-a incitat in vreun fel pe agresor.
Ce nu se intelege inca, din pacate, e faptul ca a supune o femeie unei astfel de traume suplimentare si a o obliga sa internalizeze o vina absurda, este un abuz la fel de grav ca si violul in sine. E un dublu viol: al faptuitorului si al agresorului latent.
Cum ar trebui educate fetele (si nu sunt inca) pentru a deveni niste invingatoare? Dar baietii, pentru a celebra astfel de femei invingatoare?
R. D.: Acum ceva vreme, intr-o declaratie publica, mi-am permis sa dojenesc parintii romani ca nu cumpara jucarii adecvate.
Am ostilizat foarte multi parinti – unii dintre parintii romani cred ca sunt cei mai talentati pedagogi, experti in puericultura, considera ca si Piaget ar mai fi avut, la o adica, de invatat cate ceva de la ei si sunt, evident, foarte rezistenti la critica.
Dar observatia mea tine de-o evidenta, nici nu au nevoie de nu stiu ce rafinament intelectual ca sa o faci: fetitelor li se cumpara, in general, seturi de craticioare si cescute, bebelusi care plang daca nu sunt hraniti, bucatarioare din plastic si, invariabil, truse de proto-cosmetice pentru fetite.
Baieteilor, pe de alta parte, li se cumpara jocuri de strategie, lego, jucarii care se cer dezmembrate pentru a fi recompuse. Avem, astfel, niste alegeri care creeaza destine.
Nu e o bagatela, cum se crede, acestea sunt asteptarile noastre de la gen, un construct social, in care proiectam asteptari care devin determinisme.
Nu declar un razboi jucariilor, dar cred ca este esential sa raspunda unor preferinte si chiar nevoi emotionale, insa atribuirea unui gen e mult prea profunda, creeaza indivizi incompleti.
Cred ca este esential sa eliminam din limbajul anodin expresii precum "te smiorcai ca o fata" sau "alergi/lovesti/bati mingea/te porti ca o fetita" atunci cand vrem sa ii dojenim pe baieti.
Nu doar ca perturbam relatiile dintre genuri de la varste mici, dar e si o forma de discriminare, in definitiv. Egal de nociv mi se pare reflexul unor parinti de a-si educa fetitele ca pentru perioada victoriana: fetele trebuie sa fie docile, cuminti, sa "stea locului".
Nu, fetitele trebuie sa fie curajoase, libere, sa poata alege, sa fie responsabile pentru ce aleg, in aceeasi masura in care baietii sunt; sa fie cuminti, insa cumintenia e inteleasa intr-un mod iremediabil ingust.
"Sa fii cuminte" nu presupune sa nu te exprimi liber, sa nu ai propriile alegeri – chiar daca optiunile sunt intre balet si kickboxing, Medicina sau Inginerie Aerospatiala, fuste cu pliuri sau pantaloni de piele si bocanci.
Roxana Dumitrache a absolvit London School of Economics and Political Science si Facultatea de Stiinte Politice, unde a fost sefa de promotie. In cadrul Comisiei Europene, a coordonat activitatea de cercetare pentru doua dintre viitoarele  politici si directive pentru statele membre, punand accentul pe egalitatea de sanse si nediscriminare. In prezent, coordoneaza proiecte culturale in cadrul Institutului Cultural Roman si se dedica scrisului. Inainte de a publica romanul Ma, mi, joi,  Roxana Dumitrache publica articole si studii in  diverse reviste de specialitate din Romania si din Marea Britanie.
A consemnat Iuliana Alexa
Foto: shutterstock.com
✖
Mulțumim pentru că vrei să fim prieteni!