Creator sau adaptiv în viața ta?

www.shutterstock.com
Multe teorii mai vechi sau mai noi[1] vorbesc despre mentalitatea fixă și cea deschisă, ego și suflet, spirit adaptiv-reactiv și spirit creator-proactiv; intuiția mea îmi spune că ambele tipuri de psihism apar în viața noastră în pulsuri ritmice, ciclic, și că este nevoie de amândouă. Că, de fapt, creativitatea înseamnă exact această polaritate.
Viața mea are un alt ritm astăzi decât avea la 20 de ani. Ritmul pe care îl simt acum este mai așezat, mai potolit față de nebunia exploratorie de atunci. Legat de asta și reflectând în urmă, descopăr câteva momente în care după o perioadă de ritm accelerat au urmat cu regularitate perioade de așa zisă relaxare: momentele de după publicarea celor două cărți, momentele de după unele decizii importante ale vieții, momentele nașterii celor doi copii sau momentele finale ale carierei mele corporatiste.
În 2009 am fost numit manager de training în cadrul corporației în care eram angajat la acea vreme. Acela fost un moment al unor sentimente amestecate: m-am simțit împlinit față de ce făcusem până atunci și în același timp curios față de noul proiect pe care urma să îl conduc. În același timp însă numirea mea venise în condițiile în care colega care conducea de facto departamentul era în concediu maternal, iar eu simțeam un soi de impostură în legătură cu numirea mea în absența ei. Pentru un an și jumătate, ceea ce am trăit a fost o stare de creație permanentă: am format echipa, am lucrat împreună toți pentru crearea conținutului de training și administrarea tuturor treburilor departamentului, am învățat continuu împreună, am livrat cursuri cot la cot și ne-am distrat la maxim.
La jumătatea lui 2010 am fost transferat din cadrul băncii către firma afiliată de leasing, pe un post semi-inventat care avea legătură de asemeni cu trainingul. Dar de data aceasta sentimentul pe care l-am avut a fost de neîmplinire: împreună cu echipa din bancă aș fi putut să continui încă mulți ani ceea ce începusem. Transferul a venit și în condițiile în care fosta șefă a departamentului se întorsese din concediul maternal. Prin urmare, la pachet cu neîmplinirea am simțit și un soi de alungare și marginalizare. În noul post, nu mai aveam o echipă, mediul îmi era străin, dimensiunea corporației era de 10 ori mai mică iar eu simțeam că trebuie să replic la o scară mult diminuată excelența pe care o dovedisem înainte. Și dacă în 2009 alesesem să înaintez entuziast alături de cei din echipa de training, acum părea că venise momentul unei retrageri, al rezilienței și compromisurilor dar și poate al relaxării.
După încă un an jumate aveam să ies complet din sistemul corporatist și să devin coach și trainer independent. Iar în acel moment spiritul creației mi-a revenit.
Am fost mereu curios să înțeleg de ce uneori am o energie debordantă din care sunt posibile orice vise sau obiective iar alteori mă simt încetinit, obosit, într-o stare din care pare că nimic nu poate fi creat. Acum știu că ritmurile acestea sunt naturale și că sunt conectate în feluri subtile la ritmuri mai largi ale vieții, ale psihicului și poate ale universului. Nu doar la mine, ci la fiecare dintre noi.
Spiritul creator este inerent ființei umane, la fel și cel adaptiv. Mintea deschisă[2] și mintea închisă.
Cred că există un soi de pulsiune continuă în psihicul uman, o inspirație și o expirație, o sistolă și o diastolă, o revoluție circulară completă care se întâmplă cu o anumită regularitate pentru fiecare om.
Există perioade când energia noastră se îndreaptă spre creație, spre acțiune, spre imaginare și există perioade ulterioare în care survine un soi de relaxare adaptivă, un fel de odihnă însoțită de reflecție și mai degrabă de înțelegeri a ceea ce a fost și a ceea ce ar putea fi din nou în viața noastră.
Creativitatea ține de auto-actualizare. Adaptabilitatea ține de ego. Structuri care duc spre creativitate și spre adaptare.
Ne definim substanțial personalitatea până la 23 – 24 de ani. Doza de creativitate sau de adaptabilitate de care dăm dovadă în restul vieții noastre are în bună măsură legătură cu ceea ce am "învățat" despre creativitatea noastră până la acea vârstă; mai are, bineînțeles legătură și cu alți factori cum sunt condiționările genetice, anturajul și comunitățile formative, cultura și civilizația de origine, și altele. Când spun "învățare" mă refer la achiziția în bună măsură subconștientă de comportamente, convingeri și abilități.
Mai departe în viață, alegerile și deciziile personale pot să ne așeze pentru mulți ani în structuri, fluxuri și procese care ne vor favoriza libertatea creatoare sau adaptabilitatea în grade diferite. Aici este unul dintre paradoxurile liberului arbitru: structurile sunt cadre formatoare uneori mai puternice chiar și decât genetica dar alegerea structurilor o putem face doar noi, conștient sau inconștient.
Un loc de muncă pe care l-am ales prin prisma remunerației dar care ne obligă la o natură a activității de tip adaptiv, analitic, de rezolvare de probleme, va crește în noi partea de adaptabilitate mai mult decât pe aceea a creativității.
Dacă am aplica tot ceea ce știm referitor la motivația umană și la psihicul uman atunci când luăm decizii, am putea să potrivim mai bine cele două ritmuri, creator și adaptiv, cu personalitatea noastră și cu aspirațiile noastre. Dar pentru că alegerile noastre nu sunt bazate pe o gândire factuala, rațională și logică, de cele mai multe ori, pentru cei mai mulți oameni celălalt spirit ajunge un deziderat: pentru cei ce au meserii creative apare nevoia de confort și liniște interioară, la cei care au meserii repetitive apare impulsul creator. Pe de altă parte ritmurile vârstelor influențează de asemeni în bună măsură această nepotrivire cu natura activității.
Poate că ar trebui să ținem cont mai mult de personalitatea noastră, de aspirațiile noastre, de viziunea noastră despre viață și de ritmurile pe care ni le știm și poate că ar trebui să ne schimbăm mai des locurile de muncă, atunci când vrem să se alinieze cu ritmurile pe care le simțim în viața noastră mai des.
Homeostazie și necunoscut
Domestic și explorator, pasiv și activ, feminin – masculin, apolinic și dionisiac, casa și plecarea/ întoarcerea acasă, izolaționismul și expansionismul din politica americană, refluxul și fluxul, sistola și diastola, homeostazia (zona de confort) și aruncarea în necunoscut (creșterea), inspirația – expirația, odihna și acțiunea, mișcarea de colapsare a Universului și Big Bang-ul, retragerea și cucerirea toate sunt expresii ale aceleiași legi a naturii, a legii pulsului creator. Simțim acest lucru în corpul nostru, în psihicul nostru, în ritmurile naturii înconjurătoare și în ritmul universului atunci când suntem atenți la toate aceste lucruri.
Realitatea de azi
Nu există cărți despre cum să îți liniștești instinctul creator, parcă toate cărțile moderne vorbesc despre cum să devii mai creativ, să ai mintea deschisă, să explorezi. Acest lucru se întâmplă pentru că sistemul mai larg în care funcționează umanitatea astăzi a creat un vid de creativitate: organizarea stereotipică a muncii, inventarea unor activități fără semnificație au dus la o preeminență a unui gen de psihism rutinier, a unui soi de a trăi confortabil dar fără semnificația evoluției. Cărțile motivaționale încearcă să umple acest vid. Dar cărțile nu pot substitui decizii referitoare la viața proprie.
Doar atunci când decidem să îi dăm șanse atât spiritului nostru creator cât și personalității noastre căutătoare de confort, doar atunci putem găsi împlinirea. Hardware-ul nostru principal, creierul este încă tripartit: primar, emoțional, raţional. Dacă primele două caută confortul trecutului și adaptabilitatea prezentului, în ultimul rezidă instinctul de a crea viitorul.
Concluzie
Viața este un puls, universul pulsează, se retrage și împinge. Doar cu amândouă aceste polarități putem trăi plenar, nu doar cu una. Pentru unii, aceste cicluri pot fi scurte, pentru alții foarte rapide. Viața noastră de zi cu zi este o intersecție a unor ritmuri imbricate: ritmurile personale, ritmurile exterioare nouă, ritmurile universale.
Singura capacitate care ne poate face să trăim plenar în fiecare moment în această intersecție de ritmuri este prezența, atenția trează, chiar un soi de trezvie.
[1] Abraham Maslow – "The farther reaches of human nature" (1971, Viking Press), Robert Fritz – "Creating" (1991, Ballantine Books), Richard Barrett – "A New Psychology of Human Well-Being: An Exploration of the Influence of Ego-Soul Dynamics on Mental and Physical Health" (2016, Lulu Publishing Services), Scott Barry Kaufman – "Transcend" (2020, Penguin Random House), etc.
[2] The Arbinger Institute – "The Outward Mindset: Seeing Beyond Ourselves" (2016, Berrett-Koehler Publishers)
Abonează-te la newsletter!
Primește săptămânal resurse prin intermediul e-mail-ului!
Mulțumim pentru că vrei să fim prieteni!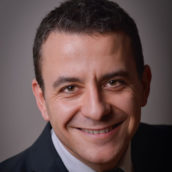 George Bragadireanu
George Bragadireanu este triplu certificat internațional ca și coach: Performance și Transpersonal Coach (Performance Consultants International – Londra, Sir. John Whitmore), Master NLPt Coach (Mindmaster Romania – după o curiculă psihoterapeutică austriacă), Integral Professional Coach (Integral Coaching Canada – Ken Wilber). Având mai mult de 2500 de ore de coaching individual, peste 800 de ore de pregătire și 500 de ore de supervizare, deține titlul de Professional Certified Coach (PCC) din partea ICF. A fost trainer independent pentru peste 7,000 de participanți la cursuri în cadrul unor corporații românești importante.