Cateva femei de exceptie pe care le admiram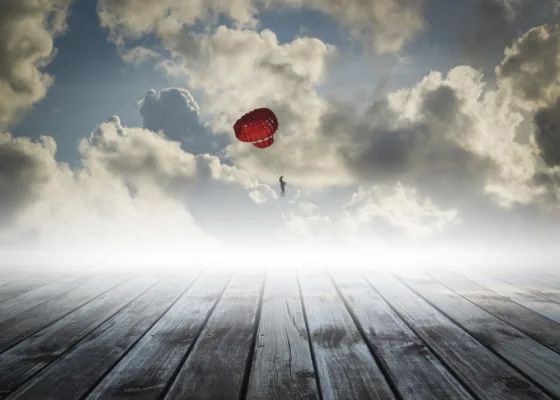 Ca sa demolam statuile femeilor de mucava care apar azi la televizor, ne-am gandit sa prezentam cateva doamne ale caror performante pot fi o sursa de emulatie si de admiratie. Le-am intrebat cu ce anume se mandesc si ce sfaturi le pot da compatrioatelor lor de azi.
Le-am intrebat pe cele din paginile urmatoare ce realizari din propriile vieti le fac sa fie mandre de ele insele si ce sfaturi pot oferi de la inaltimea experientei lor cu adevarat exceptionale (fiecare are deja o cariera internationala) romancelor care citesc revista Psychologies. Raspunsurile sunt intelepte si senine in aceeasi masura.
Alexandra Ares este scriitoare de limba engleza nascuta in Bucuresti, care locuieste la New York din 1998. Alexandra a studiat Teatrologia la UNATC, a lucrat in TVR si CBS News si a incercat aproape toate genurile literare. In SUA, a castigat patru premii literare (castigator si finalist) si a avut unul din romane best seller pe Amazon. In Romania, editura Polirom i-a publicat doua romane, "Visatoarele" (in original "Dream Junkies"), despre aventurile unei romance la New York, si Viata mea pe net (in original "My Life on Craigslist"), despre o tanara americanca ce si-a mutat intreaga viata sociala pe internet.
Cosana Nicolae este lector doctor in literatura la University of the Pacific, California, S.U.A., o cariera americana demna de admiratie, dupa una la Universitatea din Bucuresti la nivel la fel de inalt.
Raluca Kisescu este senior manager Commercial Marketing AVON Romania si Republica Moldova. Compania Avon a avut, in tot acest timp, campanii de constientizare in domeniul sanatatii feminine, care o fac mai mult decat un producator international de cosmetice.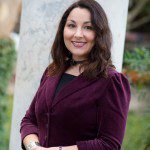 Cosana Nicolae Eram – Lector doctor la University of the Pacific, California, S.U.A.
"Sunt mandra de familia mea si de prietenele mele de pe toate meridianele. De-a lungul vremii, am avut implicit de invatat de la femeile din jur, pe care le-am vazut capabile sa reziste celor mai dificile incercari si presiuni. Primul lucru de care sunt mandra e ca port in mine prin lume aceasta dimensiune, rezistenta, la nivel simbolic si, poate, genetic.
Ma bucur apoi de faptul ca m-am putut reinventa, facand un doctorat la Bucuresti, si apoi altul, la Stanford, si astfel am ajuns sa cunosc, existential si profesional, atat lumea europeana, cat si pe cea americana, navigand cu usurinta printre ambele. In fine, ma face sa ma simt extrem de bine faptul ca lucrez in domeniul universitar si «respir» intr-un spatiu umanist, iar viata mea se petrece in lumea cartilor, a ideilor, a artelor.
Femeile din Romania ar trebui sa trateze cu bucurie si nu cu teama faptul ca pot ajunge ele insele cineva cunoscut si sa nu mai corespunda unui model de feminitate traditional cum ar fi, de pilda, conditia mitologica de Penelopa, adica acceptarea darza si prelunga a unei vieti de asteptare; rolul unei femei astazi arata resurse proactive la tot pasul si nu mai poate fi incadrat atat de usor in standarde, terminologii si «impliniri» clasice, liniare.
Le-as sfatui apoi sa dea dovada de autenticitate. Cand suntem autentice? Atunci cand multiplele noastre niveluri interioare intra in rezonanta, nu in disonanta, cu exteriorul. Cand, de exemplu, nu ne luam dupa mass-media si ne concepem viata fara televizor (chiar total), dar cu multa muzica, in schimb. Sau, mai ales, cand ne propunem din start sa ne pretuim si sa ne onoram in orice conditii si in orice relatie, fiindca desavarsirea personala ia timp, spatiu sufletesc si intentie focalizata catre o stare de bine si de armonie care se poate apoi transmite in jur."
Abonează-te la newsletter!
Primește săptămânal resurse prin intermediul e-mail-ului!
Mulțumim pentru că vrei să fim prieteni!
Iuliana Alexa
Iuliana Alexa a fost redactorul-sef al revistei Psychologies de la aparitia primei editii a revistei până în anul 2019. Iuliana a absolvit Facultatea de Litere si este coach.