Ce este gandirea outside the box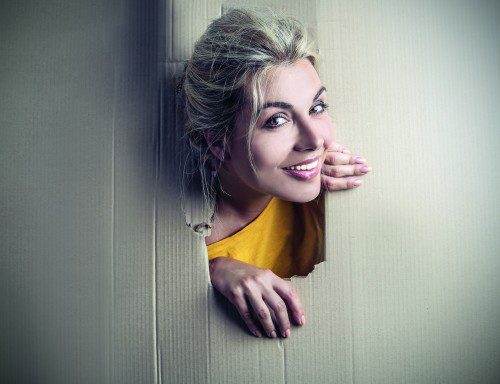 Creativitatea si inteligenta sunt deseori denumite gandire outside the box. Desi nu multi stiu ce inseamna. Pe scurt, inseamna sa nu gandesti in tipare comune, in ceea ce s-a gandit si s-a facut deja. Nicaieri nu este acest fapt mai important decat in afaceri, nu? Acolo unde gandirea outside the box poate aduce bani. Interviu cu Alain Cardon, coach international la Metasysteme Coaching & Consulting.
Psychologies: Ce inseamna gandirea outside the box?
Alain Cardon: Este dificil sa gandesti diferit. Pentru cei care o fac in mod curent, poate ca este simplu. Este mai degraba o chestiune de antrenament. Exista moduri de a actiona si de a functiona care devin obiceiuri. Un obicei poate fi acela de a functiona intr-o maniera creativa.
Asta poate deveni un fapt curent. Este vorba de a gandi si reflecta asupra lucrurilor intr-o maniera diferita si de a te amuza facand asta. Incetul cu incetul, acest fapt devine un comportament de zi cu zi. Daca vorbim de degenerarea creierului, de exemplu…
E rezultatul folosirii acelorasi neuroni, fara exceptie, a executarii acelorasi sarcini. Or, creierul actioneaza, si el, ca un muschi. Se atrofiaza daca folosesti numai o parte a musculaturii. Neuronii nefolositi se degradeaza, dispar.
Creativitatea este, pana la urma, o chestiune de neuroplasticitate: sa poti crea noi sinapse, sa te amuzi facand acest lucru, sa poti privi lucrurile altfel, sa le experimentezi diferit si sa incerci noi comportamente.
Pentru a continua sa fii suplu si deschis catre noutate. Vedem multi oameni care fac asta usor si simplu, dar vedem multi care nu reusesc sa iasa din schemele lor de gandire. Sunt schemele lor de gandire repetitive, similare…
Si dvs. puteti antrena aceasta abilitate de a gandi… outside the box?
A. C.: Da, cred. Daca nu as crede, poate ca toata aceasta idee de training nu ar avea niciun sens. Daca facem traininguri in domenii diferite, asta inseamna ca s-a dovedit deja ca oamenii pot invata. Ideea este cum ii inveti, cum ii deprizi sa faca acest lucru, desigur. Sunt multi care cred ca "a invata" inseamna "a intelege".
Putem intelege ce trebuie sa facem pentru a inota, sa dam din maini intr-un anumit fel, dar nu vom invata sa inotam daca nu vom practica putin cate putin. Putem, de la un punct incolo, sa si scriem o carte despre natatie, dar asta nu inseamna ca vom sti sa inotam. Pentru a invata sa inotam, trebuie sa tot exersam.
E foarte simplu. Cum spuneam, exista oameni care cred ca a invata inseamna a intelege. Este un tip de invatare intelectuala, desigur. Dar nu inseamna ca poti sa… apuci acea stiinta. Fiul meu imi spune cum sa fac ceva pe calculator, inteleg, dar inca nu pot sa fac eu singur, trebuie sa exersez.
Fac o data, de doua ori, apoi imi amintesc cum se face, nu? Cred ca multi oameni, azi, nu mai stiu sa invete, in sensul de a crea noi scheme sau lucruri noi. Invatare in sens de creatie… Ei fac ceva intr-un fel anume apoi, odata cu timpul, sunt convinsi ca este singura realitate posibila.
Singura maniera de a executa ceva. Daca mergi ani de zile la acelasi loc de munca, daca o iei pe acelasi drum sau te duci sa mananci la acelasi restaurant, e mai dificil sa dezvolti creativitatea la astfel de personaje. Intrebarea este: ce capacitate de schimbare au acesti oameni?
Sunt cei care nu isi imagineaza ca nu isi pot parasi locul de munca, tara, orasul… eventual pentru a crea altceva, nu neaparat pentru a distruge ce au. Pentru ei, a se opri inseamna a face praf totul, a o lua de la zero.
Dar ei nu vad ca este si o oportunitate de a crea ceva nou, nu? Deci, vorbim despre creativitate, insa eu o vad ca pe o chestiune filozofica, de viata, in general. Sigur ca se pune problema si in afaceri.
Exista exercitii care pot facilita o maniera de a gandi diferita?
A. C.: Cred ca este o chestiune de practica. Fa asta, in loc sa faci asta, timp de o jumatate de ora. Este un proces de rodaj. Daca nu rodati noul stil de lucru o perioada suficienta pentru a va obisnui, va parea bizar, dar, daca o faceti, dupa un anumit timp, devine posibil. Devin naturale, inconstiente.
A dezvolta noi maniere de lucru in mod constient este o chestiune de rodaj. Creierul poate face lucruri uimitoare, cu conditia sa il antrenezi, sa il rodezi. Da, daca nu il antrenezi sa faca acel lucru, informatia respectiva ramane doar la nivel conceptual, o idee.
Ma intrebati daca exista exercitii de creativitate. Va sfatuiesc sa opriti pe cineva pe strada si sa ii cereti sa emita o idee creativa. Veti vedea ca are vreo 50. Oamenii sunt natural creativi. Daca ii cereti unui angajat al unui hotel idei despre cum se poate imbunatati functionarea hotelului, va veni cu idei formidabile.
Toata lumea are idei, e destul de simplu. Este functionarea principala a omului aceea de a fi creativ, cel putin la nivel conceptul, ideatic. Marea diferenta este intre cei care doar gandesc si cei care aplica ceea ce gandesc.
Cei care se intreaba: "Cum sa pun eu in practica ideile acestea"?. Ei sunt cei care fac mai mult decat sa viseze. Sunt oameni care cred ca a fi creativ inseamna sa gandesti lucruri originale. Dar asta e usor…
Gasiti ca este simplu?!
A. C.: Bineinteles! Poate ca va imaginati si visati urmatorul dvs. roman sau carte de interviuri. Poate ca va puteti descrie povestea de familie si sa adaugati elemente din alte povesti de familie.
Dar cei mai multi nu stiu sa ia stiloul in mana si sa scrie, pur si simplu. Asta inseamna sa scrii un roman, nu sa visezi la el. Este uimitor cat de putini inteleg diferenta dintre notiunea de creativitate si faptul efectiv de a crea ceva.
Iar dvs., in calitate de coach, antrenati capacitatea aceasta practica de a da nastere la ceva?
A. C.: Da, asa as zice. Coaching-ul, in filozofia sa, nu are sens decat daca il insotim pe client in obtinerea de rezultate practice, masurabile. Nu in visele sale, ci in punerea lor in practica. Unii spun ca, atunci cand au inteles lucrurile altfel, cand au vazut alt punct de vedere, au fost foarte multumiti.
Dar asta nu e totul! Nu este vorba despre a vedea lucrurile altfel, ci de a le pune in practica, de a actiona. Punerea in practica este momentul in care multi nu mai reusesc… Nu au continuitate, nu au rabdare, trec la altceva.
In Romania, am intalnit urmatoarea situatie: oameni care se denumeau "antreprenori", care erau foarte creativi, adica aveau cate o idee in fiecare luna. Ei trec la altceva in fiecare luna, sunt creativi in toate domeniile conexe si in fiecare luna in altceva…, dar ei nu termina nimic!
Daca s-ar fi ocupat constant de ceva, ar fi devenit profesionisti si ar fi dus la capat acele proiecte. S-a facut unul, la un moment dat, antreprenor in imobiliare si a luat plasa… Apoi a venit sa invete coaching. De la coaching, s-a dus catre invatamant, etc., etc.
Dar oamenii astia nu fac nimic solid. Nu fac nimic cum trebuie. Si ei numesc asta "creativitate" sau "a fi creativ". Dar, de fapt, inseamna a fi un visator fara speranta. Asadar, a fi creativ, inseamna sa gasesti mijloacele de a duce ceva la capat, de a face lucrurile sa mearga.
Nu doar ideea e cea care conteaza. Si francezii, concetatenii mei, se considera foarte creativi. Dar si printre cei geniali exista unii care nu duc nimic la bun sfarsit. Sau nu vad utilitatea dincolo de un anumit punct. Cred ca este o caracteristica a latinilor, in general.
Avioanele Concorde, de exemplu. Sunt si printre francezi multi artisti, dar a fi artist este o dimensiune mai speciala a creativitatii; un artist are mereu nevoie de cineva care sa il ajute sa concretizeze lucrurile, pentru ca el nu este, in mod natural, concret.
Dar, sa fim sinceri: ceea ce face o idee sa fie rentabila, este concretizarea sa. Ca sa dau un exemplu personal, cred ca activitatea mea de coach a devenit mai performanta in abordarea mea sistemica printr-o perpetua rafinare, alaturi de clientii pe care i-am avut.
Dar, subliniez: nu a fost o cautare intelectuala, ci una practica si pragmatica, alaturi de clientii mei. Si asa am dezvoltat un domeniu de coaching atat de precis. Dar este vorba despre creativitate aplicata.
Dar despre succes ce credeti? Se traduce el mereu in bani?
A. C.: Nu, nu cred ca e vorba numai de bani. Sau e vorba numai intr-o anumita masura. Masura cea mai comuna dupa care judecam lucrurile sunt banii, profitul. Daca faceti ceva de calitate extraordinara, asta are valoare si puteti vinde asta la un pret mai mare decat daca ar fi avut o calitate mediocra.
Dar calitatea este masurabila si altfel: e placerea lucrului bine facut, este bucuria rezultatului pozitiv… Multi cred ca banii sunt un obiectiv, dar nu trebuie sa fie un obiectiv… Obiectivul este sa faci ceva de calitate, care sa fie durabil, care aduce ceva in plus, care ii ajuta pe ceilalti sa se dezvolte.
Pentru mine, asta e cel mai important: sa ma dezvolt si sa-i ajut si pe altii sa se dezvolte. De fapt, cele doua sunt legate: cu cat sunt eu mai rafinat profesional, cu atat ii pot influenta mai bine pe ceilalti, si cu cat ceilalti sunt mai buni in domeniul lor, cu atat experienta interactiunii dintre noi va fi mai utila mie.
Si daca fac foarte bine ceea ce fac, atunci oamenii vor recunoaste acest lucru si, in schimb, ma vor recompensa cu bani. Dar banii nu trebuie sa fie un obiectiv, ci sunt doar un rezultat care apare atunci cand facem foarte, foarte bine ceva anume.
Cunosc in Romania o persoana care confectioneaza papusi si fiecare papusa este unica. Sunt vedete de la Hollywood care ii cumpara creatiile cu zeci de mii de euro. Asadar, atunci cand esti bun, mai devreme sau mai tarziu, ajungi sa joci intr-o liga mare. E o chestiune de timp, de cercetare si de practica.
✖
Mulțumim pentru că vrei să fim prieteni!
Iuliana Alexa
Iuliana Alexa a fost redactorul-sef al revistei Psychologies de la aparitia primei editii a revistei până în anul 2019. Iuliana a absolvit Facultatea de Litere si este coach.