Ce fel de greseli de gandire facem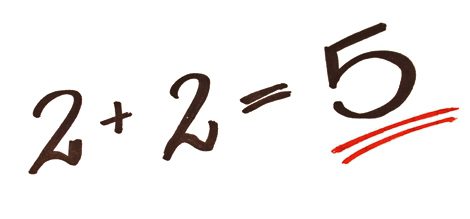 Gandim gresit, asta am mai spus-o. Si am scris si cum gresim. Ca asta ne afecteaza actiunile de zi cu zi, e mai putin evident, desi la fel de evident la o privire mai atenta. Dar ce alte greseli de gandire facem noi atunci cand judecam o problema sau alta din viata cotidiana?
Nu stiu cum sunteti voi, dar eu, daca ma uit la Air Crash Investigation, am impresia ca nu voi mai putea urca niciodata in avion, de teama vreunui mic incident care, nebanuit, nevazut, lucreaza in tacere acolo, printre maruntaiele avionului si ajunge sa produca dezastre.
Si nu mi-a fost frica de zbor niciodata. Dar si eu, ca toata lumea, cad prada unui "bias", adica o eroare de gandire comuna: supraestimez probabilitatea ca un astfel de accident sa aiba loc pentru ca sunt "amorsata" emotional de ceea ce tocmai am vazut la televizor.
In ciuda accidentelor aviatice (evenimente la fel de rare), mersul cu avionul este, pana azi, cea mai sigura forma de transport; daca numeri victimele, de la inceput si pana azi, vei vedea ca pe sosele se moare mult mai des.
Eroarea supravietuitorului
Admiram milionarii, vedetele ajunse atat de sus in ierarhia celebritatii, ca nici nu visam la asa ceva. Admiram invingatorii in razboaie si pe cei care au supravietuit dezastrelor de orice fel, de la cele financiare (povesti despre oameni care au dat faliment si s-au ridicat mai apoi ca niste zmei), la cele naturale.
Adica ne complacem in eroarea supravietuitorului: "dam atentie" numai invingatorilor, fara sa luam in calcul proportia mult mai mare de invinsi… Solutia?
Rolf Dobelli, un scriitor fascinat de aceste greseli de judecata, a adunat cateva posibile solutii la bias-uri in cartea The Art of Thinking Clearly.
Pentru eroarea supravietuitorului, se cade "sa vizitam cimitirul tuturor proiectelor financiare, investitiilor si carierelor esuate, precum si al celor care nu au supravietuit", ca sa nu mai supraestimam sansele de succes cu asa de mare usurinta.
Alte si alte iluzii
Daca ai jucat pocher asa, cat de cat, cu siguranta ca ai avut si zile bune, maini bune si noroc de nu-ti venea sa crezi. Vedem si in filme oameni care, dupa ce castiga de cateva ori la cazinou, nu se mai pot opri, pentru ca au senzatia ca au descoperit o anumita regularitate in distributia cartilor, o anumita frecventa, pe care simt ei ca o pot exploata.
Din pacate, aceasta iluzie puternica sta la baza dependentei de jocurile de noroc (pentru ca parsivul nostru creier cauta controlul si cade repede prada iluziei controlului). Dar, de fapt, distributia acelor carti a fost mereu intamplatoare.
Mintea umana nu se poate abtine sa caute si sa gaseasca structuri, forme, regularitati, cum vreti sa le ziceti, oriunde si oricand. De aceea vedem chipuri in nori, pe luna, in cartile de joc sau economistii vad informatii coerente si repetitive in evolutia pietelor financiare (lucru care ii face sa piarda bani, iar pe cei care au investit incredere si bani in ei, la fel).
✖
Mulțumim pentru că vrei să fim prieteni!
Iuliana Alexa
Iuliana Alexa a fost redactorul-sef al revistei Psychologies de la aparitia primei editii a revistei până în anul 2019. Iuliana a absolvit Facultatea de Litere si este coach.