Corporațiuni. Un șef toxic îți poate scurta durata vieții. Iată de ce.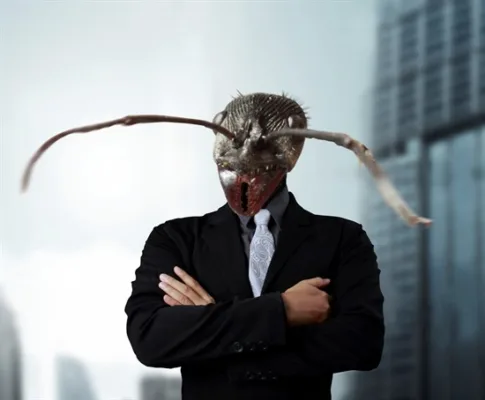 Se pare că la nivel mondial, există o criză de leadership. Tot mai mulți manageri sunt niște șefi toxici, care degradează în mod voluntar pe cei cu care lucrează și îi facă să-și dorească să plece. Faptul că lucrezi pentru un șef toxic îți afectează sănătatea.
"Am lucrat vreo trei ani la o firmă, mă feresc să îi dau numele tocmai pentru că patronul e răzbunător și are multe relații.
Ce pot să spun este că obișnuiește în continuare să își hărțuiască sexual angajatele, să fie abuziv cu toată lumea, de la șofer la vânzătorul de șaorma de lângă firmă.
Îi place să își manifeste puterea, deși eu nu înțeleg cum poate să creadă că cineva îl iubește. Poate turma de pupători în c… care îl înconjoară îi dau senzația asta.
Citește și:
Corporațiuni. Un loc de muncă prost e mai nociv decât șomajul!
Corporațiuni. Cum lucrul cu un șef toxic te poate face și pe tine la fel
Cert e că e un nebun plin de sine, cred că narcisism se cheamă, care face să sufere pe oricine întâlnește. Familia lui e abuzată și ea, dar el spune că doar așa obții ce vrei, dacă mâni oamenii cu biciul…"
Acesta este o poveste de la noi, de la București, ca multe altele. Ea este chiar mai probabilă decât varianta în care cineva să spună că are un șef care face bine ce face, își laudă, stimulează și motivează angajații, e pozitiv și competent. Așa ceva e din ce în ce mai rar.
O criză de leadership la nivel mondial. Crește numărul de șefi toxici
În ultimele decade, se arată că 30% din managerii companiilor listate în Fortune au rezistat în postul lor mai puțin de trei ani. Eșecul la nivel de manageri de top este cel mai evident.
La nivel global, executivii "supraviețuiesc" în medie 6-7 ani în anii din urmă, față de 9-10 ani în anii '90. Donald Palmer, cercetător la Universitatea din California, a spus că între primele 100 de companii listate în Forbes în anii 90, au fost 40 % manageri care au avut o conduită nepotrivită.
În cartea "The No Asshole Rule" Robert Sutton, coach, scrie că în sport și în afaceri se admite să fii ticălos dacă aduci rezultate.
Dar că, pe termen lung, a fi ticălos duce la scăderea productivității, la absenteism, la boală psihică. Evident, a subordonaților…
Și acestea sunt niște costuri mari pentru o companie. În plus, Robert Sutton mai spune că sunt comportamente care se iau, sunt contagioase ca virusul gripal.
Oamenii abuzați devin la rândul lor abuzatori. Unii șefi sunt ticăloși tocmai pentru că sunt șefi. Dar mai rău, se vede cu ochiul liber că alți ajung șefi tocmai pentru că sunt ticăloși!…
Center for Creative Leadership este o organizație care studiază felul cum se manifestă managementul în SUA și la nivel mondial. Cei de acolo spun că 38% din managerii executivi rezistă în medie 18 luni pe post.
Și pare să nu fie un eșec dat de incompetență, sau de lipsa de experiență. Sydney Finkelstein, autor al lucrării "​Why Smart Executives Fail", și David Dotlich, autor al cărții "​Why CEOs Fail: The 11 Behaviours That Can Derail Your Climb to the Top and How to Manage Them", spune că e mai degrabă ceva legat de orgoliu, ego, și  lipsă de inteligență emoțională.
Știm că puterea corupe. Se pare că e tot mai adevărat în cazul managerilor…
Theo Veldsman, cercetător la Universitatea din Johannesburg, spune că există o creștere a numărului de manageri toxici în lume. Cam 1 din 5 din cei care conduc organizații e așa ceva, un monstru în costum scump.
Dar ce înseamnă un lider toxic, pentru Veldsman? "Cel care face acțiuni deliberate de submina sentimentul de demnitate, de stimă de sine și eficacitate al cuiva.
Rezultatul este distrugerea, lipsa de valoarea a experienței profesionale. O organizație condusă de un lider toxic este care care va eroda și distruge starea de bine fiziologic și psihosocial a celor care muncesc acolo, și e ceva permanent."
Un șef toxic crește riscul de boală cardiacă
Anna Nyberg, de la Stress Institute din Stockholm, a descris în "Journal of Occupational and Environmental Medicine" studiul făcut de ea pe aproximativ 3000 de bărbați de-a lungul a 10 ani, în locuri de muncă diferite.
Cei care aveau manageri incompetenți, lipsiti de respect, care nu comunicau și păstrau secrete, aveau probabilitate mai mare de infarct decât restul angajaților.
Prin contrast, cei care aveau manageri buni și cu inteligență emoțională aveau risc mult mai redus de boli coronariene. Iată, așadar cum calitatea umană a șefului tău îți influențează chiar durata vieții…
Este și logic: stresul intens și prelungit nu e bun. Stresul pe perioade scurte și controlabil e stimulant, dar un șef urlă toată ziua la cei de sub el, acesta NU e stres controlabil.
Oamenilor le crește în sânge hormonul de stres, cortizolul. Și nu se poate să trăiești zilnic invadat de acest hormon.
Cortizolul este util corpului, el ne semnalează pericolul și ne face să ne mobilizăm ca să ne apărăm.
Dar pe termen lung, o suprasecreție de cortizol duce la scăderea imunității, creșterea sensibilității la infecții, îngrășare abdominală, fragilitate osoasă și musculară, perturbarea funcției tiroidiene.
Foto: 123rf.com
✖
Mulțumim pentru că vrei să fim prieteni!