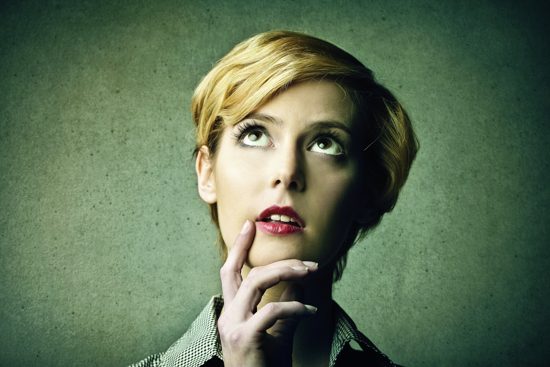 Vrem sa eliminam negativismul din viata noastra si, mai mult, sa ne antrenam pentru senzatiile pozitive pe care le cautam cu ardoare. Forta noastra de adaptare este in creier. Iata cum sa o si folosim.
Teorii despre fericire
Ideea de fericire si de obtinere a acesteia este unul dintre cele mai dezbatute subiecte in psihologia contemporana, in orice carte sau program de self-help.
Cu o cantitate imensa de informatie din psihologia pozitiva, care subliniaza importanta starii de fericire si liniste interioara, o definitie mai clara a acestor notiuni e cruciala.
Cea mai apropiata de conceptul de "fericire" este starea subiectiva de bine, pe care specialistii o definesc prin prezenta emotiilor pozitive, absenta celor negative, experimentarea satisfactiei la nivel cognitiv in ceea ce priveste majoritatea aspectelor vietii.
Cu alte cuvinte, "fericirea" este interpretata (in viziunea occidentala) ca maximizarea oricarui element pozitiv al existentei si minimizarea, pana la eliminare, a oricarui aspect negativ.
Aceasta abordare, ce promoveaza transferul permanent al atentiei dinspre negativ spre pozitiv, nu numai ca nu prea conduce catre pacea interioara indelung cautata, dar poate face respectiva cautare obositoare si anevoioasa.
Ce e linistea interioara?
Cele mai noi studii arata ca linistea interioara este, de fapt, rezultatul eliberarii de nevoia constanta si urgenta de a reactiona pentru a evita situatiile negative, in favoarea unei abordari naturale, axate pe prezent si pe actiuni punctuale de la un moment la altul.
Din punct de vedere neurobiologic, doar acest tip de prezenta duce la cresterea concentratiei de substanta cenusie la nivelul hipocampusului – structura creierului ce joaca un rol important in controlul emotiilor si in experimentarea starii profunde de bine.
Este nevoie, asadar, de o distinctie intre linistea interioara definita stiintific si ideea de ,,fericire" in viziune vestica sau cea propusa de confucianism, budism, sau taoism.
Confucianismul este cel care a dat nastere primului sistem de gandire axat pe felul in care oamenii isi guverneaza propria viata.
Acesta subliniaza importanta bunavointei – controlul exersat asupra propriilor dorinte, in favoarea binelui colectiv si a valorilor promovate de societate, plus mentinerea echilibrului mental, ce exclude emotiile extreme, fie ele pozitive sau negative. Yin si yang.
In gandirea budista, mult cautata "fericire" occidentala este disociata total de ideea de implinire sau satisfacere a dorintelor, in concordanta cu ceea ce spun si cercetatorii in neurostiinte.
Acestia au identificat centre diferite ale creierului care se ocupa de tot ce tine de "a-ti dori" versus "a te bucura" de obtinerea a ceea ce ti-ai dorit, respectiv receptorii de dopamina si de oxitocina.
Astfel, desi o zona a creierului te face sa alergi dupa acel ceva ce-ti va stimula producerea de dopamina, acest lucru nu inseamna ca te vei si bucura de el dupa ce il obtii.
Sentimentul de satisfactie sau bucurie este mai degraba corelat cu nivelul de oxitocina din creier, care creste in timpul unor activitati asociate armoniei, echilibrului sau linistii interioare. 
Liniste interioara vs fericire
Fericirea, in forma starii subiective de bine, include stari de emotie pozitiva ce tin de un nivel inalt sau moderat de excitabilitate, respectiv multumire, incantare, bucurie, stimulare, entuziasm, exaltare si energie vitala.
Astfel, definitia sentimentului de fericire in psihologia vestica nu inseamna excitabilitate redusa. Este linistea sufleteasca, pacea interioara sau calmul, care sunt corelate mult mai puternic cu starea reala de bine a individului.
Linistea interioara si psihologia pozitiva
Dezechilibrele serioase cauzate de negasirea linistii, faptul ca pacea interioara implica, deopotriva, experiente pozitive si negative, aduc in discutie relevanta cautarii permanente a fericirii. Este aceasta cautare una sanatoasa?
Daca fugim cu orice pret de suferinta, in incercarea de a maximiza placerea, nu pierdem o intreaga latura a existentei?
Spre exemplu, in Islanda, una dintre tarile din topul UN World Happiest Report, oamenii sunt incurajati sa-si accepte esecurile si sta rile de melancolie – experiente cu conotatie, in general, negativa.
Insa aceasta acceptare, desi nu aduce un sentiment imediat de placere, conduce in timp spre liniste interioara, noi experimente si creativitate.
Mergand chiar mai departe, echipa de la Laboratorul pentru Emotii Pozitive si Psihopatologie din cadrul Universitatii Yale sustine ideea ca dorinta constanta de a fi fericit, realizat, implinit dauneaza mai mult decat ajuta.
Cu cat ne inversunam sa obtinem fericirea, ne setam un standard nerealist cu privire la ce inseamna cu adevarat aceasta si la cum ar trebui sa ne simtim in momentul in care am atins-o, cu atat ne va fi mai greu sa ne indeplinim telul.
Cercetatorii de la Yale avertizeaza ca un astfel de demers este o reteta sigura pentru stres puternic, depresie si bipolaritate.
Ce e de facut?
In primul rand, sa adoptam o atitudine echidistanta fata de emotiile pozitive si negative pe care le experimentam si sa ne setam ca tel echilibrul emotional, caracterizat de liniste interioara mai degraba decat de stimulare sau exaltare permanenta.
La fel de important este sa cautam fericirea reala, autodefinita, in absenta comparatiilor clasice sindromului Facebook sau a nevoii tot mai des intalnite de tip fake it till you make it.
Fericirea nu trebuie sa fie un scop in sine, ci dezvoltarea capacitatii de acceptare a starii emotionale la fiecare moment, oricare ar fi aceasta; bunatate, intelegere si compasiune fata de propria persoana si ceilalti.
Beneficiile dobandirii linistii interioare sunt multiple, dincolo de combaterea starilor de anxietate, depresie si a altor nevroze.
Persoanele care au obtinut scoruri ridicate, conform peace of mind scale, au o mai buna capacitate de gestionare a suferintelor fizice si psihice, au relatii sociale mai sanatoase, abilitati superioare de combatere a stresului, raspunsuri imunologice mai bune si o stare de libertate si de bine general, independenta de stimuli pozitivi interni sau externi.
Mindfulness
Cea mai studiata si mai eficienta activitate de acest gen este mindfulness training, caracterizata prin constientizare detasata si acceptare a momentului prezent.
In timpul training-ului, practicantul devine constient de senzatiile fizice asociate emotiilor prin care trece si isi redirectioneaza atentia spre corp, suspendand in mod voluntar procesele de evaluare a starilor resimtite.
Aproape toate tipurile de mindfulness training au la baza o forma de meditatie, cel mai des intalnite fiind: meditatia cu axarea atentiei si redirectionarea acesteia catre senzatii corporale, imagini vizualizate sau respiratie; meditatia cu monitorizare deschisa, care implica perceperea momentului prezent intr-o maniera obiectiva si meditatia de iubire-compasiune.
Aceste practici aparent simple dezvolta abilitati neuropsihice ce includ constientizare si prezenta sau o atitudine detasata, non-reactiva, deschisa fata de propriile emotii, ganduri si senzatii corporale.
Mindfulness training dezvolta structuri specifice ale creierului responsabile pentru controlul emotional, inducerea starii generale de bine si organizarea comportamentelor sociale.
In mod concret, prin meditatie, in creier au loc cuplarea si decuplarea repetitiva a emotiilor negative de stimulul lor cognitiv, concomitent cu o serie de procese de autolinistire.
La nivelul fiziologic, simtim ca emotiile sunt trecatoare, inofensive, ceea ce consolideaza starea de pace interioara, autoacceptarea, controlul emotional si armonia.
Structura neurobiologica a creierelor persoanelor care mediteaza frecvent este atat de diferita de a celor care nu fac asta, incat cercetatorii pot distinge intre grupuri cu o acuratete de 95%.
Cele mai mari schimbari se vad in cortexul prefrontal, cingular anterior si insular. In plus, neuroplasticitatea prin mindfulness training devine observabila dupa numai trei ore de practica sustinuta.
Cum arata pacea interioara
Recent, remarcand importanta linistii interioare in tot ceea ce inseamna demersul de teoretizare a fericirii, un grup de cercetatori si specialisti in psihologie pozitiva a creat primul "peace of mind scale", ce aduce in prim-plan sapte puncte centrale ale ideii de pace interioara.
Acestea sunt: cat de multa libertate dam propriei minti; cat de multumiti si confortabil ne simtim cu noi in viata de zi cu zi; nivelul de stabilitate; armonia interioara generala; usurinta cu care ne simtim impliniti intr-o situatie; nivelul de confort psihic pe care ni-l aduce propria existenta si frecventa emotiilor de anxietate/neliniste resimtite.
Linistea interioara este, astfel, definita ca o emotie pozitiva de intensitate redusa, o alaturare de calm, seninatate si armonie interioara, survenite ca urmare a experimentarii placerilor si suferintelor, dezvoltarii la nivel cognitiv a unui echilibru intre acestea.
La polul opus pacii interioare este permanenta neliniste (cu origini irationale si comportamente caracteristice), ce variaza de la ruminare la psihosomatizare.
Tot aici se incadreaza si starile depresive precum entrapment, sentimentul de a fi prins intre doi pereti – intre ceea ce iti doresti sa schimbi in viata ta si lipsa motivatiei/neajutorarea legata de realizarea propriu-zisa a respectivei schimbari.
Apare si sentimentul de gol sau plictiseala, combinat cu lipsa aparenta de sens a vietii, inlocuit de cele mai multe ori de nevoia compulsiva de putere, bani, sex, dependente etc. sau nevroza de duminica ("viata mea e goala cand iau o pauza din alergatura zilnica").
Andreea Scarlet Matei se ocupa de psihologia emotiilor, cu accent in domeniul neuroplasticitatii si al neuropsihologiei, precum si in managementul schimbarii.
A studiat in cadrul Harvard University si City University of New York, a profesat in psihologie si management in New York, ca parte din organizatii precum Prada USA, a facut studii antropologice in Brazilia, Spania si Insulele Canare
Este fondator si consultant in managementul schimbarii si neuroplasticitatii emotionale pentru  ChangeDesigners
A consemnat Catalina Cristescu
Foto: shutterstock.com
✖
Mulțumim pentru că vrei să fim prieteni!