Cum să ne acceptăm propria suferință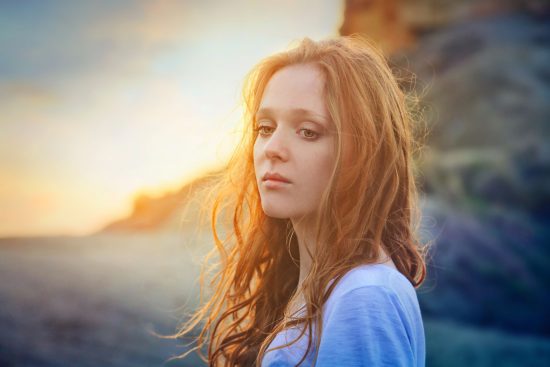 E greu de conceput cum am putea să ne acceptăm propria suferință, când primul impuls este de a scăpa de ea, de a o depăși. Nu poate fi evitată, oricât ne-am dori, dar poate fi abordată cu mai multă înțelegere din partea noastră.
Citește și:
Emoţiile negative sunt firești, dar suferinţa este o alegere
3 moduri de a ne cultiva generozitatea
Pe cât este de uşor de zis pe atât este de greu de făcut. Acceptarea propriilor suferinţa este un process laborios, complicat şi greu însă nu imposibil.
Unul dintre autorii de seamă ai vremurilor noastre care vorbeşte despre suferinţă este Gabor Mate (medic Canadian cu un interes ridicat în traumele din copilărie şi în dezvoltarea copilului), iar abordarea sa care se centează foarte mult pe compasiune şi atitudine non-critică față de noi înşine în primul rând, a fost subiectul unei conferinţe susţinute de curând.
Gabor vorbeşte mult despre traumă şi suferinţă, dar şi despre a ne reconecta cu noi înşine pentru a diminua senzaţiile de disconfort intern. Îninte ide a trece la soluţii este bine să înţelegem ce este suferinţa.
Diferenţa dintre durere şi suferinţă
Nocicepţie este denumirea dată capacității noastre de a detecta şi colecta în sistemul nervos, semnale declanşate de o rană, leziune.
Celulele nervoase care oferă această capacitate se numesc nociceptori. Atunci când rana/leziunea este serioasă, nociceptorii transforma semnalul în durere.
O excepţie de la acest proces este atunci când suntem sub anestezie. Corpul simte leziunea (de exemplu inima bate mai repede când chirurgul face o incizie) dar creierul nu procesează durerea. De aceea, pentru a simţi durerea trebuie să fim conştienţi.
Durerea este o experienţă senzorială şi emoţională neplăcută, asociată cu afectarea unui ţesut, sau descrisă ca atare conform IASP (Internaţional Assosiation for the Study of Pain).
Suferinţa însă nu este acelaşi lucru cu durerea, deoarece fiecare poate apărea în absenţa celeilalte. Durerea fără suferinţă apare de exemplu în cazul masochiştilor, sau, când mâncăm ceva foarte picant, capsaicina (substanţa responsabilă pentru gustul iute) este iritantă şi produce o senzaţie de arsură.
Şi desigur, există suferinţă fără durere, majoritatea suferinţelor noastre neavând mai nimic de a face cu durerea.
Suferinţa nu este o senzaţie şi nu este o emoţie ca tristeţea sau frica. Este o stare care ne cuprinde şi mintea şi corpul, alcătuită din emoţii şi gânduri negative, credinţe şi capacitatea noastră de a fi conştienţi de ceea ce este în jurul nostru. Suferinţa este dependentă de cultura în care am crescut şi de lucrurile pe care le-am învăţat despre lume şi viaţă.
De ce nu e sănătos să ne ascundem suferința
Oricare ar fi ea, majoritatea dintre noi o ascundem. Nu vrem ca celălalt să ştie că suferim, vrem să părem puternici şi indiferenţi, să demonstrăm că pe noi nu ne doare nimic.
Cel mult spunem unui prieten foarte apropiat, dar atât. În rest, mascăm cât se poate masca… E normal? E autentic? O fi bine şi sănătos? Oare când am ajuns să avem această idee că noi nu trebuie să suferim sau să ne arătăm vulnerabilitatea atât de adânc înrădăcinată?
Sentimentele au o proprietate extraordinară: se consumă. Când discutăm despre emoţii negative este bine să le lăsăm să se consume. Cu cât ne distragem de la ele, cu cât încercăm să fugim de ele, să nu le simţim, cu atât se adâncesc şi rămân în noi.
Cu cât nu le procesăm, cu atât ele ne vor crea traume/fisuri în interior. Aşa că, primul pas este să nu mai ascundem suferinţa.
Să nu mai credem că ceilalţi ne vor percepe ca fiind mai puţin valoroşi ca oameni dacă avem momente/situaţii în care suferim. Așa cum spune Gabor Mate: "să nu ne mai "biciuim" pentru că suferim". Lucru pe care îl face foarte multă lume.
Când trecem printr-un moment mai greu, am pierdut un loc de muncă, ne-am certat cu cineva apropiat sau când trecem printr-un divorţ, oamenii din jurul nostru ne transmit mesaje precum "de ce te consumi atât, nu merită", "nu te mai stresa, pentru că celălalt nu se gândeşte la tine aşa de des", iar în acel moment tendinţa noastră este de a ne "biciui" pentru că suferim.
Este foarte important să realizăm că acesta este un mecanism distructiv. În felul acesta, nu doar trecem printr-un moment dificil, ci ne şi învinovăţim pentru suferință, făcând-o mai dificilă.
Când trecem printr-un moment dificil e normal să suferim! Anormal ar fi să nu suferim, iar acest lucru se numeşte psihopatie. Deci, al doilea lucru extrem de important este să nu ne învinovăţim pentru că suferim. Să acceptăm ca e normal, sau "own it" cum spune G. Mate.
Să transformăm suferinţa în elementul care ne ajută să evoluăm ca oameni. Din păcate, pe cât este de neplăcut acest îndemn, pe atât este de adevărat.
Suferinţa ne ajută să ne transformăm, să evoluăm. Dacă staţi de vorbă cu oameni care au trecut prin experienţe negative, sigur nu ar spune nici unul că ar lua-o de la capăt, dar vor recunoaşte că lucrurile prin care au trecut i-au ajutat să fie ceea ce sunt astăzi.
Păstraţi acest gând în minte, suferinţa ne dă acces către resurse nebănuite, către puteri pe care nu ştiam că le avem, către profunzimi cu care rămânem în momentul în care suferinţa trece şi care ne vor face mai bine pregătiţi pentru următoarele provocări ale vieţii.
De Viviana Andone, psihoterapeut
Psihoterapie individuală, dezvoltare personală, consiliere, terapie de cuplu şi de grup.
www.vivianaandone.ro
Tel: 0742.401.900
Foto: 123rf.com
✖
Mulțumim pentru că vrei să fim prieteni!