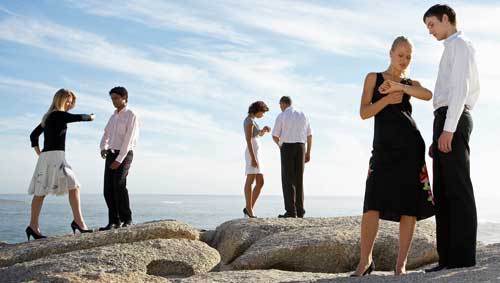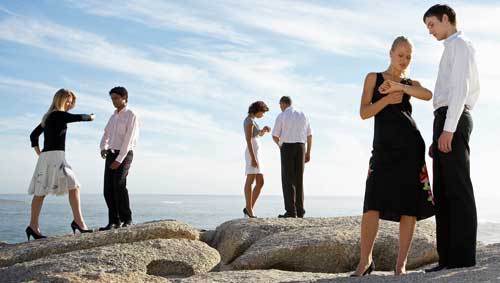 E o adevarata problema filozofica: a fi egali inseamna a fi asemanatori? Niciodata aceasta intrebare nu a fost atat de acuta ca acum, cand ea se aplica barbatilor si femeilor din secolul XXI.
S. povesteste: "Am 40 de ani si un sot cu care lucrez in acelasi domeniu. Avem posturi si salarii echivalente. El se ocupa de copii cat mai lucrez eu in weekend. Atunci cine e gospodina dintre noi?".
Traind intr-o tara unde deceniile de comunism au nivelat diferentele la nivel profesional intre barbati si femei, azi se pune problema unei redefiniri a fiecaruia dintre sexe.
Exista multe femei care conduc cu mana de fier companii, dar nu destui barbati care sa preia rolul casnic lasat liber. Nu in Romania. In continuare femeile au un al doilea job (acasa) dupa cele opt ore petrecute la birou.
Este o scena care seamana cu un santier. Reperele sociale, psihologice si familiale trebuie sa fie inscrise intr-o cursa a egalitatii drepturilor. Femeile nu vor deveni niciodata "barbati ca toti ceilalti", barbatii nu vor deveni "casnice", chiar daca invata sa faca ciorba si sa schimbe scutece. Chiar daca revolutia moravurilor gen Sex and the city a operat cateva mutatii…
In Occident se vorbeste insa despre "pana de dorinta" pe care barbatii si femeile care seamana unul cu celalalt (rod al anilor de feminism si de decadere de pe piedestalul machist al sexului tare si al ascensiunii profesionale a femeilor).
Cel putin asa spune Michel Huellebecq, autor multipremiat, care scrie mai ales despre plictiseala postmoderna. Cum se vor regasi? Democratia, este adevarat, presupune egalitate si asemanare.
Insa tot restul – psihanaliza, antropologia sau traditiile spirituale – spune ca diferentierea sexelor da nastere dorintei.
SA-TI CUNOSTI EUL
Primul reflex ar fi recunosterea propriei lumi, a propriului gen. Barbat sau femeie. Si pentru asta, ne asociem cu cei sau cele ca noi. Este asa-zisul claning sub toate formele sale, suete pentru domnisoare, partide de fotbal pentru ei…
Cum nu e simplu sa vezi diferentele, e mai usor sa te asociezi cu cei ca tine, spune I., scriitoare. Se poate spune ca, la fel ca adolescentii care isi cauta propria identitate, nici barbatii sau femeile mai mature nu pot disocia cunoasterea de sine de cea asupra propriului sex.
Este un intreg trend, la scara planetara, cel al barbatilor care (cica) vin de pe Marte si al femeilor care (cica) vin de pe Venus… Terapeutul american John Grey pune in cuvinte raul multor cupluri contemporane.
El este, prin definitie, vanator si, deci, tacut; ea cauta intimitatea prin cuvant… ea vrea sa fie sustinuta prin emotiile sale; el are nevoie sa fie util in mod concret… Succesul editorial al cartilor acestui terapeut a dat seama despre nevoia oamenilor de a fi recunoscuti prin ceea ce ii diferentiaza din punct de vedere sexual.
✖
Mulțumim pentru că vrei să fim prieteni!