De ce e important să-ți găsești sensul vieții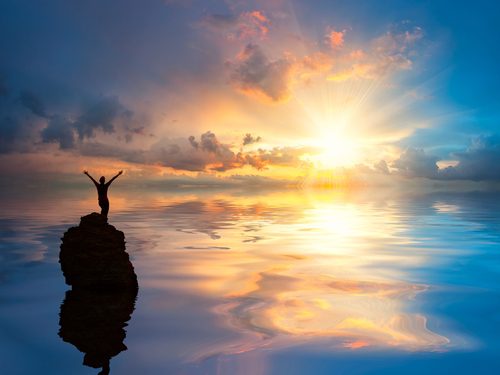 Cu ani în urmă, pe când eram student, mă uitam pe Cartoon Network. Aveam câteva desene animate preferate iar unul dintre ele era Dexter's Laboratory. Nu știu dacă vi-l amintiți, era despre un copil-savant și sora lui care îl sâcâia permanent. Cel mai reușit moment al serialului, pentru mine, a fost cel în care copilul-savant se trezește dimineața cu "cea mai importantă întrebare a omenirii" în minte. Iar aceasta suna în engleză cam așa: what is the purpose of meaning? În românește ar fi: "de ce căutăm sens, semnificație?".
Și adevărul este că toți vrem să aflăm care este locul nostru în univers și vrem să ne menținem convingerea că viața noastră are un sens, o semnificație, un rost.
Studiile realizate de către psihologi s-au centrat de multă vreme pe întrebări precum: de ce caută oamenii sens și semnificație?, ce anume face ca viața să fie percepută ca plină de sens?, care sunt consecințele la nivelul minții și al corpului, ale faptului că găsim sau nu sens în viața noastră?
Spre deosebire de animale, oamenii știu că viața lor este finită, așa că tânjesc după a lăsa în urmă ceva care să transceadă existența lor biologică – vor copii, vor să creeze lucruri care să rămână în urma lor, investesc în organizații sau idei care să supraviețuiască membrilor sau autorilor lor.
Desigur, religiile reprezintă un sprijin puternic în acest sens, ele furnizându-le oamenilor, în mod explicit, convingerea că moartea nu este capătul drumului.
Citește și:
Cum să dăm sens vieții, ce spun filosofii
Diverse studii au relevat faptul că oamenilor le este cu atât mai frică de moarte, cu cât se gândesc mai mult la ea. Totuși, acest efect nu apare în rândul celor care își percep viața ca având sens.
Oamenii care sunt convinși că și-au găsit rostul în viață, nu se tem de faptul că sunt muritori. Dacă simți că ai rost, atunci ești convins că lași în urma ta ceva durabil, care va supraviețui mortii tale. Practic, dacă îți găsești rostul, te simți nemuritor.
Ei bine, există multe beneficii la nivelul sănătății mentale, dar și fizice, ale acestui mod de a gândi. O boală gravă sau pierderea jobului ori a unei persoane dragi este o provocare serioasă pentru oricine.
Totuși, oamenii care au un sentiment puternic că viața lor are sens, sunt mai capabili să facă față acestor provocări. Semnificația personală le dă oamenilor putere, motivație și chiar îi face mai productivi.
Alte studii au descoperit că oamenii care cred că viața lor are sens, e mai puțin probabil să sufere de boli precum depresia sau anxietatea și sunt mai puțin înclinați să bea excesiv.
Iar dacă se întâmplă să aibă o boală mentală, găsirea de sens ajută. Unii cercetători au observat o legătură între sentimentul de sens în viață și sănătatea fizică, dar și durata vieții.
Chiar și printre adulții tineri, cu cât cred mai mult în rostul vieții lor, cu atât e mai puțin probabil să moară devreme.
Studiile de psihoneuroimunologie au descoperit că sentimentul de inutilitate în viață conduce la reacții inflamatorii în organism, la scăderea imunității, la creșterea stresului oxidativ al celulelor și la afectarea ADN-ului.
Pe termen lung, aceste modificări pot conduce la depresie, boli gastrointestinale, autoimune sau cardiovasculare.
În concluzie, dacă vreți să fiți nemuritori, găsiți-vă rostul în viață!
De Dragoș Cîrneci, doctor în psihologie, specialist în neuroștiințe. Lucrează în cercetare aplicată, dezvoltând produse pentru sănătate, mediul de afaceri. Este interesat de evoluția omului, precum și de provocările cu care specia umană se confruntă în lumea tehnodigitală de astăzi, http://dragos-cirneci.blogspot.ro
Foto: A man standing at lonely rock in the ocean with open arms at sunrise
✖
Mulțumim pentru că vrei să fim prieteni!