Introducere in istoria Gestalt terapiei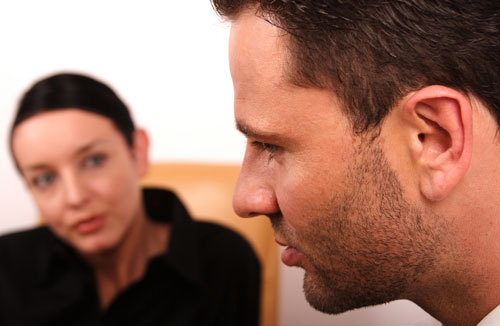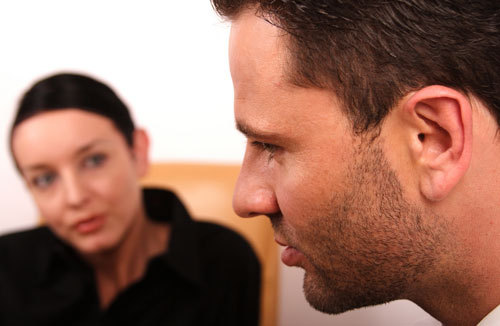 Ceea ce numim astazi Gestalt terapie a avut ca punct de pornire intuitiile si apoi revolta, pe atunci, psihanalistului Fritz Perls.
Momentul conceptiei Gestalt Terapiei, sau inceputul ciclului contactului, poate fi plasat in anii `40 in Africa de Sud. Un alt marcaj este dat de aparitia cartii "Ego, Hunger and Agression", publicata prima data in Africa de Sud, in anul 1942.
Gestatia, sau am putea spune momentul contactului deplin, a durat ceva mai mult, poate pe masura "copilului". Astfel, pe "actul nasterii oficiale" este inscris anul 1951 iar locul este New York.
Marcajul academic este dat de publicarea cartii "Gestalt Therapy – Excitment and Growth in the Human Personality". Asimilarea experientei "oferite lumii" de catre Gestalt terapie avut loc spre sfarsitul anilor `60 odata cu revolutia "contra-culturii" si cu raspandirea ideilor propuse de aceasta.
Marcajul, jurnalistic de aceasta data, este aparitia pozei lui Fritz Perls pe coperta revistei Life si a interviului in cadrul revistei.
Fiind o sinteza, Gestalt Terapia precum un copac[1], isi trage seva atat din orientari filosofice europene si orientale, curente psihoterapeutice cat si din terapii psiho-corporale.
Ca adolescent, Friederich Salmon Perls a fost implicat foarte mult in teatru., mai tarziu, el s-a format ca psihanalist si a studiat,printre altii, cu: Karen Horney, Wilhelm Reich, Otto Fenichel si Helene Deutsch.
In timpul primului razboi mondial a fost asistentul psihofiziologului Gestalt-ist Kurt Goldstein. Sotia sa, Laura Perls, co-fondatoare a Gestalt Terapiei, a fost deasemeni formata in psihanaliza, a studiat cu Kohler si Koffka la Universitatea din Frankfurt (2 dintre cei 3 mari fondatori ai GP – n.m.) si cu Paul Tillich si Martin Buber – teologi existentialisti.
Dupa ce s-a desprins de psihanaliza, Friederich Perls si-a fructificat experienta din teatru practicand psihodrama moreniana. Atentia la corp, static si in miscare, isi are originea in experienta Laurei Perls cu tehnica Alexander, metoda Feldenkreis, dans modern (dans contemporan – n.m.) si metoda reichiana de a lucra cu corpul.
In New York, in primele etape ale dezvoltarii Gestalt Terapiei, atentia era primordial indreptata spre awareness si presupunea o munca individuala considerabila – aceasta varianta este numita uneori "Gestalt-ul de pe coasta de est".
Fritz Perls a continuat sa dezvolte tehnicile Gestalt Terapiei, mutandu-se in vest, la Big Sur, introducand inovatiile "locului fierbinte" si a "scaunului gol", folosind experienta in teatru si psihodrama pentru a aduce o dimensiune mai activa in terapie.
In loc de a se rezuma doar la a vorbi cu terapeutul, clientul este rugat sa "intrupeze" doua sau mai multe parti ale sale care sunt in conflict, sau sa puna in act convorbiri cu unul sau mai multi oameni importanti din viata sa.
Procedand astfel clientul se identifica temporar cu parti din sine pe care le renega si le proiecteaza, in cele din urma ajungand sa le asimileze intr-o maniera inconstienta.
Perls a trait deasemenea cateva luni intr-o manastire zen din Japonia si sunt zvonuri ca, intr-un anumit moment, ar fi studiat cu misticul rus G.I. Gurdjieff.
Cu siguranta este o puternica asemanare intre al sau "awareness continuu" si "reamintirea de Sine" a lui Gurdjieff[2] (pot fi amandoua imprumutate/derivate din Vedanta si/sau zen/dhyana poate chiar vipassana? – n.m.).
Oricare ar fi adevarul, chiar si in zilele noastre, Institutul de la Esalen ofera un workshop despre "Gestalt si Gurdjieff". Dupa cum spunea si Perls "/…/"[3] Pentru a "redescoperi" si noi ceea ce "a existat dintotdeauna, voi incerca in urmatoarele articole, sa descriu si sa sistematizez principalele influente care au contribuit la aparitia Gestalt Terapiei.
Mihai Albu, "Folosirea corpului in Gestalt terapie", 2007.
________________________________________
[1] Vezi imaginea arborelui genealogic a Gestalt Terapiei (francofone, dar nu numai) propusa de Serge Ginger in "La Gestalt – une therapie du contact", p. 500.
[2] Daniels, Victor – "Fritz Perls and Gestalt Therapy, And Comparisons With Classical Gestalt Psychology", material internet, 2005.
[3] Ginger, Serge (a) – "Gestalt terapia, arta contactului", Editura Herald, Bucuresti, 2004, p. 43.
De Mihai Albu
✖
Mulțumim pentru că vrei să fim prieteni!