Lecturile literare sprijina empatia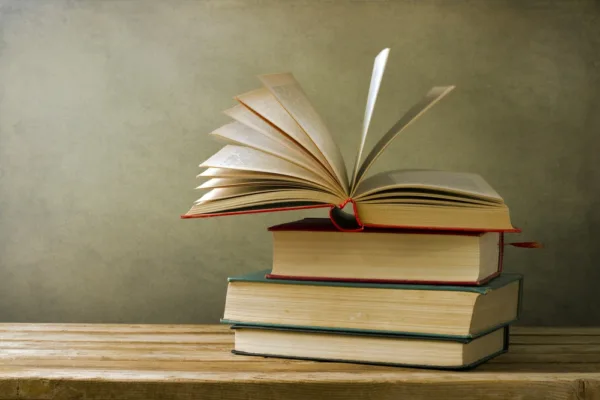 Parcurgerea lucrarilor valoroase din domeniul literaturii poate dezvolta abilitatea de a descifra intentiile celorlalti, si de a le intelege trairile emotionale.
In cadrul cercetarii care a dovedit acest lucru, au fost examinati voluntari, lectori ai unor volume de fictiune premiate, iar ei au dovedit o sensibilitate sporita fata de emotiile omenesti, reusind sa le atribuite interpretari mai profunde. Nu a fost si cazul amatorilor de fictiune comerciala – mister, SF, dragoste, desi ele, adesea, domina listele best-seller-urilor. Rezultatele acestui studiu sugereaza o potentiala crestere a receptivitatii sensibile si a fortei de implicare a celor pasionati de literatura.
"Cartile de fictiune nu sunt un mod de a consuma timp si nu sunt, in niciun caz, doar un refugiu", spune Keith Oatley, de la Universitatea din Toronto. "Ne face, totodata, in stare sa ne punem in rolul altor personaje si sa implementam asemenea sentimente si capacitati in cursul firesc al vietii". Oatley a efectuat studii premergatoare prin care a indicat faptul ca obiceiul de a citi literatura coreleaza cu rezultate bune, la nivelul empatiei, in rezolvarea testelor standardizate; se pare, totusi, ca non-fictiunea nu are acelasi efect.
Intr-adevar, exista o corelatie intre calitatile emotionale si deprinderea de a citi, dar ea poate insemna doar ca oamenii sensibili prefera lecturi sensibile; nu certifica o stimulare a inteligentei emotionale prin aprofundarea literaturii. In schimb, studiul prezent, realizat de catre David Comer Kidd si de Emanuele Castano, clarifica relatia cauza-efect intre cele doua.
Pentru efectuarea studiului, cercetatorii din New York au demarat cinci experimente, pe parcursul carora indivizii participanti au citit carti de fictiune literara, carti comerciale de fictiune si de non-fictiune; unii subiecti nu au primit sarcina de a lectura nimic. Testul aplicat in urma sarcinilor mentionate se numeste "Reading the mind in the eyes" si este recunoscut drept o proba a capacitatilor empatice; consta in descifrarea emotiei din privirea unei persoane dintr-o fotografie (care surprindea doar ochii persoanei respective).
Dintre cele 4 esantioane, cele mai bune rezultate au fost obtinute de persoanele care s-au "pregatit" pentru proba citind literatura consacrata. Timpul destinat citirii a fost de doar 10 minute, astfel ca, spun cercetatorii, este improbabil ca rezultatele sa fie intamplatoare.
Pentru a compara, inca si mai riguros, efectele pe care le au in plan afectiv diferitele tipuri de carti, cei doi psihologi au ales cateva romane cu autori prestigiosi (Louise Erdrich sau Alice Munro) si, pe de cealalta parte, cateva carti care au cumulat titlul de "best-seller".
Ce deosebeste cartile din prima categorie de romanele comerciale? "In primul rand, sunt mult mai focalizate asupra personajelor decat asupra actiunii ori intrigii", noteaza Kidd. De asemenea, naratorul este discret, nu impune limitele unei autoritati de care simt nevoia ceilalti scriitori.
"Alice Munro nu iti spune ce trebuie sa crezi. Tu insuti trebuie sa deduci si sa anticipezi cum vor reactiona personajele. Exact asa se intampla si in viata reala".
Este un mijloc intru totul disponibil pentru flexibilizarea inteligentei emotionale. "Din pacate, cele mai multe relatii inter-umane sunt, acum, pur formale, si nu presupun implicare sentimentala".
Raymond Mar, profesor la Universitatea din Toronto, confirma ca aptitudinile sociale pot fi dezvoltate prin cultura literara. "Este o situatie echivalenta cu cea a unui pilot care foloseste un simulator", puncteaza el.
Kidd mai afirma ca exista si alte mijloace pentru stimularea socio-emotionala, precum piesele de teatru si filmele. "Cartile, insa, antreneaza imaginatia in cea mai mare masura, iar imaginatia contine puternice rezonante afective".
Categoric, importanta literaturii depaseste interese precum divertismentul sau imbogatirea vocabularului. "Sunt vehiculate prejudecati conform carora cultura este doar un moft, ceva lipsit de aplicabilitate", adauga Mar. "Dar exista indicii serioase ca aptitudinile pe care le dezvolta sunt implicate adanc in dinamica vietii".
Autor: Tudor logofatu
Sursa: usnews.com
Foto: Shutterstock
✖
Mulțumim pentru că vrei să fim prieteni!