5 cărți care îți pot schimba viața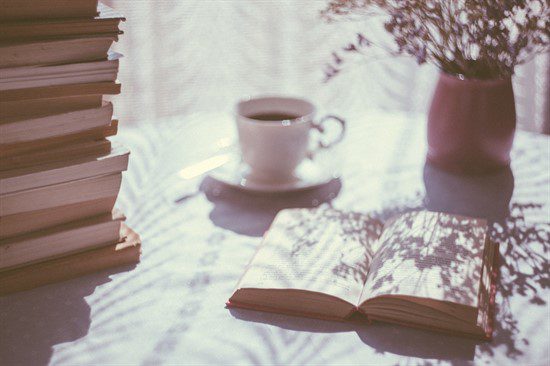 Goodreads, platformă socială dedicată cititorilor din lumea întreagă, le permite utilizatorilor să creeze liste cu cărțile preferate sau cu lecturile care le-au schimbat, într-un mod sau altul, existența, în timp ce alți utilizatori sunt liberi să acorde voturi titlurilor selectate. Am aruncat o privire asupra celor mai votate cărți, dar am consultat și recomandările criticilor sau ale unor autori celebri și am pregătit, la rândul nostru, o listă cu lecturi care nu trebuie ratate.
Ce înseamnă, până la urmă, o carte care îți schimbă viața? O spun cititorii, care își denumesc clasamentele cu lecturile preferate astfel: cărți pe care nu poți să le uiți; cărți care te determină să îți schimbi planurile; lecturi care te inspiră la orice vârstă; cărți care îți deschid ochii, mintea și sufletul.
Unii scriitori vorbesc chiar despre cărți care le-au salvat viața.
Iată câteva dintre lecturile care se pot încadra în categoriile de mai sus (pe multe dintre ele, le poți găsi traduse):
1. Middlesex, de Jeffrey Eugenides
O scriitură excelentă, o carte devenită bestseller, care aduce în atenție subiecte ca visul american, identitatea de gen, moștenirea culturală și genetică.
Romanul este construit ca o saga de familie și conține numeroase trimiteri la mitologia greacă, printre care Minotaurul și Himera.
2. 1984, de George Orwell
Numeroase voci susțin că este o lectură din ce în ce mai necesară acum, în lumea tehnologiei și a unui climat politic și social tot mai incert.
Cartea a fost publicată inițial în 1949 și reprezintă un roman politic care ne arată un viitor distopic, în care controlul excesiv, exercitat de Fratele cel Mare și poliția gândirii înlătură orice urmă de libertate.
3. The Year of Magical Thinking, de Joan Didion
Tradusă în România recent, cu titlul "Anul Gândirii Magice", cartea lui Joan Didion a primit National Book Award pentru nonficțiune și reprezintă una dintre lecturile despre care mulți cititori afirmă că le-au influențat viața, în mod pozitiv.
Asta cu toate că povestea de la care pleacă subiectul cărții nu este una fericită – scriitoarea descrie cu minuțiozitate anul de după moartea soțului ei.
Tema este însă alta: este o lectură importantă despre detașare și eliberarea de trecut.
4. In Cold Blood, de Truman Capote
Tradusă la noi cu titlul Cu sânge rece, este considerată un clasic, o carte-cult, care s-a bucurat de un mare succes la public, dar și la critică și care stă la baza filmului Capote (2005).
Este vorba despre un roman de nonficțiune, o adevărată investigație criminalistică, pornită de la un caz real, nerezolvat la vremea lui de către autorități.
Capote a fost ajutat în strângerea materialului documentar de către o altă autoare celebră, amica sa, Harper Lee.
De ce este importantă această carte? Pentru că este un caz unic, în care un scriitor rezolvă misterul unei crime și pentru că pune sub semnul întrebării întregul sistem de justiție.
5.  Life of Pi, de Yann Martel
Chiar dacă ai urmărit ecranizarea, romanul "Viața lui Pi" merită atenție separată. Este mai puțin o carte de aventuri și mai mult o carte despre credință, însă nu în sensul religios.
O lectură care ajută în momentele de impas, mai mult decât titlurile de self help și alte motivaționale.
Pentru tine, care sunt lecturile esențiale, despre care poți spune că ți-au schimbat viața?
Sursa foto: Pexels.com
✖
Mulțumim pentru că vrei să fim prieteni!