Cum îți afectează lumina starea de spirit și emoțiile. 3 strategii eficiente de iluminat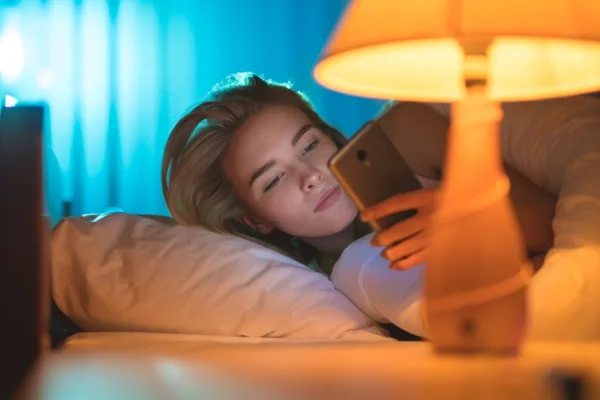 Știai ca lumina are o mare influență asupra a ceea ce simți? Tristețea, lipsa energiei sau insomniile pot fi adesea puse pe seama acesteia, spun studiile. Dar lumina îți poate totodată aduce nenumărate beneficii. Află cum să o folosești în avantajul tău.
Te întristează diminețile ploioase, iar serile petrecute în fața șemineului te fac să te simți fericită? Aceste lucruri se întâmplă pentru că starea de spirit și emoțiile sunt direct afectate de lumina din jurul nostru. Aceasta are o mare importanță în viața fiecăruia dintre noi și ne poate influența atât în mod pozitiv, cât și negativ. Dar cum acționează lumina asupra psihicului uman și cum poți beneficia de efectele sale pozitive?
Un prim pas spre confortul emoțional: lumina de acasă
Lumina naturală este condiționată de factori precum vremea sau fusul orar, imposibil de influențat în vreun fel. Dar lucrurile se schimbă atunci când este vorba de lumina de acasă. Este decizia ta ce fel de sisteme de iluminat alegi să folosești și în ce fel.
Trebuie să știi este că în ceea ce privește propria stare de bine studiile arată că nu doar intensitatea luminii contează, ci și culoarea sa. Astfel, un prim pas pentru a putea profita de beneficiile luminii este să optezi pentru sisteme care îți permit controlarea acestor detalii.
Din fericire, designerii de interior țin cont de aceste aspecte, iar tehnologia oferă posibilități multiple, care nu erau accesibile în trecut. De exemplu, o opțiune inovativă este sistemul Philips Hue, care oferă control asupra tuturor becurilor și corpurilor de iluminat din casă, prin instalarea unei aplicații pe telefon. Posibilitatea de a schimba intensitatea, tonurile și culorile luminii este o soluție eficientă pentru a avea mereu o stare bună de spirit. În plus, ajustarea acestora în funcție de propriile preferințe îți permite să dai frâu liber imaginației.
Alege culorile în funcție de scopuri
În mai multe rânduri cercetările au relevat diferitele efecte pe care culorile le au asupra oamenilor. Se pare că în același fel putem fi afectați și de culoarea luminii. Prin urmare, folosirea unor culori potrivite, la momentul potrivit din zi va avea efecte benefice asupra ta. Dar care sunt acestea?
Alegerea culorii luminii dintr-o încăpere ar trebui să depindă de destinația sa și de propriile tale preferințe și scopuri. Un studiu publicat în Journal of Neuroscience arată că lumina albastră și cea albă mențin creierul mai alert, având capacitatea de a crește productivitatea. Acest lucru se întâmplă deoarece celulele creierului tind să fie mai sensibile la acest tip de lumină. S-a demonstrat că pot crește energia, îmbunătăți atenția și memoria. Studiile mai arată că aceste culori ale luminii reduc depresia și starea de anxietate.
Însă lumina albă și cea albastră afectează cel mai mult ritmul circadian, ceea ce nu le face potrivite pentru spațiile de odihnă.
Lumina roșie are o influență mult mai redusă asupra ritmului circadian, ceea ce o face o mai bună alegere pentru dormitor, sau locurile în care vrei să te relaxezi. Printre recomandările specialiștilor adresate persoanelor care suferă de insomnii regăsim expunerea redusă la lumina albastră înainte de a dormi. Acest lucru include renunțarea la dispozitivele care o emit, precum telefonul, televizorul sau computerul.
Se pare că lumina roșie are de asemenea capacitatea de a îmbunătăți buna dispoziție și de a reduce stările de depresie, dacă este folosită seara.
Intensitatea luminii influențează ceea ce simți
Cercetători ai University of Toronto Scarborough din Canada au descoperit faptul că intensitatea luminii influențează intensitatea emoțiilor. Față de studiile realizate în trecut, lucrurile sunt expuse dintr-o nouă perspectivă. Dacă se știa că zilele însorite sunt o sursă de bună-dispoziție, studiul arată că acestea pot cauza și agravarea episoadelor depresive. Motivul este acela că lumina puternică intensifică ceea ce simțim, indiferent că este vorba despre sentimente pozitive sau negative. "În mod contrar cu rezultatele studiilor anterioare, am descoperit că în zilele însorite persoanele predispuse depresiei devin și mai depresive. Lumina puternică intensifică reacțiile emoționale inițiale față de diferiți stimuli, față de diverse obiecte sau persoane", a spus Alison Jing Xu, unul dintre cercetători.
Prin urmare, dacă ai o zi proastă, expune-te cât mai puțin la lumină puternică.
Totodată, alte studii au arătat că expunerea îndelungată la lumină artificială puternică duce la scăderea concentrării și a productivității și are o influență crescută asupra ritmului circadian. Astfel, este recomandat să optezi pentru sisteme de iluminat care permit modificarea intensității luminii.
Cunoașterea modurilor în care te influențează lumina îți permite să iei decizii în avantajul tău. Chiar dacă nu poți aduce modificării luminii de afară, sau a celei din magazine sau restaurante, poți face schimbări care contează în mediul tău personal.
Sursa foto: Shutterstock
✖
Mulțumim pentru că vrei să fim prieteni!