(P) Karma Beads – Thomas Sabo celebreaza viata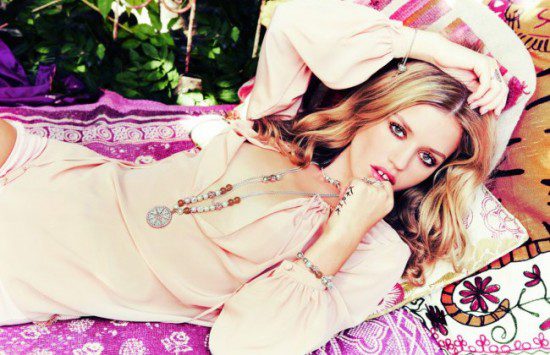 Colectia Thomas Sabo Karma Beads ne transmite energie pozitiva, joie de vivre, bucurie si inspiratie pentru un stil personal. Thomas Sabo celebreaza viata! O atitudine pozitiva in ceea ce priveste viata si lucrurile frumoase serveste drept sursa de inspiratie principala a acestei colectii. Prin intermediul pandantivului "Wheel of Karma", realizat cu deosebita maiestrie, a celor 12 pandantive Karma si a peste 130 de margele Karma Beads, este acum posibil sa realizati o bijuterie unica.
Materiale nobile si atentie pentru detalii
Thomas Sabo prefera maiestria manuala si materialele nobile: printre margelele Karma Beads inspirate de articole din colectia de bijuterii Thomas Sabo, de la Glam & Soul si pana la Rebel at heart, regasim si numeroase pietre semipretioase si perle de cultura de apa dulce.
Margelele decorative filigranate pentru barbati si femei sunt setate cu ornamente artistice sau pietre stralucitoare. Colectia este intregita de bijuterii statement placate cu aur galben sau roz de 18 kt.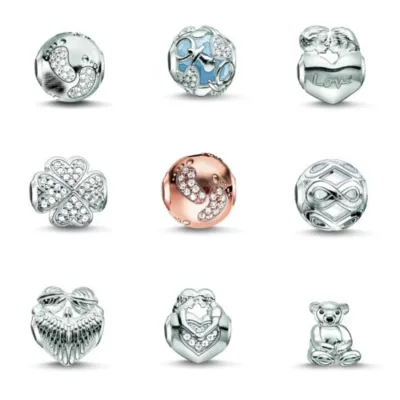 Margele Karma Beads pentru un stil personal
Mai mult, fiecare margea contine karma personala, iar acest lucru inspira ganduri si fapte puternice. "Wheel of Karma" – punctul central al acestei colectii – a fost realizat cu multa atentie pentru detalii si concentreaza tot ceea ce este bun si pozitiv.
Pentru asortarea margelelor, Thomas Sabo a creat bratari din argint, coliere si lanturi pentru picior, fiecare inchizandu-se cu un element cu margea.
Toate margelele alese pot fi asezate impreuna, in ordinea dorita. Diverse elemente de separare diversifica pozitia acestora pe bratara sau lant.
Fie ca este compus dintr-o singura margea sau un set complet – rezultatul final va fi intotdeauna o bijuterie unica, incarcata cu energie pozitiva.
Pentru a permite tuturor sa isi cladeasca stilul personal, majoritatea bijuteriilor din colectia Sterling Silver se potriveste perfect cu margelele Karma Beads.
Acest lucru ofera posibilitatea de a combina de fiecare data elementele preferate. Aditional, una sau mai multe margele decorative pot fi combinate cu cerceii Karma hoop, disponibili in trei dimensiuni diferite, sau cu cei "gat-de-lebada", obtinand un accesoriu trendy.
"O mare varietate de posibilitati – la fel de diversificata ca viata insasi. Karma vina din sanscrita si inseamna "actiune" sau "fapta". Principiul este acela ca toate lucrurile bune se intorc la tine.
Bijuteriile Thomas Sabo sunt disponibile in magazinele Be in time si online, pe bb-shop.ro
✖
Mulțumim pentru că vrei să fim prieteni!