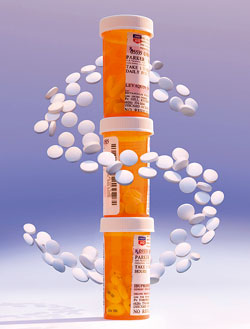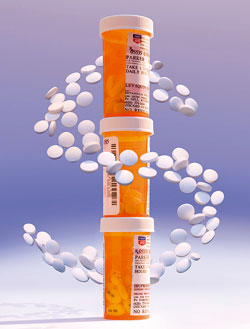 De ani buni, expertii stiu ca efectul placebo indus de injectii si pastile fara o baza farmaceutica reala a ameliorat pe moment simptomele pacientilor care se pl¢ngeau de dureri, criza astmatica, tensiune mare sau angina pectorala. Dar cum se explica, medical, magia placebo?
Pastila sau injectia placebo produce un ras­puns biochimic la nivelul creierului, eliberand neurotransmitatori ca dopamina, care functioneaza precum un analgezic natural.
Noi cercetari au aratat ca a creste pretul unei pastile false face ca a­ceasta sa fie si mai eficienta decat inainte. Un raport publicat in "Journal of the American Medical Association" spune ca asteptarile sunt influentate de diferiti factori precum pretul unui medicament. Pretul are un rol-cheie in felul cum raspundem la medicamente pentru durere, depresie, cancer, boli de inima.
Expertii stiu de ce placebo fun­ctioneaza: acesta ne creste asteptarile. "Asteptarile creeaza o alta realitate pentru noi, pe care nu o a­preciem cum se cuvine", spune Dan Ariely, economist comportamental de la Duke University. "Asteptarile influenteaza comportamentul. Influenteaza ceea ce gandim despre boala si cum re­ac­tionam la ea", comple­teaza Michael Scheier, seful departamentului de psihologie de la Carnegie Mellon. Optimistii au mecanisme mai bune de aparare, cauta sfatul doctorilor, sprijinul prietenilor si nu devin fatalisti.
Catalina Cristescu
Foto: GULIVER.
✖
Mulțumim pentru că vrei să fim prieteni!