Cameron Diaz – Am invatat lectiile necesare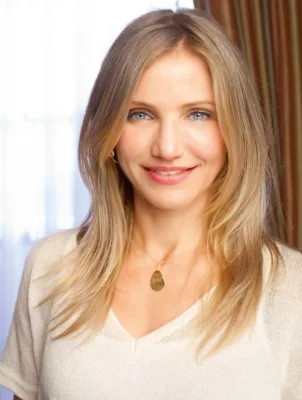 Cameron Diaz este o "antidiva". Apare adesea nemachiata, spune lucrurile pe sleau, nu-si ascunde varsta si, cu toate acestea, are un chip de adolescenta ce trezeste invidii, avand in vedere cei 41 de ani ai sai.
Psychologies: Cum este personajul dvs. din The Other Woman, cel mai recent film?
Cameron Diaz: O femeie care are o relatie cu un barbat despre care, ulterior, afla ca este casatorit. Primul lucru pe care il face, este sa se desparta. Apoi… veti vedea in film.
Avand in vedere frecventa divorturilor si a in­fidelitatii, care este parerea dvs. despre monogamie?
C.D.: Nu am facut filmul asta ca pe un statement. Fiecare a fost inselat cel putin o data, si oamenii vor mai fi inselati in continuare. Noi, fiintele uma­ne, suntem foarte complicate. Nimeni nu poate trece prin viata fara sa fie ranit, fara sa adune cateva cicatrici emotionale, asa se intampla lucrurile. Important este sa iti inveti lectia si sa mergi mai departe.
Credeti ca femeile ar trebui sa fie mai putin competitive?
C. D.: Da, absolut! Totul este asa de haotic, in general, pentru ca oamenii nu se inteleg pe ei insisi. Dar acesta e drumul pe care fiecare il are de parcurs. Nu suntem invatati cum sa ne conectam la sine, sa ne descoperim, iar de-a lungul intregii existente incercam sa ne dam seama cine suntem, ce ne face fericiti si experimentam la infinit. Daca cineva ne-ar fi dat instrumentele potrivite cunoasterii de sine la o varsta frageda, lucrurile ar fi aratat complet diferit.
In acest context, ce importanta (mai) are frumusetea fizica?
C. D.: Tocmai asta am vrut sa fac cu cartea pe ca­re am lansat-o recent. Sa le ofer oamenilor frumusetea pe care o cauta, dar nu la modul clasic, ci frumusetea ce vine din intelegerea propriei persoane, a propriului corp.
Cat timp v-a luat acest proiect? Cartea?
C. D.: De la creionarea conceptului si pana la a­pa­ritia pe piata, pe 31 decembrie, doi ani. Am scris-o pentru ca acesta este stilul meu de viata, incerc sa dau tot ce e mai bun din mine, zilnic, sa fac lucrurile cat pot de bine; in plus, stim cu totii ca informatia inseamna putere. Aveam 39 de ani, ma antrenam din greu sa depasesc un obstacol de natura fizica, eram mai mult decat in forma, si toata lumea ma intreba cum de pot sa fac asta.
Si atunci m-am gandit: "De ce femeile de varsta mea nu isi cunosc corpul?". Petrecem foarte mult timp detestandu-ne, comparandu-ne cu alte femei, ne intoxicam cu tot acest negativism si nu ne cunoastem propriile capacitati, propriul organism. Daca ne intelegem la nivel celular, atunci nu doar relatia cu trupul nostru, ci cu intregul mediu inconjurator se va schimba.
Fiecare alegere pe care o facem, se incarca de informatie despre cine suntem pana la nivel microscopic. Iar daca intelegem corect cum functioneaza fiecare celula, ce face ea ca sa ne pastreze in viata si cum noi o putem mentine sanatoasa, atunci vom primi ceea ce ne-a fost destinat.
Un corp puternic, plin de vitalitate, precum si o minte treaza, care ne face sa ne raportam la exterior altfel decat pana acum, care elimina energiile negative si ne ajuta sa cream lucruri frumoase.
Se spune ca nu va este teama de batranete…
C. D.: Cred ca ar trebui sarbatorita! Asta e cursul firesc al vietii! Dar procesul, in sine, nu e doar despre efectul mai mult sau mai putin devastator asupra nurilor. Corpul se degradeaza la nivel celular si intreaga existenta, pana la momentul final, nu trebuie sa fie despre frustrare sau un corp pe care sa il detesti pentru ca a imbatranit.
De ce sa te uiti in oglinda regretand amarnic ca nu mai arati ca la 25 de ani? Este mult mai bine sa te bucuri de ce ai realizat, sa fii mandra de toate lucrurile pe care esti capabila sa le faci, pe care le-ai conservat, de abilitatile corporale pe care ti le-ai dezvoltat, de mintea pe care ai antrenat-o.
Viata este o calatorie pe care o facem cu trupul nostru, si foarte multi oameni  nu sunt conectati cu ei insisi, la nivel corporal si mental, traiesc numai in exterior si le pasa mult prea mult de parerea celor din jur. Nu exista expresia emotionala sau fizica ce vine din interior, ci preocuparea pentru o fatada, ce se doreste a fi reprezentata cumva.
Nu minimalizez dorinta de a arata bine, de a fi atractiv. Cred ca este parte din mostenirea noastra naturala. Si noi, oamenii, suntem tot animale, numai ca unele mult, mult mai complicate, mai complexe, si tocmai aceasta complexitate trebuie explorata.
Puterea exemplului conteaza, iar despre asta este si cartea.
C. D.: In societatea in care traim exista o trans­parenta fantastica. Datorita social media, toata lumea se expune, ceea ce inseamna ca a judeca pe cineva este mult mai simplu si la indemana decat inainte.
In film, personajul pe care il jucati intalneste un barbat care ascunde cateva secrete. Cum reactionati dvs. cand aflati despre cineva informatii nu tocmai placute?
C. D.: De-a lungul timpului, si eu am facut cateva alegeri nu tocmai bune sau, dimpotriva, foarte bune. Important e sa inveti ceva din asta. Cred ca varsta de 41 de ani este fantastica! Pana acum am primit lectiile necesare, am aplicat concluziile lor in mod constient si asumat, iar starea de fericire a venit de la sine.
Cum reusiti sa fiti mereu optimista, indiferent de situatie?
C. D.: Din recunostinta. Evolutia mea, omul care sunt acum, ma face sa simt o infinita gratitudine. Viata mea ar fi putut merge in cu totul alte directii. Desigur, sunt momente cand imi pun intrebari, daca merita… Dar mereu revin la acest sentiment. Cred ca asa trebuie sa gestionam lucrurile.
Filmul The Other Woman este despre prietenie. Vi s-a intamplat vreodata sa fie nevoie sa consolati o prietena?
C. D.: O, Doamne! Eu sunt oricand disponibila pentru prietenele mele! Sunt foarte, foarte norocoasa, nu doar pentru valoarea prietenilor mei, care sunt incredibili, ci si pentru ca am relatii de prietenie adevarate, solide. Cu totii sunt oameni pe care stiu ca ma pot baza oricand. Eu am mai multe grupuri de prieteni, in locuri diferite in lume, si este extraordinar ca ii pot vizita pe toti. Multi dintre prietenii mei au copii si nu isi pot permite mobilitatea de care eu incerc sa ma bucur din plin.
Va mai urma si o a doua carte? Care i-ar fi te­ma?
C. D.: M-am gandit la asta… Probabil ca voi pastra aceeasi linie de wellbeing si self help, chiar daca detest cuvantul. Vom vedea.
✖
Mulțumim pentru că vrei să fim prieteni!