Kim Cattrall – Autocunoasterea este liniste interioara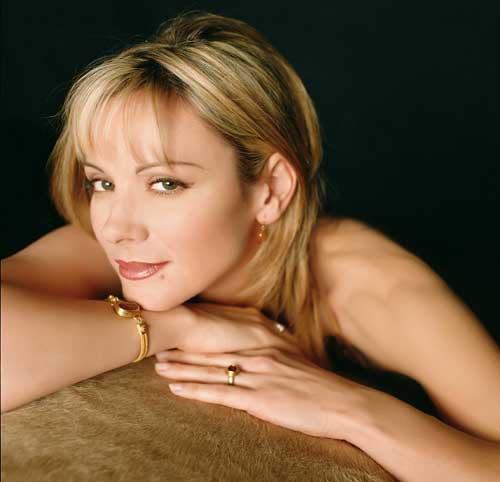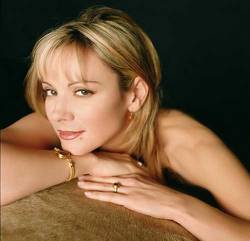 21 august,
se naste in Liverpool, UK. Emigreaza cu familia ei in Canada, la trei ani.
1975,
isi face debutul in filmul lui Otto Preminger, Rosebud, iar in 1978 joaca in filmul Colombo. How to dial a murder.
1998,
se lanseaza filmul care a facut-o celebra, Sex and the City, unde joaca rolul unei femme- fatale.
2001,
este numita de catre revista People Magazine's, una dintre "Cele mai intrigante 25 de persoane" din 2001.
2002,
isi lanseaza cartea de debut Satisfaction: The Art of the Female Orgasm,
impreuna cu fostul ei sot, Mark Levinson.
 
Actrita britanica s-a nascut in Widnes, aproape de Liverpool, si a crescut in British Columbia. A studiat la Academia Londoneza de Arta Dramatica si Muzica, a locuit in Londra din cand in cand. Personajul ei mult iubit si temut din Sex and the City a castigat numeroase premii Golden Globe si Emmy.
Datorita pretentiilor ei de a fi platita egal cu colega, actrita si producatoarea Sarah Jessica Parker, prietenia si relatia lor profesionala a devenit incordata si multi au sustinut ca acesta e motivul demisiei ei din film in 2004.
Pe ecran, am vazut-o pe Cattrall in numeroase intalniri inainte de a se concentra pe Smith Jerrod (Jason Lewis). In spatele ecranului, a fost maritata de trei ori, a avut o relatie cu primul-ministru canadian Pierre Trudeau, iar in prezent se intalneste cu Alan Wise, un bucatar canadian, un barbat mult mai tanar, cu care este foarte fericita.
Precum Samantha, Cattrall este deschisa in privinta vietii ei amoroase, divort, operatii estetice si vorbeste despre bucuria intalnirii cu un barbat mai tanar.
 
Aratati minunat la 50 si ceva de ani! Care e secretul frumusetii dvs.?
Kim Cattrall: Cred ca sunt fericita. Fac o munca care-mi place. Ma inconjor de oameni pe care ii iubesc si care ma sprijina. Am fost intotdeauna fericita, dar am fost impinsa in directii diferite – ca un artist torturat – sau in relatii in care am crezut ca ar trebui sa fiu ceva ce nu sunt. Si cred ca asta vine odata cu varsta. Autocunoasterea este un lucru minunat. Stiu cine sunt si cine nu sunt. Asta inseamna linistea interioara.
Oamenii va trateaza ca si cum ati fi Samantha – va banuiesc ca ati fi la fel de hipersexuala?
K.C.: Da, cand am avut intalniri, am aflat asta. (rade). Multi barbati erau emotionati. Sunt atat de bucuroasa ca nu mai am intalniri. E dificil. Ma bucur ca am intalnit pe cineva care nu a vazut filmul. La prima noastra intalnire, m-a luat cu masina lui, s-a intors catre mine si m-a intrebat: "Joci intr-un film? Ai un rol obisnuit?", si atunci am gandit: "Slava Domnului!".
 
Este de pe o alta planeta? Cum de nu v-a vazut sau cum de nu a stiut de dvs.?
K.C.: (rade) Nu avea o iubita, iar sora lui nu se uita la film. Nu vei gasi un barbat alb singur care sa se uite la Sex and the City. Noaptea lucra intr-un restaurant si era preocupat de sport. A auzit de film, dar nu l-a vazut niciodata.
 
Cum v-ati cunoscut?
K.C.: Eram in Toronto, am mers la un restaurant dragut care era aglomerat si am stat la masa bucatarului. L-am vazut dupa un cuptor incins (rade).
 
El este mai tanar decat dvs.?
K.C.: Da, este cu 23 de ani mai tanar decat mine (zambeste). E minunat! Este bucatar si este incantator!
 
Ce v-a gatit mai gustos?
K.C.: Ei bine, este specialist in bucataria franceza. Poate gati ceva minunat si simplu, cum e sandvisul cu branza, supa de rosii sau de homar. Si ador parfeul pe care il face!
 
Dvs. gatiti?
K.C.: Da, da. Imi place sa gatesc, dar imi place mai mult sa mi se gateasca (rade). Este minunat, nu face curatenie complet, dar face suficient. Deci, este o buna afacere. Am o casa mica la plaja, in Hamptons, ne place sa facem cumparaturile impreuna, eu sunt ajutor de bucatar. Nu stiu nicio data ce o sa gatim la cina. Invitam prieteni la cina si bem un vin bun.
 
Sunteti logoditi?
K.C.: O, Doamne, nu! Nu, nu!
 
Casatoria distruge o relatie?
K.C.: Pentru mine, da, cu siguranta.
 
De ce?
K.C.: Nu stiu de ce. Poate e din cauza barbatului pe care il aleg. Nu stiu. Tu il alegi pe el, el te alege pe tine si continui dansul asta. Prima oara m-am casatorit de foarte, foarte tanara, iar a doua oara era o distanta mare intre noi, pentru ca el locuia in Germania, iar eu – in Los Angeles si New York, iar a treia oara serialul a fost un element important. Lucram prea mult si nu eram acolo. 18 ore pe zi de absenta nu ajutau.
 
Ce parere are iubitul dvs. din viata reala de¬spre Jason Lewis? L-a intalnit?
K.C.: Da, l-a intalnit. Chiar l-a placut. A spus doar: "Cum a fost munca azi?".
 
Aveti o relatie cu un barbat mai tanar, aveti senzatia ca arta imita viata?
K.C.: Nu cred. Stii, nu am mai fost atrasa de barbatii mai tineri. Intotdeauna mi-au placut barbatii cu 10 ani mai in varsta. Doar odata m-am intalnit cu un barbat cu 3 ani mai tanar. Cand l-am intalnit, nu m-am gandit la varsta lui. Ne-am intalnit in Canada si mi-am zis ca va dura cat timp voi fi aici (rade). Am weekendurile libere, ca toti ceilalti. Si apoi, cand am aflat ca are 27 de ani, mi-am zis: "Iisuse!". Apoi, m-am intors la New York si m-am gandit: ei bine, asta e! Doua saptamani mai tarziu, a aparut la usa mea din Hamptons doar ca sa ma salute. Condusese sapte ore. Am zis ca trebuie sa ii acord atentie, asta nu mi s-a mai intamplat.
 
Ati fost vreodata la un "blind date" (cu un necunoscut n. r.)? O experienta proasta?
K.C.: Da, am fost la vreo doua intalniri si a fost, intr-adevar, dureros. La un moment dat, tipul scoate o fotografie cu cainele. Nu a avut nimic de zis, a fost doar ingrozitor. Era doar el cu cainele lui si nu mai era loc pentru altcineva in relatia lor! (rade). Cateaua lui era pufoasa si avea fundite si a spus ca doarme in pat cu el. M-am gandit: " Tu esti deja atasat, dragule, nu am nevoie sa ies cu tine!". A fost ciudat, pentru ca am simtit ca erau trei persoane acolo: eu, Samantha si tipul…
 
Despre copii ce ne puteti spune? Vreun regret ca nu aveti?
K.C.: Nu-mi pare rau ca nu am copii. Pur si simplu, nu a mers. A fost o vreme cand am vrut, cand hormonii tipa: "Acum!". Si atunci incepi sa te uiti la barbati in mod diferit, dar hormonii mei s-au linistit acum. Fac alte lucruri. Nu am nevoia asta. Am nevoie sa fiu materna, dar nu mama.
 
Simtiti presiune din partea oamenilor?
K.C.: Nu, dar a fost o perioada in care chiar mi-am dorit. Pur si simplu, nu a mers.
 
Ce credeti despre operatiile estetice?
K.C.: Pentru mine este cam infricosator. Ma sperie si gandul unui facelift. Am vazut emisiunile acelea la televizor, ca toata lumea de altfel, si m-am gandit: "O, Doamne, arata ca Frankenstein!". Nu sunt inca pregatita sa fac asta, dar vreau sa arat bine, sa ma simt bine, oriunde m-ar duce asta. As lua cel mai bun chirurg pe care l-as gasi. Inca nu e nevoie. Am o problema cu tiroida, de care trebuie sa ma ocup, si asta face parte din a te simti si a arata bine. Am grija de mine, dar nu am ajuns inca la extrema asta. Sa speram ca pana sa ajung acolo, vor inventa ceva mai bun.
 
Sunteti ingrijorata in privinta imbatranirii sau a mentinerii greutatii?
K.C.: Asta e partea frumoasa la actorie. Uita-te la Judi Dench: nu este slaba bat. Si mai sunt atatea actrite minunate. Nici Hellen Mirren nu este slaba. Susan Sarandon este o femeie cu forme. Eu nu am fost niciodata o slabanoaga si nici nu ma lupt sa fiu una. Imi place corpul meu implinit, ma face sa ma simt feminina.
 
Credeti ca Hollywood-ul scrie roluri bune (importante) pentru femei?
E adevarat ca Darren Starr a trebuit sa va vaneze pentru rolul Samanthei?
K.C.: Da. Atunci aveam 40 de ani si nu m-am gandit ca o sa reusesc si cred ca in cei sapte ani ai serialului am dovedit ca ne-am inselat si sper ca urmatoarea decada sa fie la fel.
 
Ce invata femeile de la personajele din film?
Samantha a trecut prin dificultati: cancer, tradari si este un model pentru femei. Cum va descurcati in situatii extreme?
K.C.: Este interesant, pentru ca, de cand am devenit cunoscuta datorita serialului, mare parte din viata mea a fost imbunatatita, ca si a Samanthei. Intotdeauna m-am intrebat cum as fi reactionat si cred ca datorita faptului ca succesul a venit pentru mine mai tarziu decat majoritatea actorilor. Majoritatea au avut succes la varsta de 20 de ani si au continuat sa lucreze. Se intampla rar ca cineva la varsta de 40 de ani sa dea o asa lovitura, pentru ca, de obicei, la 40 de ani, lucrurile se domolesc. Cred ca din cauza asta sunt atat de calma. E greu sa-mi pierd capul pentru ceva. Am in jurul meu oameni buni cu care sa ma sfatuiesc si am prieteni foarte buni care fac parte din viata mea de multa vreme.
 
Batalia sexelor este o mare problema. Avem un castigator?
K.C.: Cred ca femeile castiga intotdeauna. Chiar cred asta. Imi pare rau de barbati, acum mai mult ca altadata. Cred ca femeile sunt foarte destepte. Poate datorita faptului ca suntem mai aproape de natura.
 
Fiind un sex simbol – ati scris chiar si o carte despre subiect (Satisfaction) si un documentar (Sexual Intelligence) – strainii vin la dvs. si va cer sfaturi?
K.C.: Da, vin. Nu sunt expert sau sex-expert. Am trait o viata plina, dar nu pot raspunde de ce nu ai tu orgasm. S-ar putea sa am cateva idei, dar nu pot trece la partea grea a problemei nici daca as vrea – asta nu e munca mea. Imi place cand o femeie de 40 de ani vine la mine si imi spune: "Daca ar trebui, as face-o din nou!". Imi place asta si gasesc putin de speriat sa vad o fata de 13 ani, in stilul Sex and the City, care poarta tanga.
 
O sa scrieti o alta carte? Despre dragoste si mancare?
K.C.: (rade) Da, despre ce altceva? Nu, nu cred ca o sa mai scriu o alta carte. Gasesc scriitura o munca singuratica si ce-mi place la actorie este partea colaborativa. Asta ma face fericita.
Credite foto: Guliver/ Getty Images, Cinemagia
✖
Mulțumim pentru că vrei să fim prieteni!