Scarlett Johansson – Nu prea ma iau in serios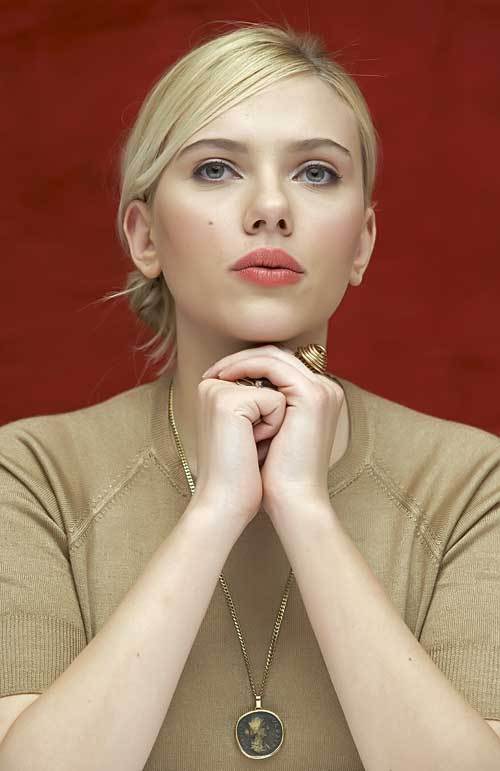 Scarlett Ingrid Johansson s-a nascut in New York pe 22 noiembrie 1984
Isi incepe cariera in 1994 ca Laura Nelson in filmul North.
In 1998, The Horse Whisperer ii aduce nenumarate laude si recunoastere mondiala.
Dupa acest imens succes joaca in multe alte filme precum Ghost World (2001), Lost in Translation (2003), Girl with a Pearl Earring (2003).
Pentru ultimele doua a fost nominalizata la premiile Golden Globe.
Match Point, regizat de Woody Allen (2005) i-a adus cea de-a treia nominalizare la Golden Globe.
Spune ca singurul ei viciu este branza.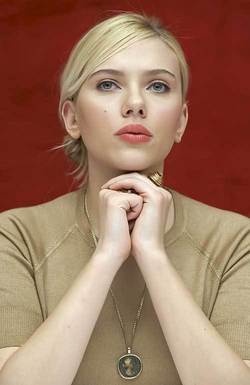 Stim ca este fantezia multor barbati. A avut intotdeauna o pasiune pentru domnii mai mari ca ea, asa se explica si relatia pe care a avut-o cu Benicio Del Toro.
Dar nu putina lume se asteapta ca divei sa ii placa sa faca curatenie – pentru ca o relaxeaza -, sa o vada facand prajituri si diverse feluri de mancare.

Ba mai mult, coace si paine. Pe langa asta, figureaza in fiecare top al celor mai frumoase femei din lume, este o actrita foarte talentata si castiga sume cu sase cifre. In dolari desigur.
Mare fan Woody Allen, este ambitioasa si verticala – putine actrite ar fi renuntat in 2006 la rolul feminin din Mission Impossible III, datorita unor neconcordante de program.
Anul acesta, alaturi de numeroase alte celebritati, muzicieni si modele, a participat la realizarea The Beauty Book for Brain Cancer, un album de 312 pagini realizat de fotograful Darren Tieste, prin care se atrage atentia asupra cancerului la creier.
Mai mult decat atat, Scarlett Johansson a fost aleasa sa apara si pe coperta acestui proiect cu adevarat special. Iar de pe 27 ianuarie 2012, o putem vedea si in cinematografele noastre in We bought a Zoo.
Oamenii va privesc ca pe un star? Sau se comporta cu dvs. ca si cum ati fi o prietena obisnuita de-a lor?

Scarlett Johansson: Pai eu cred ca se comporta natural sau cel putin asa mi-ar placea sa cred. Nu stiu cum se asteapta ei sa ma comport sau sa arat. In general, mi se spune ca par mai inalta pe ecran, ei bine – nu sunt.
Sunteti adesea admirata pentru alegerea rochiilor fabuloase pe care le purtati, mai ales la petreceri. Iar in acest film jucati o proprietara de gradina zoologica fara nicio preocupare pentru moda. Cum va place sa va imbracati?
S.J.: Nu stiu. Sunt new-yorkeza si imi place sa port haine bine facute, care dureaza mult. Cam atat.
Jucati in roluri de actiune, asta inseamna ca trebuie sa fiti in forma fizica de zile mari…

S.J.:  Da, si gatesc pe platou pentru mine si pentru altii. Imi place ideea de a manca sanatos. Imi place sa coc paine, daca nu stiai. Si prajituri, evident, dar ma abtin. Acum invat sa fac mancare raw vegan, trebuie sa incerc si stilul acesta.

Aveti si un fel de mancare inventat de dvs.?
S.J.:  Scarlett lasagna – o varianta vegetariana mai simpla.
Stiu ca va place sa cantati…
S.J.:  Enorm. Cand eram mica, am inceput sa joc pentru ca voiam sa fiu in muzicaluri pe Broadway, deci am luat lectii de cantat. Mereu mi-a placut muzica, sunt o persoana muzicala. Nu mi-am imaginat niciodata ca pot sa fiu o groupie, care calatoreste pe langa trupa rock, eu voiam sa fiu solista trupei rock.
Sunteti in centrul atentiei in ultima vreme. Cum resimtiti situatia asta?
S.J.:  Nu e deloc special. De exemplu, in fiecare seara, mai putin la sfarsit de saptamana, ma duc acasa si fac un dus rece. Sunt obosita la sfarsitul zilei. Muncesc de multa vreme si abia in ultimul timp am invatat sa ma mai relaxez. Imi place sa fiu prezenta la conferintele de presa, sa raspund oamenilor, fanilor mei, dar la sfarsitul zilei vreau sa ajung la mine in pat. A, si fac adesea curatenie, ma relaxeaza. Am un stil de viata destul de obisnuit. Ma duc devreme la culcare si o iau de la capat a doua zi.
 
✖
Mulțumim pentru că vrei să fim prieteni!