Dana Burghel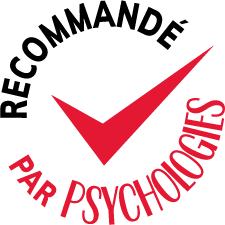 Sunt o Scânteie de Divinitate și cred, din adâncul ființei mele, că starea naturală a omului este Bucuria!
Motto-ul meu este DĂRUIESC DIN CINE SUNT!
Povestea mea începe undeva în zona adolescenței, când am descoperit Yoga. Am descoperit este mult spus, am citit despre ce înseamnă Hatha Yoga, am încercat câteva exerciții și… asta a fost tot. Mi s-a părut o metodă greoaie – mereu m-am gândit că trebuie să existe și ceva mai ușor, mai facil care să ne ducă către cine suntem noi cu adevărat. Și uite că a existat acel ceva: The School Of The Heart – Daniel Mitel, pe care am descoperit-o după vârsta de 40 de ani.
Între cele două repere din viața mea, am devenit Executive & Team Coach, iar mai apoi Holistic Coach. Acum sunt Teacher la The School Of The Heart pentru Călătorii în Inimă și Imageria Inimii, practic New Paradigm MDT, Kriya Yoga, Ho'oponopono, te pot împrieteni cu cristalele, cu îngerii, cu geniul din ADN-ul tău, dar, mai ales, te pot însoți pe calea spre descoperirea adevăratului EU SUNT! A esenței tale, a centrului cercului vieții tale!
Am avut timpul meu în care am vorbit (și) din cărți. Dar… a trecut! Pentru că am experimentat, m-am lovit, m-am lăsat lovită de evenimente sau vorbe, am căzut și m-am ridicat! De multe ori! De foarte multe ori, până am înțeles că întotdeauna este vorba despre MINE în relația cu celălalt, și nu despre ceilalți… Acum nu mai vorbesc deloc din cărți! Pentru că nu dăruiesc din ce am citit, am învățat sau am experimentat, ci DĂRUIESC DIN CINE AM DEVENIT, DIN CINE SUNT ACUM!
Mai specific despre mine:
Absolventă a Facultății de Matematică a Universității București, a Facultății de Relații Internaționale a Universității Româno-Americane și a Facultății de Psihologie a Universității Ecologice București
Master în Resurse Umane
Executive & Team Coach
Holistic Coach
Consilier de Dezvoltare Personală
Trainer acreditat
Teacher al The School Of The Heart, fondată de Daniel Mitel
Alergătoare de maraton
Speaker și autor