Loredana Vlădăreanu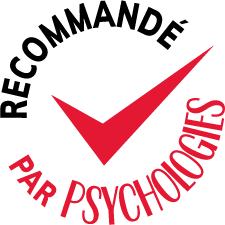 Sunt FEMEIE, sunt MAMĂ, sunt IUBITĂ, sunt COACH, sunt TRAINER, sunt FIICĂ, sunt PRIETENĂ… și sunt multe altele pe care nu le pot scrie aici (este un spațiu public, totuși!). Și mai știu că, prin rolurile mele … pentru unii sunt MINUNATĂ, pentru alții poate doar SIMPATICĂ… iar pentru vreo câțiva probabil că sunt nesuferită sau rea… Și mai există o oarecare parte pentru care… nici nu exist (încă). Este firesc. Fiecare mă privește prin propriile "lentile" (personalitate, experiențe, maturitate, echilibru … și multe altele). A fost o vreme în care îmi doream să fiu minunată pentru toți ceilalți și am ajuns să trăiesc nu pentru mine, ci pentru ei, prin ei și aprecierile lor. Aproape total dependent și chinuită de lipsa inconștiență de liberate pe care mi-o "asumăm". Până când am înțeles, cu multe eforturi, frustrări, bătăi de cap (și de inimă :)) … că nu este așa.
Acum știu că EU sunt MINUNATĂ așa cum sunt, fără că asta să însemne auto-suficienţă. Ci doar ACCEPTARE DE SINE. Și am mai înțeles că EU … PENTRU MINE sunt CEA MAI IMPORTANTĂ. Și nu este aici nici un egoism. Fiica mea și toți oamenii pe care-i iubesc vreau să vadă 100% cine sunt EU. Nu doar bucățele dintr-un "cineva" amorf împrăștiat precum praful prin aer … la aprecierea unora și altora.
Profesional, foarte pe scurt:
Career, Executive & Life Coach – Personal Development & Coaching
Senior Trainer și Coach – Dynamic Learning
Co-autor Manualul Antifraudă – http://www.ymc.ro
Career & Executive Coach, Trainer, Senior HR Consultant – TACK Internațional România
Head of Search & Selection Services, Trainer, Executive Coach – HART Human Resource Consulting
HR Consultant – Business Intelligence Alliance
Psiholog-Recruiter – Fildo Consulting & Blue Servicii
Professional expertize:
CAREER COACHING: YOU can have any job you want if you know how to look for, how to prepare for and how to make the right professional decision.
EXECUTIVE COACHING: YOU can be so performant, motivated and happy that you want.
LIFE COACHING: YOUR LIFE can be wonderful every day.
TRAINING:
soft skills: communication, feedback, conflict management, stress management etc.
hard skills: recruitment & selection, Assessment Centre, competencies assessment, performance assessment etc.
ASSESSMENT CENTRES: Implementing Assessment & Development Centres for various industries for specialists to middle managers level.
RECRUITMENT: Coordinating recruitment projects for middle and top management positions: over 300 permanent placements.