Cariera dăunează vieții sentimentale?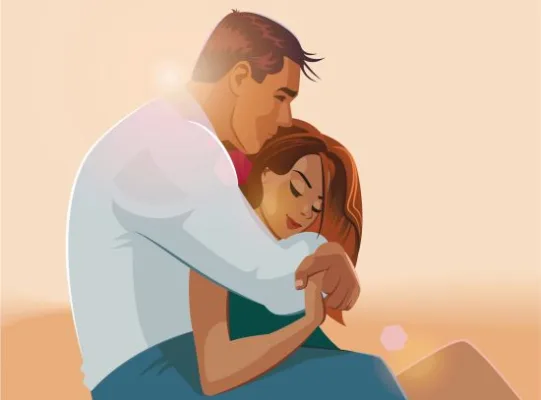 Există deja un fenomen global, care a ajuns și la noi. O mulțime de femei deștepte, frumoase, de succes și foarte… singure. Cariera dăunează vieții sentimentale sau care e problema?!
Fiecare dintre voi știe pe câte cineva (bărbat sau femeie) care nu pare să-și găsească jumătatea. De ani buni! Ori că oscilează între relații scurte, nesatisfăcătoare; ori că, de mult timp, nu a mai fost cu cineva; ori că a fost înșelat etc.
Și știm, mai ales, femei acrite de ideea de cuplu, sceptice cronice, pentru că văd prea adesea în jur cum bărbații par să aibă de două ori mai multă libertate și de două ori mai multe ocazii sexuale.
Dar de unde vine acest dezechilibru? Oare sunt bărbații, realmente, mai infideli prin natura lor? Iar cei tineri sunt tot mai înclinați să amâne "sedentarizarea" și căsătoria, preferând să se bucure de farmecele a tot mai multe femei tinere și frumoase (și, mai nou, competitive profesional și economic).
Piața maritală este explicația!
Problema este reală. Da, în mediile educate apar tot mai multe femei "fruntașe" care nu-și găsesc partener. Este efectul ascendenței femeilor pe piața muncii calificate, ca niciodată până azi.
Ia gândiți-vă: mamele voastre la ce vârstă s-au căsătorit și unde și-au găsit soțul? Azi, fetele amână mariajul și maternitatea mai mult ca înainte, în ideea că o carieră este un bun mai sigur de obținut pentru o viață de calitate (și așa este!).
Asta vine, însă, la pachet cu o piață maritală pe care bărbații eligibili s-au cuplat deja cu unele "mai grăbite" (da, contează un ultimatum dat la timp, veți vedea de ce).
Citește și:
Ce este adevăratul romantism: curiozitatea față de lumea partenerului tău
Bărbatul întreținut: profitor sau circumstanțe?
Situația este dramatică în orașele mari, unde femeile educate caută și găsesc de lucru. Din nefericire, orașele mari din societățile dezvoltate sunt și piețele maritale cele mai dezechilibrate.
Cel puțin aceasta este concluzia lui Jon Birger, jurnalist economic, statistician și autor al captivantei cărți: Date-onomics: How Dating Became a Lopseided Numbers Game.
"Femeile din țări dezvoltate precum Australia, Belgia, Canada, Danemarca, Ungaria, Israel, Italia, Noua Zeelandă, Spania, Suedia, Marea Britanie merg la facultate în număr mult mai mare decât bărbații de acolo", spune Jon Birger.
"Și ele se găsesc confruntate cu o piață maritală în care bărbații au un avantaj. Sunt siderat de marea masă de femei fabuloase, frumoase și de succes, care nu găsesc un tip decent…"
Notărița cu cioc subțire
În orașele mari, acolo unde vedem multe femei educate și singure și bărbați care nu se prea grăbesc să le ia de neveste, comportamentul marital este schimbat într-un sens foarte vizibil: femeile nu se mai comportă hard to get, ele nu mai pun condiții bărbaților, nu îi mai testează să vadă cât ar fi ei de buni ca parteneri.
Iar bărbații nu prea mai au comportamentul cavaleresc de dorit, tocmai pentru că femeile nu-l mai cer (dacă sunt prea puțini bărbați pe piața maritală, femeilor le scad dramatic șansele să se mărite dacă sunt prea exigente) și ei tind să se bucure nestigheriți de abundența farmecelor feminine. Chestie de biologie: dacă au mai multe posibilități de a-și răspândi genele, de ce să nu o facă?!
Exemplul citat de Birger pentru a ilustra felul cum se comportă sexele pe piața maritală este cel al păsării cu un nume pitoresc: notărița cu cioc subțire (Phalaropus lobatus).
Această specie de pasăre marină este destul de neobișnuită în lumea zburătoarelor, pentru că la ea bărbătușul este cel care e responsabil de creșterea generației următoare.
Astfel că, în perioada incubației (asigurată de domni), mulți bărbătuși sunt indisponibili sexual, fapt care duce la ceea ce biologii numesc "raport asimetric între sexe".
Chiar dacă, în general, sunt la fel de mulți masculi cât femele în populația de notărițe cu cioc roșu, efectul indisponibilității masculilor e notabil. Femelele se luptă frecvent pentru ei! Concluzia?
"În marea majoritate a speciilor, asimetria numerică a sexelor este cel mai important factor care afectează împerecherea la specii așa-zis monogame", scrie sociologul Anthony Walsh, de la Boise State University.
Cu alte cuvinte, faptul că sunt mai multe femei sau mai mulți bărbați pe o piață maritală este singurul lucru care explică faptul că femeile sunt…, și bărbații sunt…, știți voi. Vă las acum să savurați revelația.
Silicon Valley, doamnelor!
Birger dă exemplul a două piețe maritale din Statele Unite care pot ilustra ideea că numărul face legea. În New York sunt 2,3 femei la un bărbat eligibil (cu același nivel de educație, vârstă apropiată etc.).
Astfel că New York-ul e paradisul bărbaților. Au de unde alege, iar femeile au moravurile laxe (nu dă roade să fii prea pretențioasă dacă Mr Big are mereu pe cineva sau altcineva).
Fanele serialului Sex and the City știu bine asta. În Silicon Valley este invers, pentru că acolo se duc "lupi" tineri și flămânzi, de sex masculin, dornici să descopere următoarea aplicație care să-i facă bogați, eventual Zuckerberg 2,3… 10.
În proporție covârșitoare, sunt băieți care stau la calculator muncind un număr mare de ore pentru a-și atinge scopul. Fetele sunt puține și beneficiază de o atenție masculină de invidiat.
Se căsătoresc devreme și au mariaje solide. Iată cum piața maritală reglează comportamentul. Spune și Birger: "În societățile unde bărbații sunt mai numeroși decât femeile, cultura prevalentă e mai înclinată către romantism și curtoazie.
Bărbații trebuie să concureze pentru a atrage o femeie – deci, vor fi mai dornici să rămână cu ea. Asta le dă femeilor puterea de a decide pe cine aleg".
Fetele și economia Chinei
N-ar fi frumos să fie peste tot așa? Să fim mai degrabă într-o societate de tip Silicon Valley decât Manhattan, New York? Ce părere aveți, doamnelor? Cele care se bucură acum din plin de acest tip de societate sunt chinezoaicele.
Pentru că experimentul demografic chinezesc – care a favorizat nașterea de băieți și a descurajat nașterea de fete – a dat azi o populație tânără foarte asimetrică, având mai mulți bărbați decât femei.
Și asta e în avantajul chinezoaicelor! Și încă ceva: sexul care este mai numeros într-o populație, tinde să fie și mai harnic (să arate că știe să atragă resurse și să atragă partener sau parteneră prin asta). O posibilă explicație a avansului economiei Chinei în ultimele decenii…
Foto: Shutterstock
✖
Mulțumim pentru că vrei să fim prieteni!