Ecouri din trecut si relatii neincheiate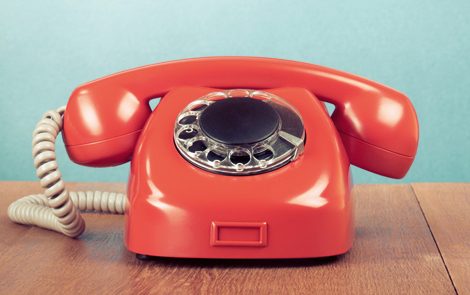 Nu de fiecare data cand inchei o relatie esti si pregatit sa mergi mai departe, distantandu-te de "acea" perioada a vietii tale. Chiar daca partenerul a plecat, sentimentele pot fi inca acolo, iar amintirile, de asemenea. Este firesc sa existe o perioada "de doliu", in care sa simti lipsa, durere, tristete sau nostalgie, dar este sanatos ca aceasta sa nu dureze prea mult si nici sa nu iti afecteze relatiile viitoare.
Stim cu totii cat de buna este interventia prietenilor dupa o despartire, atunci cand suntem tristi, rememoram ce s-a intamplat sau cand nu avem chef de nimic.
Lor ne putem destainui, cerandu-le astfel sprijinul, intelegerea, suportul moral si emotional. Este de dorit sa avem asemenea persoane disponibile ca sa ne fie alaturi, dar este de dorit si sa nu le exasperam.
Sa zicem ca ne-am despartit de cineva la care am tinut foarte mult… Evident, intensitatea trairilor si chiar durata pana cand ne revenim va depinde de cat de importanta a fost pentru noi persoana respectiva.
Chiar si asa, refuzul de a merge mai departe, reiterarea acelorasi subiecte si sentimente, adancirea in suferinta si credinta magica in intoarcerea acelei persoane ne vor face rau si noua, dezarmandu-i si pe cei din jur.
Imi amintesc o replica din Sex and The City, apartinand Samanthei, care spunea: it's like the blind leading the blind. Cu totii am trecut prin relatii nefericite, iar sfaturile pe care le putem primi, sunt benefice atat timp cat ne intorc atentia catre propria persoana, departe de factorul relatie incheiata.
Nimeni nu detine raspunsurile – de cele mai multe ori nici chiar cei doi fosti parteneri. Iar daca tot cautam raspunsuri, ar trebui sa identificam concret ceea ce ne dorim sa stim: de ce Titi este Titi si face cum vrea/este el sau cum sa imi aleg partenerul potrivit, cand sa pun punct si cum sa accept ca nu depinde totul numai de mine.
Psihoterapeutul Cosmina Pacurar spune urmatoarele: "Sentimentele pot sa fie cele care ne determina sa ramanem inca cu gandul si sufletul la persoana cu care am fost intr-o relatie. Daca ceea ce am simtit a fost intens si puternic, daca relatia a fost fara evenimente negative majore, e posibil ca latura emotionala sa nu fie inchisa.
Cu cat despartirea e mai «brusca», cu atat e mai dificil pentru persoana care a fost luata pe neasteptate sa faca fata avalansei emotionale: pe de o parte, sunt sentimentele pozitive care au mentinut-o in relatie, pe de alta parte, probabil, apare confuzie, furie, durere, neintelegere.
Daca nu am invatat in viata noastra sa gestionam pierderea sau ruperea unei relatii, ne este foarte greu sa iesim dintr-o relatie de cuplu fara sa ramanem agatati un timp mai lung.
Pe de alta parte, e firesc sa fie nevoie de timp pentru a procesa schimbarile care apar la sfarsitul unei relatii: daca relatia a fost scurta, e posibil sa trecem mai departe mai usor, iar daca relatia a fost lunga, daca partenerii au locuit impreuna, schimbarile pot fi majore si timpul necesar poate sa fie mult mai lung".
Atunci cand iubim, cel putin intr-o prima faza, avem tendinta sa idolatrizam. Construim in mintea noastra o versiune mult perfectionata a partenerului, in functie de propriile fantezii si dorinte. Odata realizat constructul, proiectam imaginea idolului si ne indragostim si mai tare de propria imaginatie.
Putine astfel de relatii trec proba timpului sau pe cea a realitatii! Oamenii sunt imperfecti, iar pentru a-i cunoaste, ai nevoie de timp, rabdare si raportare la propriile nevoi. Poate ca partenerul tau chiar este un om minunat, dar nu pentru tine.
Poate vei descoperi ca este ceea ce iti doresti sau ceea ce iti trebuie, dar numai in timp, dupa ce faza de orbire dispare. Dar daca relatia nu este una care aduce o nota benefica, pozitiva si calda in viata ta, toate eforturile de a o face sa functioneze, se vor intoarce impotriva ta.
Energia pe care o investesti intr-un partener nepotrivit, este o energie de care iti secatuiesti propria persoana, lasandu-te vulnerabila. Ne putem insela asupra unui partener, dar nu pe termen prea lung; in schimb, instinctul nostru nu ne va insela, trebuie doar sa il ascultam.
Cea mai importanta relatie o ai cu tine
Cred ca am auzit si citit multe, prea multe discursuri motivationale. Pana si retelele de socializare au devenit un izvor nesecat de pilde, indemnuri si revelatii. Cu toate acestea, sa dai like sau share este extrem de simplu, dar sa aplici ceva la modul real si concret, nu vei incerca niciodata.
Este adevarat, multe dintre axiome sunt de o imbecilitate evidenta, dar cum niciodata nu stii la ce iti va rezona eul in minutul urmator, sa spunem ca fiecare se va regasi acolo unde are chef, si asta e dreptul fiecaruia. Revenind la tema noastra si luand lucrurile mai simplu, putem incerca sa privim relatiile din exterior.
Nu mie mi se intampla sa ma despart de Titi (cer scuze tuturor purtatorilor acestui nume, el fiind ales generic), ci prietenei mele. Ce as face pentru ea? Cum as ajuta-o? De ce cred ca ar avea nevoie? (Nu, nu are nevoie de Titi).
Raspunsurile ar putea fi cam asa: are nevoie de incredere, ca acest moment va fi depasit si va trebui sa faca eforturi sa se ajute in a-l depasi; are nevoie sa inceteze sa se uite in oglinda retrovizoare a relatiei, acolo nu mai este nimic de vazut; are nevoie sa se intoarca la o alta iubire, mai sincera si mai sigura… iubirea de sine.
✖
Mulțumim pentru că vrei să fim prieteni!