HHC: Despre beneficiul personal atunci cand faci un bine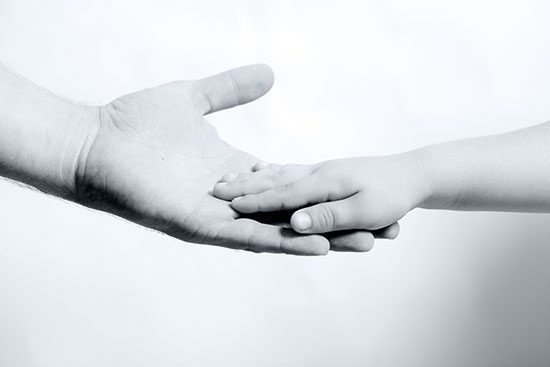 De ce aleg unii o cariera din facerea de bine? Ce ii motiveaza sa lupte cu greutatile si sa vada mereu si mereu cat de grea e viata pentru altii? Pe cativa dintre membrii cei mai vechi ai HHC – Hope and Homes for Children – i-am intrebat care e beneficiul personal pe care il au din munca la aceasta fundatie si ce argumente ar avea ca sa-i convinga pe altii. Iata raspunsul.
Stefan Darabus, director regional pentru Europa Centrala si de Sud al organizatiei Hope and Homes for Children: "A pune umarul la schimbarea in bine".
Pragmatica referirea la "recompensa personala". As schimba paradigma, de la una a recompensei, la cea a impactului pe care actiunea ta, ca om, il poate avea asupra altor oameni.
De 17 ani "lucrez" la proiecte care transforma vietile oamenilor din jurul meu, vietile a mii de copii, nu oricum, ci in bine. Implinirea mea se masoara in diferenta pe care o aduc in destinele celor cu care lucram.
Atunci cand vezi ca o familie se destrama daca nu intervii, atunci cand stii ca sta in puterea ta sa schimbi asta, putine lucruri pot fi mai relevante si mai pline de sens. Cel putin asa cred eu. Rostul meu in viata e sa-mi iubesc familia si apoi sa fac atata cat pot de mult bine celor din jurul meu.
As vorbi de cifre, de zecile de mii de copii al caror destin l-am transformat in mod direct. As aminti de mii de familii care sunt impreuna, parinti si copii, datorita organizatiei noastre.
Cert e ca, de fiecare data cand ma gandesc la asta, imi vin in minte oameni in carne si oase ori secvente care m-au impresionat in special.
Si sunt multi astfel de oameni. Sunt multe astfel de secvente. Problema cu o astfel de intrebare e ca risca sa nasca raspunsuri patetice.
Am devenit dependent. Dependent de adrenalina pe care mi-o da rostul asta in viata, de faptul ca pot schimba lucruri fundamentale in viata unui copil – de exemplu, sa creasca sau sa nu creasca intr-o familie, sa aiba sau sa nu aiba parintii alaturi in anii copilariei.
Sunt dependent de catharsisul pe care-l simt atunci cand reusim sa smulgem copiii din cosmarul viu al supravietuirii in institutii depersonalizate, dezumanizate, si-i aducem inapoi intre ai lor, la mama si la tata sau la bunici, atunci cand ii aducem inapoi intr-un loc cu iubire.
Cred ca sunt, in fond, dependent de iubirea pe care o aducem fiecarui copil cu care lucram, dar si parintilor lui, pentru ca iubirea este fundamentul pe care se dezvolta fiecare dintre noi, ca vrem sau nu vrem sa recunoastem asta.
Foarte importanta pentru mine este implinirea pe care o au propriii mei copii, care stiu ce fac eu si sunt mandri ca reusim sa facem atatea pentru cei mai saraci dintre parinti, pentru cei mai vulnerabili dintre copii.
Argumente pentru altii. Convingerea cuiva o sa vina din interior. Niciodata nu am "convins" pe nimeni sa mi se alature, nu a fost nevoie de asta, nu astfel functioneaza lucrurile in lumea asta.
Pentru ca oamenii implicati aici o fac aproape inconstient, sunt impinsi de motivarea de a pune umarul la schimbarea in bine a lumii, au pornirea sa aduca bine in vietile oamenilor aflati in suferinta.
Oana Nascu, psiholog, psihoterapeut: "Am putut da o noua semnificatie cuvantului «ingrijire»."
Cred ca e important sa amintesc faptul ca, provenind dintr-un alt sistem, cel sanitar (fiind medic la baza si apoi psiholog), aveam o anumita viziune asupra ingrijirii copiilor. Implicandu-ma in activitati directe cu grupurile de copii, am putut da o noua semnificatie cuvantului "ingrijire".
Mai mult, prin munca realizata in cadrul echipei, am beneficiat de deschidere, cunoastere si intelegere fata de dificultatile cu care se confrunta copiii din sistem.
Cand ma gandesc la recompensele personale in urma realizarii activitatii, imi vin in minte mai degraba situatiile in care am primit un semn de recunoastere prin gesturi apropiate din partea copiilor cu care am lucrat in case, sau un semn de apreciere din partea educatorilor care indruma copiii, pe care i-am invatat noi modalitati de abordare in educatia copiilor.
Argumente pentru altii. As spune simplu: "Uita­ti-va la valorile dupa care se ghideaza aceasta fundatie. Uitati-va la principiile dupa care functioneaza.
Uitati-va la realizarile din toti acesti ani". Si mai ales… "uitati-va la echipa formata din oameni generosi si pe deplin dedicati copiilor aflati in dificultate".
Otto Sestak, director national al Hope and Homes for Children Romania. "Un copil care iti zambeste e motivul"
Recompensa mea personala e data de altceva. Ma intalnesc din cand in cand cu un tanar. E visator, zambeste enigmatic, ce mai, minunat!
Cand ne intalnim, ochii ii sclipesc, zambetul devine larg si, alaturi de mana intinsa a salut, vine intrebarea: "Ce mai faceti?".
E unul dintre copiii care au crescut intr-un loc oribil, o institutie pentru copii aflata departe. La marginea padurii, unde ajunge un singur autobuz, rar.
Un loc de cosmar, unde copiii auzeau ca nu sunt buni, ca parintii nu ii vor, ca nu sunt destul de inteligenti pentru alta scoala decat cea speciala.
Un loc unde bataia era la ordinea zilei, unde mancarea era putina, unde pedepsele cadeau din te miri ce.
Un loc unde era mare lucru sa porti aceeasi haina de doua ori, pentru ca, atunci cand se spalau hainele la comun, sigur nu le mai primeai inapoi.
Pe tanarul meu nu l-am vazut des in institutie. Poate de cateva ori. Insa el tinea minte ca HHC, adica niste oameni altfel decat cei care ii furau lui fericirea, au venit si au schimbat lucrurile.
Asa ca eu astept de fiecare data sa ma intalnesc cu el. Pentru ca pe fata mea se asterne cel mai mare zambet si, cand dau mana cu el, as vrea sa ma vada toata lumea. Atata sunt de mandru!
A doua recompensa e Miri. Miri a crescut in Ca­mi­nul Spital de la Sighetu Marmatiei. Avea probleme cu rinichii si, fiindca avea nevoie de dializa saptamanal, autoritatile decisesera ca nu poate sta cu parintii sau intr-o familie.
Si o condamnasera de mica la chinul din caminul-spital. Cu copii legati de pat sa nu se mai stimuleze, cu trei feluri de la pranz amestecate intr-unul singur, intr-un terci dezgustator, cu sali mari si friguroase, vara sau iarna, cu gratii la geam si fasii de carpe pe post de jucarii. Cu toate acestea, Miri a crescut avand grija de altii.
Vedeti, ea mai iesea si le spunea copii­lor ce e dincolo de gratii. Sigur ca a pierdut imens in dezvoltare, sigur ca nu a ajuns decat la scoala primara, si aia facuta dupa institutie.
Dar a zambit si a ajutat pe altii. Miri m-a invatat mai bine decat oricine ca oamenii sunt buni. Ca oricat de greu e, gasesc ei o cale sa fie buni.
Si cu Miri ma mai intalnesc. Si imi zambeste si imi spune: "Mai tii minte?". Si pe mine ma buseste plansul, dar ii zambesc inapoi si ii raspund.
Argumente pentru altii. Eu le spun oamenilor povesti cand vreau sa ni se alature. Povesti ca cele de mai sus. Povesti adevarate, in care copii frumosi sufera, dar apoi, alaturi de noi, descopera o cale sa invinga. Si povestea se termina cu bine, iar noi ne simtim mai ceva ca Superman. Sau ca X-Men.
Le-as spune despre Laura, nascuta cu displazie congenitala a soldului. Luxatie. Destul de des intalnita. Si total reparabila. Si cu o mica problema la piciorul stang. Din nou, reparabila.
Doar ca Laura nu era langa mama ei. Era in institutie. Si nu stia nimeni ca o doare. Laura a crescut si problemele ei s-au agravat. Asa ca Laura a "sarit" peste gradinita.
Pentru ca nu putea sa mearga, iar scaunul in care statea era tare greu si nu incapea cum trebuie in masina si nici pe usa clasei. Apoi, niste oameni cu sufletul mare au primit-o acasa. Erau asistenti maternali. Un fel de eroi. Si Laura a mers la scoala.
Cu tatal cel nou, care o ducea cu masina si o cara in clasa. Zi dupa zi. Azi, Laura e o fetita frumoasa, independenta si inteligenta, care te ia deoparte, te masoara si apoi te intreaba de matematica.
Ar fi bine sa ai habar sau macar sa fii interesat. Fiindca Laura iubeste scoala. Si ii iubeste pe oamenii care iubesc sa invete. Iar ochii ei de un albastru-pur te strapung si nu merge cu prefacatoria.
Dar nu ai cum sa nu inveti de la ea. Fiindca ea stie cea mai tare lectie: ca locul unui copil e intr-o familie. Si ne invata, zambindu-ne smecher, ca e treaba noastra, a celor mari, sa facem asta posibil, nu doar un vis sau ca o dorinta de Craciun.
✖
Mulțumim pentru că vrei să fim prieteni!
Iuliana Alexa
Iuliana Alexa a fost redactorul-sef al revistei Psychologies de la aparitia primei editii a revistei până în anul 2019. Iuliana a absolvit Facultatea de Litere si este coach.