Importanta relatiei tatalui cu copilul sau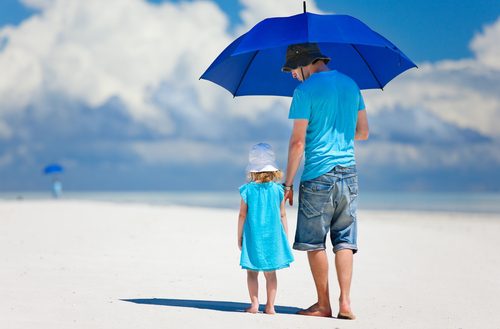 Daca mamele au privilegiul de a purta o sarcina si de a crea astfel o legatura primordiala cu copilul, tatii intervin mai tarziu, cand pot fi constientizati de copil, creand totodata legaturi care pot fi mai puternice decat cele materne.
Tata-fiica
Daca majoritatea preocuparilor vin si se indreapta inspre mame, rolul tatalui nu este de neglijat, avand in vedere ca relatia cu acesta gestioneaza multe dintre relatiile ulterioare ale copilului.
Daca mama asigura nevoile de baza, ea fiind cea care hraneste, protejeaza, vindeca, tatal este cel care formeaza emotional, confirma si reasigura copilul.
Tatal ramane figura puternica, cel a carui atentie o cautam, cel care ne invata actiunea. El este cel la care ne raportam si cand vine vorba de apreciat mama. O vedem prin prisma a ceea ce ne ofera noua, dar si prin filtrul relatiei cu el.
Pentru fete, rolul tatalui este cel care gestioneaza relatiile care vor urma in vietile acestora. Un tata care isi incurajeaza fiica, o invata siguranta de sine, valoarea personala, increderea, este un tata care o educa pozitiv in aprecierea tuturor barbatilor care vor pasi in viata ei.
Daca relatia tata fiica este una implinita si pozitiva, aceasta va sti sa apeleze la barbati pentru confort emotional si va fi mai greu de manipulat sau de ranit intr-o relatie nesatisfacatoare. Mai mult, o astfel de fiica va sti sa aleaga, va avea deja un model prin care relatia stie ca functioneaza in avantajul ei si spre binele ei.
Validarea pe care tatal o ofera unei fiice stabileste valoarea pe care ea si-o va constientiza, asuma si explora in toate relatiile viitoare. Incurajarile, aprecierile la adresa inteligentei, frumusetii, umorului, talentului unei fete din partea tatalui, sunt sigurantele ei mai tarziu in viata.
Felul in care tatal interactioneaza cu mama, in care ii vorbeste, apropierea fizica si tandretea dintre ei, alaturi de cooperarea in sarcinile casnice sunt de asemenea tipare pe care copilul le va cauta si reproduce, in special cand acestea ii ofera confort emotional.
Ca tata, poti face urmatoarele:
Spune-i fiicei tale ca este frumoasa, eleganta, gratioasa
Ofera-i atentia ta, grija si protectie
Da-i din timpul tau, si alege activitati pe care si le doreste
Stimuleaza-i independenta si construieste-i increderea in sine
Ascult-o si alin-o atunci cand este trista sau suparata
Incurajeaz-o cand are un esec, arata-i aprecierea si iubirea ta neconditionat
Da-i dreptate si sustine-i opiniile si parerile
Incurajeaz-o sa exploreze, sustine-o in activitatile intreprinse
Investeste-o cu increderea ta
Sunt doar cateva lucruri pe care i le poti repeta si prin care o poti ajuta sa se dezvolte armonios.
In egala masura, un tata implicat in treburile casnice deopotriva cu mama, va creste o fiica ce va aspira in viata la un drum mai putin traditional si isi va cauta potentialul dezvoltarii personale. O astfel de femeie nu isi va asuma exclusiv sarcina ingrijirii unei gospodarii si va cauta un partener cu responsabilitati egale.
Tata-fiu
Daca pentru fiice tatal este figura dupa care se modeleaza partenerul viitor, pentru fii este modelul pe care il vor urma sau evita, precum si cel de relationare cu femeile. In timp ce catre o fiica trebuie apelat mai mult la tandrete si latura emotionala, fiul trebuie incurajat spre actiune, dar si spre manifestarea protectiei catre sexul slab.
In primul rand tatal va fi observat de la modul de a se comporta, vorbi, implica in viata de familie, pana la detalii precum stilul de condus sau gesturile tipice. El va fi imitat intr-o prima etapa de catre un fiu care il admira, pentru ca apoi aceste trasaturi sa fie insusite si exprimate in maniera proprie.
Cu baietii intotdeauna va exista o lupta indirecta prin prisma nevoii de a-si castiga propria validare ca barbati. Competitiile se nasc mult mai usor intre tati si fii decat intre tati si fiice. In relatia tata-fiu este important ca primul sa stie sa cedeze teren celui de-al doilea si sa ii acorde victorii care sa ii construiasca increderea in sine.
Pentru un baiat, activitatile tata fiu sunt cele definitorii, motiv pentru care implicarea baiatului in preocuparile tatalui este extrem de importanta.
De la participarea la jocurile copilului pana la reparatul masinii sau practicarea unor sporturi impreuna, activitatile si timpul dedicat copilului exclusiv sunt cele mai importante.
Totusi, la fel de importanta ramane comunicarea libera si exprimarea sentimentelor. Cu cat un tata este mai deschis emotional fata de fiul sau, cu atat il va ajuta sa inteleaga si sa gestioneze propriile emotii si relationarea cu cei din jur.
Sunt cateva etape pe care un baiat le parcurge in relatia cu tatal, iar acestea variaza de la idolatrizarea din perioada timpurie in care tatal este un gigant invincibil, la conflicul din adolescenta cand ne contram cu tatal, urmat de competita ca adult cand avem ceva de demonstrat.
Pentru ca in final sa ajungem la acceptarea trasaturilor lui pozitive si la mostenirea pe care intelegem ca o avem din partea lui. Practic ca adulti, putem privi in urma mai detasat, observand cum am fost influentati de modelul patern si distingand intre trasaturile adoptate si cele dezvoltate individual.
Ca tati responsabili, si fii la randul nostru, ar trebui sa stim cum sa gestionam relatia cu un barbat in formare si sa ne dam silinta in a ii oferi toate premisele necesare descoperirii de sine.
Din pacate, in contextul actual, rolul tatalui se rezuma in cea mai mare parte la cel de asigurator al bunastarii financiare, viata lui fiind in mare parte petrecuta la munca. Prin urmare, prezenta lui acasa ajunge sa fie ori una de audienta in care este instiintat ce au facut copii, ori una de amenintare "sa vezi cand ii spun lui taica-tu".
Rolurile ideale nu exista si cu siguranta indiferent daca suntem tati de fete sau baieti, vom face greseli. Important este sa le reparam, sa nu le lasam nerezolvate, sa ne dam silinta sa fim mai buni si sa facem mai mult. Aparitia unui copil este doar inceputul. Pentru restul vietii ai o datorie pe care in mod normal trebuie sa ti-o asumi din momentul in care spui "imi doresc un copil".
Cateva sfaturi
– Cauta intotdeauna calitatile si valorile copilului tau. Incurajeaza-l sa si le exploreze si dezvolte.
– Copilul tau trebuie sa fie mereu o prioritate, iar tu nu deveni niciodata prea important pentru a acorda importanta nevoilor lui.
– Invata-l din experienta ta, ofera-i informatii si ajuta-l sa acumuleze cunostinte.
– Copilul va invata din comportamentul tatalui fata de mama cum sa trateze femeile, daca este baiat, sau ce asteptari sa aiba de la barbati, daca este fata.
– Un tata implicat in cresterea copilului are o influenta pozitiva inegalabila, indiferent daca este tatal biologic sau vitreg.
– Tatal va oferi unui baiat modelul dupa care isi asuma propria identitate, cu o mai buna constientizare a emotiilor si sentimentelor
– Tatal ofera unei fete validarea propriei identitati, incredere si independenta.
Recomandari lectura: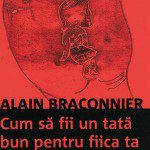 "Cum sa fii un tata bun pentru fiica ta" – Alain Braconnier, Editura Trei
"Cum sa fii un tata minunat" – Ian Bruce, Editura Litera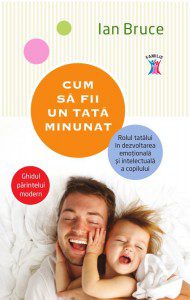 Autor: Iulia Barca
Foto: Shutterstock, Father and daughter at beach with umbrella
✖
Mulțumim pentru că vrei să fim prieteni!