O de la Orgasm. Știința perversității sexuale: de ce ne place durerea în timpul sexului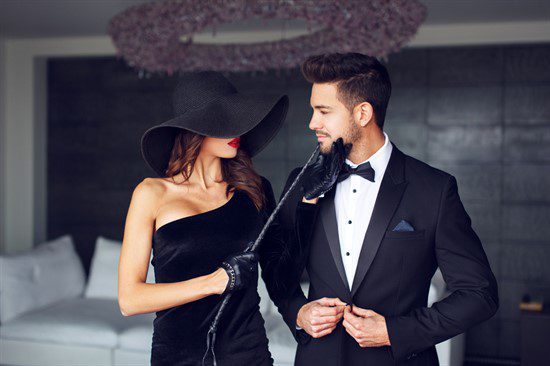 Ce înseamnă perversitate sexuală? Este termenul acesta depășit? Azi, când oamenii declară experiențe sexuale tot mai diverse și mai trăsnite, parcă acest cuvânt nu mai are conotația negativă pe care o avea pe vremuri.
Citește și:
O de la Orgasm: Masturbarea feminină nu (mai) e un tabu
O de la Orgasm: Suntem oare natural infideli?
"Ești un pervers…" Adică cum? Dacă ești bărbat și de uiți fluierând după alți bărbați ești pervers? Dacă ești femeie și te uiți după un june cu 20 de ani mai tânăr decât tine, înseamnă că ești perversă? Dacă te dai în vânt după sex oral ești pervers? Dacă îți place sexul anal ești pervers? Dacă te uiți după adolescente și tu ai 50 de ani ești pervers? Dacă nu te uiți după adolescente, ci după femei trecute de 60 de ani, ești pervers?
Ați fi uimiți să aflați cât de vastă aplicabilitate are acest adjectiv în mintea unora, și cât de generos e lipit pe fruntea aproapelui dacă nu ne convine ceva la comportamentul său sexual.
Dacă soția îl știe de 20 de ani devreme acasă pe Gigel cel bun și blând, care este descoperit într-o zi în fața calculatorului cu mâna în pantaloni, îi va arunca uluită "Perversule!" și îl va amenința cu divorțul. De ce oare?!
Sexologul american Alfred Kinsey, cel care a clasificat majoritatea înclinațiilor noastre psihologice care reglează activitatea de la buric în jos, spunea așa: "Rar a fost omul mai crud cu alt om decât în condamnarea și pedepsirea celor acuzați de perversiuni sexuale.
Pedepsele includeau închisoarea, îndepărtarea socială, turtura, tăierea unei mâini, pierderea prestigiului social, renunțarea la prieteni și avere (…)
Acestea erau pedepsele pentru cei care au dăunat corpului altora și nu au aderat la norma sexuală generală. Asemenea cruzime nu a fost egalată decât, poate, de persecuțiile rasiale sau religioase."
Știința perverșilor
Există o întreagă știință a perversității sexuale. Comportamentul sexual omenesc este incredibil de variat și de interesant.
Din acest punct de vedere, sexologii sunt niște profesioniști cu o viață plină de divertisment și de neprevăzut, care nu se plictisesc aproape niciodată.
Așadar, cum ajung unii să fie perverși în sensul clasic, de manual? Aceasta e o poveste destul de complexă, ce implică multe, foarte multe variabile, de la cantitatea de hormoni în care embrionul viitorului "pervers" a fost îmbăiat în uterul matern, la primele experiențe senzuale (și nu neapărat sexuale) din prima copilărie și apoi tot ceea ce a mai apărut pe parcursul psihodezvoltării până la maturitate.
Perversitatea sexuală se numește științific "parafilie", un termen conceput de sexologul german Wilhelm Steckel în 1920, într-o carte numită, expresiv, "Aberații sexuale" (el însuși mare amator de "golden showers" – termen reintrodus în modă de o acuzație recentă la adresa lui Trump, dar vă las pe voi să căutați pe Google).
Un sexolog contemporan din cei care s-au ocupat de studierea acestor înclinații mai speciale este Jesse Bering, un biolog american plin de umor, care a scris cartea "Perv – The Sexual Deviant in All of Us".
El pomenește în ea destre niște aplecări mai speciale ale unora, cum ar fi: teratofilia (preferința sexuală pentru persoane foarte grav handicapate), autoplusofilia (excitația la animale de pluș), zoofilia (preferința sexuală pentru animale, prezentă cam la 1% din populația lumii), pedofilia (știți deja ce e, și nu e de bine), podofilia (fetișul pentru degetele de la picioare – o manifestare a ceea ce sexologii numesc "parțialism", preferința sexuală pentru anumite părți ale corpului), melisafilia (excitația față de …albine! – "melissa" înseamnă în grecește "albină").
Dar avem și un meniu mai comun de parafilii, respectiv cele cuprinse în DSM 5, manualul psihiatrilor de peste tot: exhibiționismul, fetișismul, frotteurismul (prezent în această perioadă prin autobuzele din București, la oră de maximă aglomerație, când inși ceva mai excitați își freacă organele genitale de câte o pasageră nevinovată), pedofilia (excitația față de copii), masochismul, sadismul, voieurismul și fetișismul de travestire (cu alte cuvinte, dacă Gigel poartă uneori furoul nevestei, e posibil să aibă un astfel de fetișism de travestire).
Jesse Bering, pasionat de aceste fascinante devianțe ale creierului sexual, a mai colectat câteva: anasteemafilia (atracția pentru pitici sau dimpotrivă, pentru giganți), ornitofilia (atracția destul de greu de înțeles pentru păsări – poate că barza e o pasăre destul de sexy, cine știe…), savantophilia (atracția față de inși cu un IQ vizibil redus – chiar fără teste de inteligență aplicate în prealabil), chasmofilia (atracția pentru tot ceea ce are o gaură, crăpătură, crevasă, etc – de pildă, pentru o gaură din gard, orice, numai să nu fie prezentă gaura respectivă la un corp uman), psichrofilia (excitația la temperaturi scăzute, eventual privindu-i pe alții cum dârdâie), climacofilia (excitația teribilă la căderea pe scări), acrotomofilia (excitarea la persoane cu un picior sau o mână tăiate).
Ori simpatica devianță numită katopronofilie – preferința pentru sexul făcut într-o cameră plină de oglinzi, ceva destul de standard, dacă e să ne luăm după filmele de la Hollywood…
Evident, toate acestea presupun o doză de patologie cerebrală, uneori și neurologică, asta e de la sine înțeles.
Dar e uluitor și minunat să vezi cum creierul uman, atunci când e atins de morbiditate, produce astfel de comportamente exotice. La fel de exotice sunt fobiile omenești, dar despre asta în alt articol…
Sunt periculoase aceste "perversiuni"?
Jesse Bering atrage atenția că aceste paraflii sunt uneori dăunătoare (pedofilia, SM) alteori absolut inofensive (podofilia, travestitismul – aici merită spus că aproximativ 3% din bărbații heterosexuali se declară excitați de purtarea lenjeriei feminine).
"Nu contează cât de deviante sunt, dacă NU faci rău cuiva sau ție însuți, atunci nu întrunești criteriile de boală psihică", scrie el în cartea sus amintită. Sigur că sadismul, masochismul și pedofilia sunt periculoase.
Ca să nu mai vorbim de un caz absolut aiuritor de canibalism consimțit (de către victimă, evident, la fel de perversă precum sadicul ei consumator), cazul celebru de "vorarefilie" (din latinescul "vorare" – "a devora", excitarea sexuală la acte de canibalism).
Cazul e din 2001, deci relativ recent. E vorba de cazul lui Armin Meiwes, un inginer neamț sadic, ce a căutat prin mica publicitate un masochist adult și în deplinătatea facultăților mintale (lucru discutabil retrospectiv), pe care l-a găsit în persoana lui Jürgen Brandes. Acesta a fost de acord să fie… consumat. Cu usturoi și vin de calitate, cum altfel?!
Între cele mai simpatice parafilii se numără obiectofilia, îndrăgostirea de obiecte. Desigur că un scaun poate fi ocazional foarte tandru, masa din bucătărie poate fi extrem de sexy uneori iar despre cada de baie, ce să mai zicem, are pe "vino încoace".
Dar ele nu înseamnă nimic pe lângă Turnul Effel, de care o doamnă pe nume Erika s-a îndrăgostit în 1979. Ea chiar spunea că s-a căsătorit cu structura înaltă de câteva sute de metri.
Întrucât ea considera că Turnul Effel este de sex feminin, rezultă că doamna Erika e lesbiană. Nici bisexualitatea nu iese complet din discuție, pentru că anterior avusese o aventură cu Golden Gate (de gen masculin)…
Psihiatri se distrează adesea când întâlnesc astfel de cazuri ciudate, dar să nu uităm că pentru cei chinuiți de astfel de fantezii, viața nu e chiar simplă.
La Primărie nu poți spune că ești măritată cu turnul Effel, fără a fi luată în râs. Dar oamenii sunt cruzi și nu înțeleg iubirea…
Foto: shutterstock.com
✖
Mulțumim pentru că vrei să fim prieteni!