Suferința din dragoste nu se vindecă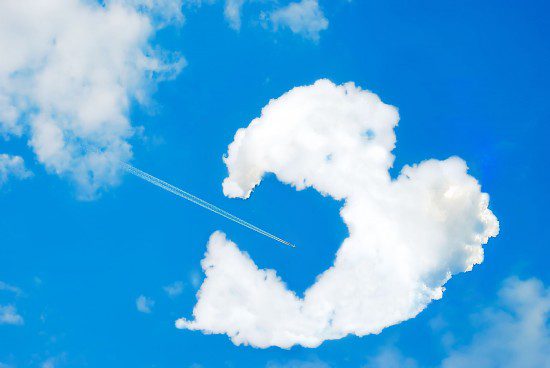 Suferința din dragoste este cea mai grea! Nopți fără somn, găleți de lacrimi și sufletul făcut bucățele. Dacă îi înțelegem mecanismul, doare mai puțin?
Iubirea e un fel de Dr. Jekyll & Mr. Hyde. Binele și răul vin la pachet, din construcție. Cercetătorii de la University College London au șocat lumea prin anul 2000 cu studii care arătau cum creierul răspunde la imaginile persoanelor dragi (copii sau parteneri romantici) prin aceleași zone în care procesează drogurile.
Deci, dragostea este o adicție. În presa vremii chiar se glumea spunându-se că ar trebui să li se interzică oamenilor să se îndrăgostească, oferindu-li-se posibilitatea doar celor bolnavi în stadiul terminal, care au dreptul legal să primească morfină.
S-a înțeles ulterior că această stranie asociere este dată de faptul că ambele – dragostea și drogurile – au la bază aceiași neuroni care se ocupă cu învățarea plăcerii.
Neuronii aceia "fixează" în creier ceea ce ne motivează și ne recompensează. Dar tot în acești neuroni ai plăcerii apare și stresul și depresia…
Citeșe și:
De ce ne sperie fanteziile erotice
Ce să NU faci dacă te înșală iubitul
Iată un exemplu care dovedește că iubirea și suferința sunt (cam) același lucru. Oliver Bosch, neurobiolog, e de mult timp preocupat de depresia la șoarecii îndrăgostiți.
El studiază un tip anume de șoareci (prairie voles), monogami de felul lor. Cum o face? Îi lasă să se îndrăgostească.
Apoi îi separă de partener și le observă comportamentul în tot felul de situații stresante. Bosch a descoperit că șoarecii despărțiți de "iubirea lor" sunt pasivi, nici măcar nu mai înoată dacă sunt puși în apă.
A căutat mecanismul acestei depresii și a găsit în sângele lor niveluri ridicate de CRF (hormon secretat în hipotalamus, primul pas în secreția cortizolului, "hormon al stresului").
Partea ciudată este că același nivel ridicat de CRF a fost găsit și în creierul șoarecilor îndrăgostiți dar care nu fuseseră despărțiți și care aveau comportamentul normal. Doar că la ei exista doar primul pas și nu se completa procesul până la cortizol. Ceva bloca acest cortizol.
Concluzia savantului uimește: atașamentul produce hormon de stres. Atașamentul apare ca să simți lipsa iubitului/iubitei, să te întorci la partener, dacă te desparți de el/ea.
În cazul în care se blocau receptorii de care se leagă în creier CRF, șoarecii își recunoșteau "iubita", deci nu deveneau amnezici, dar nu îi mai simțeau lipsa…
Bosch compară dragostea cu o pușcă iar exprimarea lui sună cel mai bine în original: "As soon as they form a pair-bond, the rifle is loaded with a bullet. But the trigger isn't pulled, unless there is separation".
Așadar avem o "piedică" și un "trăgaci" implicate aici. Alte studii au identificat "piedica" în hormonul oxitocină, iar "tragăciul" în hormonul vasopresină.
Oxitocina se secretă atunci când avem o relație fericită, ea inhibă cortizolul. Când ea nu mai apare, vasopresina stimulează secreția lui.
Alt studiu (făcut la Syracuse University) găsise niveluri ridicate de hormon de stres în creierul studenților îndrăgostiți, ceea ce părea straniu și greu de explicat. În lumina noilor descoperiri, nu mai pare ciudat.
La întrebarea "Cum să fac să mă îndrăgostesc fără să sufăr după aceea?" răspunsul este "Nu se poate". Dragostea și suferința sunt cele doua fețe ale aceleiași monede.
De Dragoș Cîrneci, doctor în psihologie, specialist în neuroștiințe. Lucrează în cercetare aplicată, dezvoltând produse pentru sănătate, mediul de afaceri. Este interesat de evoluția omului, precum și de provocările cu care specia umană se confruntă în lumea tehnodigitală de astăzi, http://dragos-cirneci.blogspot.ro
Foto: 123rf.com
✖
Mulțumim pentru că vrei să fim prieteni!