Simona Halep e numărul 1 mondial. Câte ceva despre psihologia performanței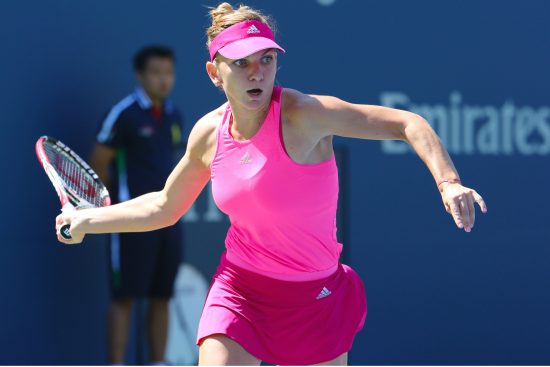 Simona Halep e numărul 1. Criticată sau adulată, Simona e un simbol al performanței. Dar tu știi ce presupune performanța? Cum se ajunge numărul 1?
Citește și:
Katzuo Ishiguro a luat Nobel pentru literatură. Câte ceva despre beneficiile lecturii
De ce le sunt recunoscătoare profesorilor mei
"1% inspirație, 99% transpirație" – și cu asta credem că știm. Simona a muncit, bravo ei, merita să fie numărul 1. Dar există oare o legătură atât de simplă între muncă și performanța cea mai mare? Dacă ar fi așa de simplu, toți workoholicii ar fi deja CEO, și toți sportivii ar fi campioni. Or nu e chiar așa.
Fără îndoială, munca dă rezultate. Efortul dă rezultate. De fapt, fără efort, nu prea se poate. Asta ar trebui să afle toți copiii care nu mai vor să depună efort pentru nimic. Și adulții.
În cartea Barking Up the Wrong Tree: The Surprising Science Behind Why Everything You Know About Success Is (Mostly) Wrong, autorul Eric Barker, specialist în psihologie socială, dă câteva sugestii despre cum ajung, de fapt, oamenii pe astfel de culmi.
El a cuprins în această carte câteva exemple minunate despre felul cum oameni obișnuiți ajung campioni în câte un domeniu.
Când totul e împotriva ta, nu renunța
O poveste emoționantă este cea a lui Alfredo Quinone-Hinojosa, un băiat extrem de sărac dintr-un sat mexican, care a emigrat ilegal în SUA.
Alfredo a fost trimis înapoi în Mexic, a trecut granița din nou, și timp de ani de zile, trăind în California, învăța noaptea și muncea ziua, trăind la limita subzistenței, făcând muncile cele mai neplăcute (spăla trenurile cu sulf și venea la cursuri mirosind a sulf, sau curăța peștele de grăsime și venea la ore mirosind a pește), a fost discriminat (era emigrant ilegal și nu vorbea engleza) și, în final, după toate aceste aventuri foarte neplăcute ale ajuns medic.
Azi Dr. Q (cum i se spune) este unul din cei mai buni neurochirugi din lume. S-a căsătorit cu femeia vieții lui și are o fiică. Între timp, a învățat engleza.
Persistența. Acesta e cuvântul. Încăpățânarea de a merge mai departe când toate merg pe dos.
Angela Duckworth, o psiholoagă ce a studiat în detaliu oamenii persistenți, a spus că cei care nu se lasă, persistenții, sunt mai sănătoși, mai fericiți și mai populari printre cei din jur. Cine nu vrea să fie astfel?!
Dar cum ajungi să crezi în steaua ta atât de tare încât să nu te doboare nimic?
Simona Halep a spus-o foarte simplu în interviul de după ce a ajuns nr. 1 mondial:
"Încă mai spun că cel mai dificil moment pe teren a fost la finala de la French Open. A fost prima ocazie să fiu și numărul unu și să câștig primul Grand Slam. Am fost devastată după acel meci.
Apoi doar am continuat să muncesc. Mi-am spus că se va întâmpla într-o zi, eu doar trebuia să intru pe teren și să muncesc mai mult, ceea ce am și făcut.
Apoi am fost la Wimbledon. Am foarte aproape, la două puncte de a obține locul 1. Am pierdut. În opinia mea, am jucat foarte bine în sezonul american.
Nu am încetat să cred. De asemenea, echipa mea a fost extraordinară. Toți oamenii din jurul meu, Darren mi-a spus mereu că dacă muncesc constant, pot să reușesc.
Așa că astăzi am reușit, după foarte multe momente dificile. De asemenea meciul din US Open împotriva Mariei Sharapova cred că m-a ajutat să devin mai puternică și să înțeleg mai bine ce vreau să fac în cariera mea. Am înțeles că vreau să muncesc din greu și să cred că va veni și ziua în care voi fi numărul 1 mondial. "
Persistență și optimism
Așadar, persistență. În plus, optimism: "Nu am încetat să cred". Optimiștii au o rată mai mare de succes decât pesimiștii în orice întreprind, pentru că, atunci când crezi că vei reuși, te implici mai mult, dai mult din tine, încerci mai des și o iei mai des de la capăt după eșec.
Dacă nu crezi, dacă te ai bătut repede, pentru că "mie nu-mi iese nimic în viață" sau "lumea e rea", eșecul e aproape garantat.
Aș mai adăuga aici un simț al responsabilității totale față de rezultate ("Mi-am spus că se va întâmpla într-o zi, eu doar trebuia să intru pe teren și să muncesc mai mult, ceea ce am și făcut").
Într-un interviu pe care îl voi publica peste câteva săptămâni în revista Psychologies, Ana-Maria Brânză, o altă campioană (pe care ar trebui să o celebrăm mai des, pentru că e campioană olimpică la scrimă, și declarată cea mai bună spadasină din lume), a răspuns așa, la întrebarea "De ce performanța e a tuturor, dar eșecurile sunt individuale?" Pentru că, nu-i așa, când un sportiv greșește, greșește pe barba lui, iar când câștigă, victoria e a tuturor…
"În competiția individuală ești X din țara Y. Contează mai mult sau mai puțin. Tragi pentru tine și dacă se întâmplă să ajungi pe podium, gândești că ți-ai reprezentat țara într-un mod onorabil și asta te bucură.
Când ai parte de un eșec, ești singurul vinovat și sunt de acord cu asta. Nici măcar antrenorul nu-și poate asuma ce nu ai fost tu în stare să faci.
În competiția pe echipe, nu mai contează numele sau al cui ești, acolo este România și asta implică o altă responsabilitate!
Am avut sezoane în care am performat foarte bine la individual, mai ales în perioada junioratului, dar apoi mi-am dat seama că rezultatul echipei are alt gust. Ești parte din acel ceva care a reușit, nu mai ești singur!" – Ana Maria Brânză, multiplă campioană olimpică la spadă.
Eric Barker spune că mai e nevoie de ceva pentru a fi persistent: să îți vorbești ție însuți ca unui bun prieten, să nu stai prea mult să-ți plângi de milă dacă ai un eșec, ci să o iei, iar și iar, de la capăt.
Apoi, trebuie să găsești sens în activitatea ta. Să nu fie doar un job oarecare, ceva din care îți obții banii pentru traiul zilnic. Să fie mai mult de atât, o carieră și o vocație. Iar ceea ce îți spui ție însuți despre activitatea ta este crucial.
Femeile de serviciu dintr-un spital care cred că fac acolo curățenie ca să-și asigure pâinea zilnică erau mai puțin satisfăcute de viață decât cele care vedeau în activitate lor ceva extrem de important – asigurarea igienei unui loc dedicat însănătoșirii altora.
Povestea pe care ți-o spui despre ceea ce faci e crucială în a te motiva să mergi mai departe, să fii persistent.
Dacă e pentru tine un job oarecare nu te vei mobiliza psihic la fel ca pentru o vocație. Câți copii care poate că aveau talentul Simonei au tratat tenisul doar ca pe un hobby? Pentru un hobby te motivezi mai slab decât o faci pentru o vocație.
Persistență, optimism, responsabilitate… o fi de-ajuns?
Nu. Mai ai nevoie și de o sănătoasă atitudine în caz de eșec. Nu mereu vei învinge, și trebuie să știi cum să vezi lucrurile atunci când eșuezi.
Așa cum spuneam mai sus, să-ți vorbești ca unui bun prieten și să te tratezi cu îngăduință. Când ai un eșec, asta mai lipsește, să te și biciuiești pentru el.
E suficient să înveți ce ai greșit din acel eșec și să treci mai departe. E valabil și când joci tenis de performanță și când divorțezi, după un lung mariaj…
E nevoie (uneori) să tratezi totul ca pe un joc
Când provocarea este extrem de grea, ajută să interpretezi situația ca și cum ar fi un joc. Se numește reinterpretare cognitivă.
Este ceea ce alpinistul Joe Simpson a făcut când a căzut într-o crevasă de pe muntele Siula Grande (Peru) iar partenerul său de ascensiune a tăiat frânghia, crezându-l mort în crevasă, și a plecat mai departe către tabără. Joe Simpson și-a fracturat piciorul în cădere.
Dându-și seama că poate muri în măruntaiele muntelui, și-a interzis să fie deprimat și a mai făcut ceva din care putem învăța toți ceva: a transformat aventura întoarcerii sale la bază într-un joc.
Prima miză a jocului: să iasă din crevasa înaltă cât o clădire de 15 etaje. Nu putea urca, deci a mers orizontal. Surprinzător, după câteva sute metri de mers dureros și chinuit, a dat de lumină. Ieșise. Altă provocare: afară ningea și urmele sale de la urcare erau acoperite de zăpadă, dar nu s-a lăsat.
Următoarea miză a fost să ajungă lângă ghețarul pe care îl vedea, în speranța că va fi reperat de salvatori. A ajuns, după dureri infernale, degerături și delir. Apoi a vrut să ajungă la lacul unde știa că era tabăra.
Trecuseră câteva zile. Poate că tovarășii lui nu mai erau acolo. Dar nu s-a lăsat doborât de deznădejde și a mers. A ajuns, și tovarășii săi era acolo. S-a salvat.
Totul, pentru că a tratat salvarea proprie ca pe un joc cu mize, cu niveluri la care să ajungă. Iată încă ceva din care putem învăța. Dacă nu să ajungem pe culmi, măcar să știm cum să ne salvăm viața.
Foto: 123rf.com
✖
Mulțumim pentru că vrei să fim prieteni!