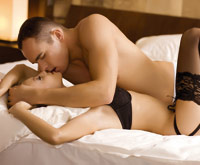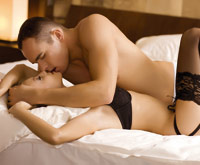 Orgasmul reprezinta culmea placerii sexuale. Dar este, in acelasi timp, si singura conditie de care depinde extazul erotic?
Orgasmul pare sa fi devenit astazi un imperativ. Daca termenul a fost multa vreme alungat din vocabularul nostru din cauza puritanismului si prejudecatilor, el si-a recapatat importanta dupa revolutia sexuala din anii '70. El face astazi subiectul revistelor si al serialelor de succes gen Sex and the City. Cum sa multiplicam orgasmele? Cum sa le facem mai intense?
Raspunsurile se cauta in presa sau apeland la diverse terapii. Totusi, avertizeaza la unison sexologii, este periculos sa facem din el finalitatea unica a actului sexual. Asa cum nu poate exista placere totala in absenta lui, tot astfel, atingerea orgasmului nu garanteaza calitatea absoluta a unei relatii erotice.
Orgasmul nu reprezinta neaparat finalitatea actului erotic
Extazul sexual poate fi mai complex decat culminarea fizica a placerii. El angajeaza cu totul fiinta noastra, cu dimensiunile ei emotionale si imaginative. Maria are 44 de ani si povesteste cum, de-a lungul evolutiei vietii ei sexuale, importanta orgasmului a ajuns sa fie completata de cea a rafinamentului si diversitatii.
"La inceputul vietii mele erotice, o relatie fara orgasm era de neconceput. Eram feminista si consideram dobandirea acestuia ca pe o revendicare politica dupa secole de opresiune a feminitatii. In timp, insa, mi-am format o alta conceptie despre relatiile de cuplu. Astazi, pretuiesc calitatea unui episod sexual in ansamblul lui… Nu ma mai preocupa obsesiv obtinerea orgasmului pe care, ca tot veni vorba, il ating mai usor acum, avand aceasta atitudine relaxata."
Sexologii sustin ca femeile au, de altfel, o viziune mai complexa asupra placerii erotice decat barbatii. Ele o valorizeaza in mai multe feluri, punand accent si pe afectiune si senzualitate, dincolo de satisfactia sexuala.
Andreea I., o femeie splendida de 36 de ani, marturiseste: "sa faci dragoste este mai degraba senzual decat se­xual. Nu reactionam niciodata la fel, nici fizic, nici emotional. Am avut orgasme foarte violente, dar doar pe plan fizic, si momente de pura senzualitate, fara nici o nici o implicatie fizica, dar care m-au bulversat." Extazul erotic presupune abandon, trairi sufletesti puternice, capacitatea de a te lasa prada fantasmelor si simturilor. El inseamna un schimb intens intre doua persoane, o alchimie prin care orice gest sau cuvant capata o greutate si o semnificatie extrem de personala si de erotica.
"Atunci cand iubitul meu ma mangaie pe corp, povesteste Ana, in varsta de 37 de ani, pot avea senzatii mai pu­ternice chiar decat cele ale unui orgasm ge­nital. Pot avea trairi profunde cu sau fara orgasm. Important pentru mine este sa ma simt atinsa la nivelul cel mai intim."
Faci dragoste si cu mintea
Creierul, spun sexologii, este organul nostru sexual principal. Fara interventia emotiilor si gandurilor noastre, trairea fizica este condamnata sa ramana incatusata in li­mite foarte stranse. Extazul erotic presupune un climat aparte care sa includa dorinta, respectul, valorizarile fiecaruia dintre parteneri si increderea unul in celalalt. O alta femeie, de 33 de ani, spune: "trebuie sa ma simt iubita atunci cand fac dragoste, fie doar in acel moment. Nu pot simti placerea autentica daca nu sunt indragostita de corpul, de gesturile si de privirea partenerului meu."
Sexologii sustin ca pasiunea, insotita de un imaginar pe masura si de o afectivitate pu­ternica pot transporta experienta placerii erotice intr-o alta dimensiune. Pe de o parte, ne fac plutim intr-o baie de endorfine, substante euforizante si, pe de alta, ne ofera sentimentul comuniunii depline la nivel psihologic. Ioana I. a asteptat pana la varsta de 35 de ani pentru a cunoaste placerea erotica deplina. Acum, dupa patru ani intr-o relatie fericita, afirma: "am avut parte de satisfactie sexuala pe parcursul relatiilor mele, dar nu am banuit vreodata ca voi avea parte de emotii asa de puternice.
Editare de Irina-Gabriela Buda
Foto: shutterstock.com
Citeste continuarea in revista Psychologies editia lunii mai.
✖
Mulțumim pentru că vrei să fim prieteni!