4 tipuri de sprâncene șic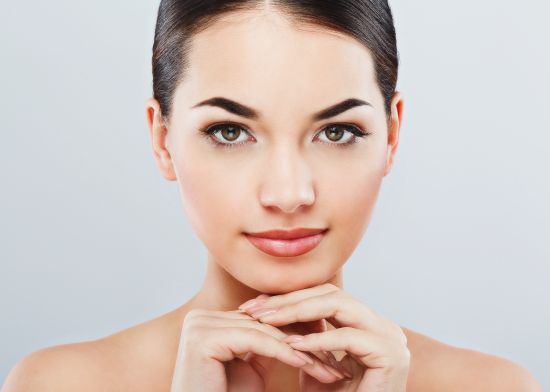 Este timpul să-ți reinventezi sprâncenele! În funcție de stilul personal și de felul în care arată sprâncenele tale naturale, alege unul dintre cele patru tipuri de sprâncene propuse de Mirela Dumitru, National Brow Artist Benefit România, în cadrul Sephora România.
Pregătirea pentru o formă nouă
Dacă vrem să ne schimbăm forma sprâncenelor, primul pas constă în aducerea lor la forma naturală, iar pentru asta lăsăm să crească firele de păr din apropierea sprâncenelor.
Totuși, pe parcursul schimbării nu trebuie să avem un aspect neîngrijit; de aceea, pensăm doar firele de păr care sunt evident amplasate în locul în care pot fi smulse și nu strică forma.
În ceea ce privește metodele tradiționale, precum uleiul de ricin ș.a., acestea pot ajuta la îngroșarea firului de păr, dar nu pot face minuni acolo unde rădăcina este inexistentă.
Citește și:
Care este rutina de îngrijire și machiaj a unui beauty editor
Ce operații estetice să ne facem pe măsură ce înaintăm în vârstă
Sprâncenele sunt "rama" feței și este foarte important să le acordăm atenția cuvenită, conturându-le în funcție de momentul zilei.
Nuanța sprâncenelor trebuie să fie cât mai naturală, în armonie cu cea a părului, iar textura produsului folosit o alegem în funcție de efectul dorit și de timpul disponibil pe care îl avem pentru machiaj.
Sprâncenele schimbă total fizionomia feței, sunt principala atracție! Dacă forma lor este corectă, machiajul devine un simplu detaliu.
Universale & șic
Inspirate de trend-urile globale, purtate de celebrități internaționale, aceste stiluri de sprâncene sunt foarte populare în social media, printre vloggeri, bloggeri, influenceri și se potrivesc oricărei forme a feței, în orice moment al zilei.
Feathered Brow
Cum arată. Acest stil inedit și actual urmărește linia naturală a sprâncenei. Este evidențiat de textura accentuată, iar stilizarea boemă prin pieptănarea firelor în sus conferă efectul de ridicare a privirii.
Cum se obține. Chiar foarte ușor! Se pensează în continuare pe forma naturală a sprâncenelor, se limitează tunderea firelor, iar perierea în sus va ajuta foarte mult; la fel, și conturarea cu produsele potrivite.
Ce greșeli să evităm. Tunderea excesivă, care îngreunează rezultatul final. O altă eroare de stilizare este evidențierea unghiurilor și colțurilor sprâncenelor, care trebuie să arate cât mai boem.
Machiajul corect. Cel mai ușor putem machia acest stil cu un creion cu vârf precis, cu care să trasăm linii ce imită firele de păr. Pentru un efect de dimensiune, alege două nuanțe: cea potrivită și una cu două tonuri mai închisă. Pentru pasul final, este ideal un gel transparent de fixare, ce asigură rezistența feathered brow look pe parcursul întregii zile.
Bold and Angular Brow
Cum arată. Este un stil curajos, cu sprâncene dese și arcuite. Conferă efect de lifting instant, iar arcul sprâncenei este evidențiat ușor de sprâncenele pline și dese. Este unul dintre cele mai populare stiluri, mai ales în social media.
Cum se obține. Se obține prin definirea unghiurilor și accentuarea arcadei, bineînțeles, în funcție de forma ochiului.
Ce greșeli să evităm. Pentru a obține un rezultat bold and angular, în timpul pensării trebuie evitate unghiurile rotunjite, iar baza sprâncenelor nu trebuie să fie dreaptă.
Machiajul corect. La bold and angular cel mai util este fardul pentru sprâncene. Dacă kit-ul conține și ceară, începe conturarea prin definirea sprâncenelor cu ajutorul ei, apoi aplică fardul, pentru a umple golurile sprâncenelor. Efectul de lifting și luminozitate este obținut cu ajutorul unui creion iluminator.
Natural Brow
Cum arată. Acest stil urmărește linii curate, naturale, fluide de-a lungul sprâncenelor, colțurile fiind rotunjite și neuniformizate. Natural brow definește un stil delicat și îngrijit.
Cum se obține. Prin păstrarea formei naturale, în care se evită colțurile bine definite și arcurile pronunțate. Este indicată pensarea marginilor pentru estomparea unghiurilor drepte.
Ce greșeli să evităm. Pensatul și definitul excesiv, pigmentarea mult prea intensă – nuanța sprâncenelor se alege în funcție de cea a părului, cât mai naturală.
Machiajul corect. Creionul este ideal pentru conturarea sprâncenelor naturale, trasăm linii armonioase de-a lungul sprâncenelor, lăsând marginiile rotunjite și neuniformizate. Pentru a completa look-ul, aplicăm peste creion un gel pentru volum.
Straight Brow
Cum arată. Acest stil definește o formă liniară a sprâncenelor, în care se accentuează baza, creând un aspect delicat, tineresc, de sprâncene straight.
Cum se obține. Evitând pensarea în zona arcului sprâncenelor și în partea de deasupra a capătului interior.
Ce greșeli să evităm. Trebuie evitată arcuirea sprâncenelor și îndreptarea lor în partea superioară.
Machiajul corect. Gelul-cremă intens pigmentat este ideal în machierea acestui stil de sprâncene, deoarece permite modificarea formei fără a fi evidentă conturarea pe piele. Pentru extravolum și definire, aplică la final un gel cu o tonalitate opusă față de cea utilizată.
Foto: Shutterstock
✖
Mulțumim pentru că vrei să fim prieteni!