Luxul ca rasfat al corpului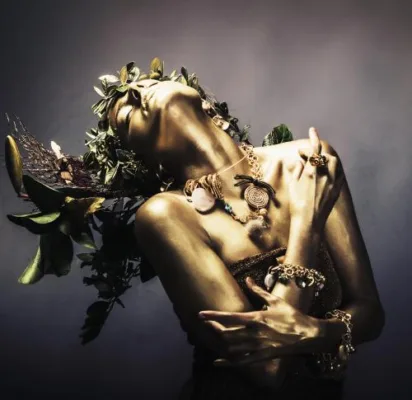 Daca spui "lux", te gandesti automat la spa-uri de lux. Acele temple in care te simti ca o zeitate, locuri facute sa te surprinda prin extravaganta. Dar o extravaganta fara vinovatie. Cateva repere de la Oana Manole, director spa.
CELE MAI LUXOASE INGREDIENTE ALE TRATAMENTELOR SPA
In capul listei se afla diamantele si caviarul: Ritz Carlton New York include in meniu The White Illuminating Caviar Treatment la pretul de $1.000, in timp ce un masaj de echilibrare a chakrelor, cu diamante, costa tot atat, la Spa Martier. Acum cativa ani, Serena Williams a tinut titlurile tabloidelor cu o celebra baie Evian ($5.000), iar Kim Kardashian a popularizat The Vampire Facial, in care ingredientul principal este propriul sange… centrifugat.
Dar, in realitate, ceea ce face un ingredient spa cu adevarat important este raritatea sa si efectul, la mare pret fiind neem-ul, supranumit si "farmacie", cu rezultate in multiple arii. Linia ayurvedica de lux SUNDARI se bazeaza exact pe aceasta idee a valorificarii extractelor din plante rare si a uleiurilor esentiale, in concentratii ridicate, utilizand neem, manuka, loquat, gotu-kola, boswellia, lotus sacru.
CELE MAI LUXOASE SPA-URI DIN LUME?
Preferatul meu este The Spa at the Dorchester, cu o colectie de terapii spectaculoase, in care nu s-au ferit sa mixeze produse din diferite linii ( Carol Joy, Kerstin Florian, Shiseido si Aromatherapy Associates). Un alt spa minunat, unde am avut parte de o terapie ayurvedica fantastica, este cel din Peninsula Hong Kong.
Un spa spectaculos este Amangiri, in desertul Utah, reflectand principiile si traditiile de vindecare Navajo, in aceeasi linie de lux surprinzator intr-o zona desertica fiind si Six Senses, in Iordania. Trebuie sa recunosc ca am o pasiune pentru spa-urile care vin cu ceva nou, in care vezi ca cineva a creat, a interpretat, a urmat un fir narativ si a adus atat scenografia, cat si specificitati indigene sub acelasi acoperis. Un alt spa de al carui design sunt indragostita este Viceroy Miami, creat de Philippe Starck, cu o zona de piscina cel putin surprinzatoare.
O EXPERIENTA SPA DE EXCEPTIE?
Ah, e… alinierea planetelor! In primul rand, terapeutii sa cunoasca nu doar protocoalele de tratament, dar si filozofia pe care se bazeaza; apoi intelegerea profilului psihologic al oaspetelui, astfel incat sa i se ofere exact terapia de care are nevoie; tratamentele vor include detalii care fac diferenta (detalii-semnatura, cum ar fi un pocal cu o bautura detox inainte de tratament sau un smoothie cu ingrediente similare celor din terapia proaspat facuta); atmosfera din cabinet este importanta, aerisita, cu un parfum suav, lumanari, muzica potrivita; nu in ultimul rand, produsele folosite sunt de calitate, potrivite cu filozofia spa-ului.
EXISTA SI LA NOI SPA PREMIUM?
Desigur! In Sibiu, Oradea, Brasov, Bucuresti. Desi inca vorbim de educatia consumatorului roman, deja acest consumator s-a conturat si solicita atat partea de design, cat si partea de serviciu clienti. Tratamentele includ complexe ritualuri, cum ar fi cele ayurvedice, terapii coregrafiate la patru maini, o gama larga de masaje, mergand de la cele terapeutice, la masaje cu pietre calde sau la cele inspirate din diverse culturi (Shiatsu, Thai, Balinez, Abhyanga), terapii faciale si corporale, tratamente de hidroterapie sau ritualuri create strict pentru barbati, cum sunt cele din gama australiana VitaMan.
CEZAR DUMITRU (IMPERATORTRAVEL.RO) POVESTESTE UN BASM (TURISTIC) DESPRE LUX
De ratacesti prin Thailanda… draga calatorule, ia-o serpuit, pe o strada laterala care iese din Sukhumvit, coloana vertebrala a cartierului, iesi dintre zgarie nori… Oasis Spa e ascuns ici si colo, in oras, ca o surpriza. E o oaza de liniste intr-un oras frenetic. Bangkok e un desert urban, Oasis e oaza. Un gard inalt si tufe de bambus te feresc de ochi straini. Nu mai auzi nimic, esti deja in alta lume.
Un iaz asiatic e pragul spre dincolo, e tranzitia de la o lume agitata, la o lume zen. Spa-ul are arhitecura Lanna – adica ai aterizat direct in istoria Thailandei, regatul care a dominat actuala Thailanda de Nord si care a lasat niste urme distincte in cultura, arhitectura si gastronomie…
Ingredientele folosite pentru uleiurile ce-ti vor curge pe corp sunt aduse din satele de langa Chiang Mai, capitala de Nord. Tranzitia de la agitatie la liniste continua si odata ajuns la receptie. Te descalti inainte de a intra si esti intampinat cu un ceai rece de ghimbir, foarte tare. Ai priceput: rolul acestuia este sa iti trezeasca papilele gustative.
Apoi incepe narcoza. Foarte putine impachetari, alintaturi, masaje ce dureaza doar o ora… Gazdele mele imi recomanda proceduri de la o ora si jumatate in sus. Una dintre cele mai populare optiuni este "Queen Oasis", o procedura care dureaza doua ore si are rolul de relaxare dupa o zi tensionata.
Pretul unei astfel de proceduri este de 3.900 baht (91 euro) si aduce laolalta aromaterapia cu masajul traditional thailandez, presopunctura punctelor energetice, dar si a celor stresate, de pe tot corpul. Nici nu stiai ce puncte stresate ai pana ai ajuns aici, crede-ma! E ceva egal cu o sesiune de yoga fara efort. Gazda imi spune ca este Thai stress management procedure. Exista si o procedura intitulata King of Oasis, dar este gandita pentru barbati.
Daca esti genul business,  grabit si pragmatic, te trimit la Sofitel So Bangkok, unul dintre hotelurile de lux ale capitalei thailandeze. Gata cu poezia! Sofitel So ofera una dintre cele mai interesante privelisti dintr-un Bangkok aglomerat de cladiri inalte, o panorama de tip Central Park, datorata spatiului deschis din parc. Dragii mei, aici aveti experiente multisenzoriale si chiar extrasenzoriale, jur!
Cele 5 elemente primordiale – pamantul, apa, focul, metalul si lemnul – sunt tema alintului. Padurea legendara thailandeza Hymapan e decorul tau, depasita doar de panorama parcului si a orasului. Mda, un fel de rasfat al privirii. Sa-ti descriu? Suna ciudat, dar se simte asa de bine!
Pamantul: niste saculeti cu pamant cu care sunt masate mainile; apa este reprezentata de uleiurile de aromaterapie; focul – de prosoapele incinse; metalul – de niste bile metalice pentru activarea simtului auzului, iar lemnul – de un ciocanas folosit pentru stimularea punctelor energetice (procedura poarta numele de Serenity of Five Elements, dureaza doua ore si costa, de asemenea, 3.900 baht sau 91 euro, un fleac).
Masajul propriu-zis, cu prosoape calde imbibate cu ceaiuri, adoarme incet toate simturile. Apoi, cu un ciocan de lemn, maseuza loveste anumite meridiane ale corpului pentru a elibera "energia blocata". La final, te simti ca si cum ai fi dormit zece ore undeva, pe un tapsan de padure tropicala…
✖
Mulțumim pentru că vrei să fim prieteni!
Iuliana Alexa
Iuliana Alexa a fost redactorul-sef al revistei Psychologies de la aparitia primei editii a revistei până în anul 2019. Iuliana a absolvit Facultatea de Litere si este coach.