Citește măcar o pagină pe zi!

www.shutterstock.com
Obișnuiam să citesc mult. Citeam carte după carte, iar în pauzele dintre cărţi citeam alte cărţi. Prietenii mă întrebau cum reușesc, eu mă plângeam că nu citesc cât aș vrea. Teancurile de cărţi care‑și așteptau rândul creșteau în loc să scadă. Nu știu cum făceam, dar găseam întotdeauna timp pentru citit, pentru povești.
Anii au trecut, priorităţile s‑au schimbat, cărţile citite s‑au redus ca număr. Dacă mi‑ar fi spus cineva acum câţiva ani că voi avea zile cu nici măcar o pagină citită, aș fi râs. Cum, ziceam, pentru citit se găsește timp! Ba chiar veneam cu exemple, citești înainte de culcare, în drum spre serviciu, la coadă la poștă, în pauza de masă, cât aștepţi să se spele rufele, în cadă. Și nu erau exemple din auzite, ci din practică, așa reușeam eu să citesc mult, mult și foarte mult. Am fost invidiată pentru cărţile pe care mă lăudam că le‑am citit. Acum o invidiez pe fata de atunci, pentru ușurinţa cu care găsea timp pentru ceea ce‑i plăcea.
Citeşte articolul integral în cadrul ediţiei de septembrie 2021 a Revistei PSYCHOLOGIES.
✖
Mulțumim pentru că vrei să fim prieteni!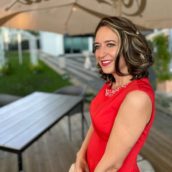 Andreea Ban
Andreea Ban este co-fondator The Club of Serial Readers.