5 zile de Bookfest – 5 zile de cultura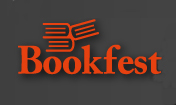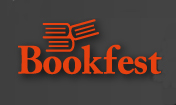 Iubitorii de carte au ocazia si in acest an sa ia parte la o serie de manifestari culturale in cadrul Salonului de carte Bookfest. Aflat la cea de-a V-a editie, Salonul international de carte se desfasoara intre 9 si 13 iunie 2010 la Complexul Expozitional ROMEXPO din Bucuresti si este organizat de Asociatia Editorilor din Romania (AER), sub egida Federatiei Editorilor din Romania.
Programul "Spania, tara invitata", desfasurat in Pavilionul 13 va cuprinde mese rotunde la care vor participa romancieri, dramaturgi sau traducatori spanioli, alaturi de omologii lor romani. Pavilionul 16 va gazdui discutii pe subiecte actuale din industria cartii si a culturii, in general. Astfel, in ciclul de dezbateri "Cu cartile pe masa" si in "Atelierele Bookfest" se vor reuni specialisti din toate zonele culturii scrise romanesti: autori, editori, traducatori, distribuitori, tipografi, bibliotecari, agenti literari, critici, animatori si jurnalisti in domeniul cultural, precum si alti actori cu aport important in universul cartii si al lecturii.
Salonul International al Cartii Bookfest, editia a V-a, se doreste a fi unul interactiv si foarte animat. Cultura se manifesta in diverse forme la Bookfest, de la mese rotunde, la concerte si recitaluri povesti si basme spaniole interpretate interactiv pentru copii de actorul Marian Ralea – joi si vineri, de la ora 11:00, pe scena Pavilionului 13. In acest an, Bookfest le ofera vizitatorilor ocazia de a descoperi mai bine Spania.
José Luis Mont³n – chitara si Odei Lisazo – percutie, doi dintre membri ai grupului Suite Hispania, ofera un recital de flamenco miercuri, de la 18:30, pe scena Pavilionului 13. O prima demonstratie de virtuozitate instrumentala pe teme clasice de flamenco pur, cu insertii de fusion, care vor fi amplificate de intregul grup Suite Hispania pe scena salii Toma Caragiu a Teatrului Bulandra, sambata, 12 iunie, de la ora 20:00. Sub bagheta lui Ignacio Prego – conducerea muzicala si pian, alaturi de cei doi vor mai evolua Israel Lozano – tenor, Anna Menéndez – dans, Josetxo Obreg³n – violoncel. In repertoriul spectacolului Lorca si lumea sa se regasesc trasaturi ale zéjeles (poeme cantate arabo-spaniole) din Al-ndalus, lirica stravechii Persia, povestile din Evul Mediu si influentele evreiesti, bizantine si tiganesti care s-au intrepatruns cu versul andaluz si acel cante jondo al genului flamenco, precum si cantecele populare ale compozitorilor clasici ca Manuel de Falla, prieten si colaborator al lui Federico Garcia Lorca. Programul cuprinde si piese pentru violoncel de Cassado si Granados inspirate din melodii tipic spaniole.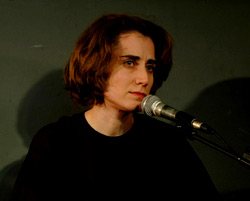 Ada Milea este unul dintre artistii care vor incanta publicul pe scena din Pavilionul 13, Joi, 10 iunie, intre orele 18.30 si 19.30, in cadrul Complexului Expozitional Romexpo. Concertul "Quijote" completeaza ritmic programul Spania, tara invitata. "Don Quijote-le Adei Milea transcende genurile si anuleaza prejudecatile", spune Mircea Mihaies. Tot el considera ca umorul debordant, ironia tandra, cinismul aproape calin se ingemaneaza in unul dintre cele mai fericite experimente culturale romanesti. Alaturi de Bogdan Burlacianu, alias Sancho la chitara electrica, de Adrian Cristescu, tot Sancho la pian si de Ada Milea, in rolul lui Quijote, opera lui Cervantes capata dimensiuni armonice, urcand intr-o simplitate a poeziei carnoase. 
Vineri, 11 iunie, intre orele 20.00 si 21.00 este randul lui Ioan Gyuri Pascu & The Blue Workers sa isi desfete audienta prin compozitii muzicale inteligente si joviale, care mizeaza pe subintelesuri contemporane. Ioan Gyuri Pascu nu rateaza niciun registru muzical, provocandu-si publicul prin versuri pline de atitudine si umor. Impreuna cu The Blue Workers, adica Cristi Iorga – tobe, Vlady Cnejevici – claviaturi, Teo Boar – chitara solo si Marian Mihailescu – chitara bass, Pascu intreprinde o calatorie poetica si muzicala incitanta.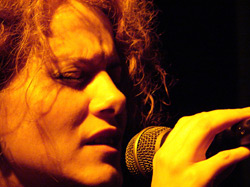 Maria Raducanu vine la Bookfest impreuna cu invitatii ei: Krister Jonsson – chitara electrica, Toma Dimitriu – pian electric si Pedro Negrescu – contrabas. Concertul multicolor, cu parfum iberic, are loc sambata, 12 iunie, intre orele 18.00 si 19.00. Alaturi de piese spaniole, Maria Raducanu va performa si piese jazz, bossa-nova, tangouri si cateva melodii romanesti interbelice. Maria se afla deja in al zecelea an de cariera muzicala, cu noua albume la activ, in fiecare dorind sa se apropie de un alt universul sonor si emotional, mereu specific ei si considerand ca "exprima contemporan esente vechi".
–  Vizitatorii au prilejul de a lua autografe de la scriitorii preferati in cadrul celor peste 250 lansari de carte, reviste, cd-uri, audio-book-uri si 12 noi colectii. Scriitorii din Spania, tara invitata la Bookfest, reprezentantii autoritatilor, specialistii, breasla culturii scrise si jurnalistii se vor intalni in 20 dezbateri, mese rotunde si ateliere, pe teme ale industriei editoriale si ale promovarii literaturii.
–  Vizitatorii pot participa activ la incurajarea accesului la cultura prin donarea unor carti in cadrul proiectului "Cosul Salonului". Cartile astfel adunate vor fi distribuite unor centre de plasament din judetul Ilfov si unor comunitati romanesti din Serbia si Bulgaria. Distributia lor va fi asigurata de Biblioteca "Ion Creanga" si de studentii Facultatii de Filosofie a Universitatii Bucuresti.
–  O alta modalitate prin care invitatii salonului isi pot manifesta solidaritatea cu universul literar, intr-un context economic destul de dificil, este campania de semnaturi pentru supravietuirea cartii si a lecturii intitulata "Liniste, vorbesc cartile!". Fiecare dintre noi poate semna acest apel si poate transmite mesajul sau scriindu-l in cartea care insoteste campania, la punctele de informare si in spatiile de evenimente din cadrul Bookfest.
Salonul de carte a pregatit, anul acesta, o serie de evenimente destinate copiilor in "Clubul Soriceilor de biblioteca", desfasurat sub egida Consiliului International al Cartii pentru copii si tineret (IBBY), in pavilionul 17. In acest spatiu de lectura, joc si creativitate copiii vor putea citi in biblioteca si pe scena, vor participa la ateliere de desen si de creativitate, vor asista la piese de teatru pentru copii, vor lua lectii de circulatie rutiera si se vor bucura de expozitii de ilustratie si fotografie si jocuri educative pe calculator.
O serie de concursuri le sunt destinate, ei putand sa isi dovedeasca maiestria in creatie literara si dezlegari de integrame precum si in probe de indemanare artistica. Momentele artistice si de divertisment vor fi asigurate zilnic de actori si instructori ai "Best Party Entertainment" si ai clubului "Zuzzy". Cei mici vor fi insotiti in aceasta incursiune culturala de numerosi artisti, printre care: Dan Puric, Alexandrina Halic, Iurie Darie, Anca Pandrea, Valentin Tanase, Gabriel Coveseanu; scriitori: Silvia Kerim, Alina Miron, Alina Darian, Crina Decuseara Bocsan, George Zarafu, Anastasia Popa, Lidia si Mircea Novac, Passionaria Stoicescu, alaturi de ilustratori, bibliotecari, jurnalisti si cadre didactice.
Bookfest 2010 se desfasoara sub patronajul institutional romanesc al Ministerului Culturii si Patrimoniului National, Ministerului Afacerilor Externe, Primariei Municipiului Bucuresti, in colaborare cu Ministerul Culturii si Federatia Editorilor din Spania si cu sprijinul Institutului Cervantes si al Ambasadei Spaniei la Bucuresti, al Primariei Sectorului 1.
Cu concursul Consiliului National al Audiovizualului, co-producator al Bookfest 2010 este TVR Cultural, principalii parteneri media sunt: Romania Libera, Europa FM, Jurnalul National, iar colaboratorii media sunt Zoom TV, 24Fun, Agentia de Carte. Printre sponsori se numara Avon, Lavazza, Floraria Olandeza, Cumpana, Syscom 18, INES IPTV si RPG Security. Banca Romaneasca este partener.
Evenimentul se bucura de sustinerea revistelor: Observatorul Cultural, Revista 22, Romania Literara, The Diplomat, Psychologies, Elle, Femeia de azi, Cariere, Zile si Nopti, Ziarul National, Ring si a siteurilor: Bucurestii Vechi si Noi, 121.ro, Stil Feminin, Amelie, Avantaje, Clopotel.ro, Referat.ro, Copilul.ro.
Bookfest 2010 se deschide zilnic la ora 10:00 si se inchide miercuri 9, joi 10 si sambata 12 iunie la ora 20:00. Vineri 11 iunie orarul se prelungeste pana la 22:00, iar duminica 13 iunie Salonul de carte isi inchide portile la ora 18:00. Bookfest are loc in pavilioanele 13, 14, 15, 16 si 17 ale Romexpo. Accesul vizitatorilor este liber.
✖
Mulțumim pentru că vrei să fim prieteni!