Cadouri cosmetice pentru luna decembrie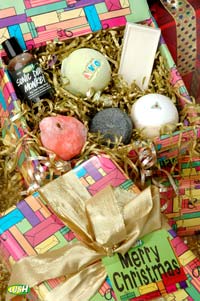 Ingrijire totala
Marca Dorin Negrau

Produsele din gama Clona au la baza formule exceptionale, nonalergenice, care ofera mai mult decat un efect cosmetic. Sunt dermatocosmetice destinate atat femeilor, cat si barbatilor.

Crema anticelulita: 74 lei (in farmaciile Dona si Farmadon).

Merry Christmas
Le daruieste prietenilor tai cei mai buni o saptamana de lux absolut, sapte produse Lush fabuloase:
Contine:
baton de masaj Merry Christmas
spumant de baie The Comforter
crema de baie de lux Ceridwen's Cauldron
sapun Angel's Delight Moon
parfum solid Honey I Washed The Kids
sare de baie Sex Bomb
crema de maini Helping Hands
Pret: 498 RON.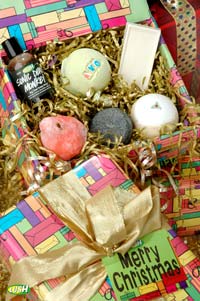 ✖
Mulțumim pentru că vrei să fim prieteni!