Cafeaua, unul dintre cele mai studiate produse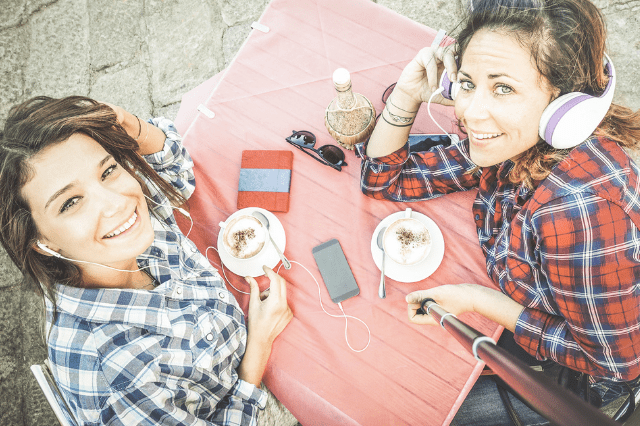 Știați că mirosul cafelei se află printre primele zece cel mai ușor de recunoscut sau 70%-75% din consumul ocazional de cafea se întamplă acasă, cafeaua fiind băutura principală pentru mai mult de jumătate din ocaziile de dimineață?
Cafeaua oferă un amestec complex de diferite arome, care produc împreună o gamă de experiențe senzoriale. Atunci când consumăm cafea, experiența senzorială completă se întinde pe întreaga perioadă a preparării până la consum. Poate începe cu aroma cafelei resimțită la deschiderea recipientului, la sugestiile vizuale observate atunci când preparăm cafeaua, inclusiv culoarea cafelei și prezența cremei sau a spumei cafelei.
Aroma cafelei provine din diferiți compuși volatili produși prin prăjirea cafelei. Uleiul din cafea, care reprezintă aproape 10% din boabele prăjite de cafea, generează mare parte din savoarea sa. Prăjirea declanșează o serie de procese în boabe, generând dezvoltarea compușilor volatili care contribuie la profilul aromatic.
Aspectul vizual al cafelei și modul în care este prezentată poate juca de asemenea un rol important în experiența multi-senzorială și poate chiar avea un impact asupra gustului perceput al cafelei. Cercetările au sugerat că culoarea ceștii în care se servește poate avea un impact asupra percepției de gust al ceștii de cafea. De exemplu, într-un studiu a fost arătată o cană albă pentru a spori intensitatea cafelei și a fost descrisă ca mai puțin dulce comparativ cu cea servită într-o cană transparentă sau albastră1.
Un alt studiu privind arta preparării latte a sugerat că o formă dreptunghiulară, comparativ cu o formă mai rotundă, influențează așteptările oamenilor cu privire la preferință, gustul amar și calitatea băuturii2. Subțierea consistenței cafelei a fost de asemenea asociată unei arome și savori mai slabe a cafelei3.
Cafeaua este unul dintre produsele cele mai studiate din lume, fiind subiectul a mii de studii științifice, la fel ca și cafeina. Un lucru este clar și anume că un consum moderat este benefic.
Cafeina este un compus activ farmacologic din cafea și un stimulent ușor al sistemului central nervos4,5. Cafeina se regăsește în aproape 60 de specii de plante inclusiv cacao, nucile de kola, frunzele de ceai și boabele de cafea fiind cele mai cunoscute5.
Mai multe informații despre cafea regăsiți și pe site-ul Asociației Române a Cafelei: http://www.desprecafea.info/.
Pentru a vă alătura comunității iubitorilor de cafea, urmăriți paginile de Social Media: https://www.facebook.com/desprecafea.info/ și https://www.instagram.com/desprecafea/.
Despre Asociaţia Română a Cafelei (ARC)
Înfiinţată în martie 2001, Asociaţia Română a Cafelei (ARC) promovează interesele comerciale şi economice ale industriei cafelei. Asociaţia Română a Cafelei sprijină crearea unei pieţe a cafelei competitive şi transparente, astfel încât consumatorii români să beneficieze de o cafea de cea mai bună calitate, la cele mai bune preţuri. ARC este deschisă tuturor societăţilor comerciale active din industria cafelei din România. Membrii ARC sunt: Strauss România (www.strauss-group.com), Nestlé România SRL (www.nestle.ro), Jacobs Douwe Egberts (www.jacobsdouweegberts.com) și Tchibo România (www.tchibo.ro).
Referinţe:
Steinhart H. et al. (2012) Flavour Perception of White Coffee Beverages- Influence of milk processing. ASIC Proceedings of 22nd International Coffee Conference on Coffee Science – Coffee and Aroma Chemistry. Available at: http://www.asic-cafe.org/proceedings/3591/toc/25/conf
Van Doorn, G. et al. (2015) Latté art influences both the expected and rated value of milk-based coffee drinks. Journal of Sensory Studies, 30(4):305–315.
Van Doorn G.H., Wuillemin D. and Spence C. (2014) Does the colour of the mug influence the taste of the coffee? Flavour, 3:10, DOI: 10.1186/2044-7248-3-10.
de Mejia E.G and Ramirez-Mares M.V (2014) Impact of caffeine and coffee on our health. Trends Endocrinol Metab, 25(10):489-92.
Noguchi K. et al (2015) Effect of caffeine contained in a cup of coffee on microvascular function in healthy subjects. J Pharmacol Sci, 127(2):217-22.
✖
Mulțumim pentru că vrei să fim prieteni!