De ce piratează oamenii la scară atât de mare?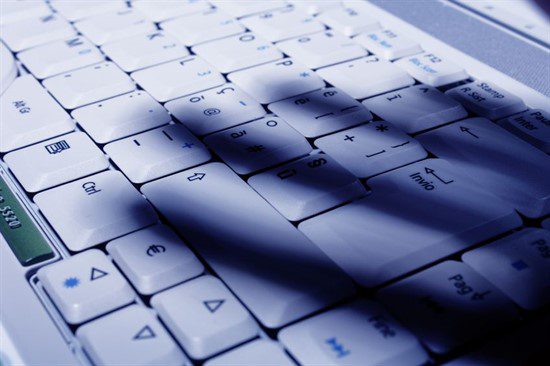 A pirata un soft ține, cel mai probabil, de conduita de risc. Sunt structuri de personalitate mai "risk averse"  sau mai "risk prone".  Vedem asta la oamenii din jur: unii sunt mai deschişi experienţelor noi şi riscante, alţii preferă o zonă de confort, rutina, lucrurile cunoscute.
Unele persoane riscă mai mult decât altele şi la acest capitol… cibernetic, știind că se expun la diverse chestii neplăcute, cum ar fi viruși, incompatibilitate, etc.
Riscul e cu atât mai greu de perceput, cu cât avem parte de un bun abstract, nematerial. Știm că riscăm dacă furăm un lucru concret, o bijuterie, un pix sau altceva material.
Dar nu suntem atât de conștienți de riscuri sau chiar de ce facem atunci când ne ocupăm de lucruri abstracte, moderne (de la softuri la riscantele produse financiare care au dus la criza din 2008 – derivatele financiare, foarte greu de înțeles, tocmai pentru că sunt niște concepte abstracte).
Pirateria ne dă senzația accesibilității și abundenței. Dar ceea ce nu conștientizează cei care o practică e că ea este, pur și simplu, un furt. Cu toate consecințele de rigoare.
Pirateria e ceva frecvent, dar destul de periculos
Pirateria conținutului e una din cele mai frecvente practici. De ce să închiriezi un film de la Netflix dacă îl găsești la liber pe un site de filme piratate? Chiar dacă nu e la calitatea maximă, asta rareori deranjează.
Trăim o epocă în care muzicieni, producători de filme, scriitori și orice alt tip de producători de conținut încearcă din greu să-și adapteze modelele de business la fenomentul exploziv al pirateriei.
Muzicienii nu mai vând muzica pe care o produc, ei cel mult câștigă din concerte. Chris Andreson, autorul cărții "Free – The Future of a Radical Price", spune că pirateria schimbă deja economii și industrii.
Oamenii nu mai platesc pentru știri, pentru jurnalism și ziare, pentru că știrile nu mai sunt o marfă, ele sunt la liber peste tot.
Dar nu toată lumea poate să se adapteze conceptului de FREE și pirateriei la scară largă. Industria de divertisment (muzică, filme) suferă.
Dan Alexa este inginer IT. L-am întrebat câte ceva despre pirateria digitală:
De ce se piratează soft la scară largă?
Pretul software-ului e perceput ca fiind ridicat, în special în țări mai sărace.
Dar nu e singurul motiv: unii oameni instalează soft-uri piratate din comoditate (le primesc de la prieteni pe stick-uri USB sau sunt la distanță de câteva click-uri pe vreo rețea de file-sharing, de exemplu), alții vor pur și simplu să încerce programul respectiv, să vadă dacă e cu adevarat ceea ce le trebuie (versiunea demo lipsește sau are caracteristici care lipsesc în forma finală și atunci oamenii rulează versiunea piratată).
Ori, pur și simplu, ei nu sunt conștienți de pericolele legale și tehnice la care se supun, deoarece trăiesc în țări unde pirateria în masă e tolerată de autorități (Rusia, de pildă) sau statul nu are mijloacele necesare pentru a controla ilegalitatea.
De asemenea, mai contează și așteptările utilizatorului obișnuit în materie de suport tehnic (dacă un japonez nu e sigur că va avea suport în japoneză pentru software-ul legal pe care-l cumpără, atunci probabil va instala versiunea ilegală).
Piraterie există peste tot, inclusiv în SUA. Ceea ce diferențiază SUA de celelalte state e faptul că America e cel mai mare dezvoltator de software și în timp companiile mari au reușit să impună controale mai stricte decât în restul statelor, precum și o legislație mult mai dură.
La ora actuală softul nu costă mii de dolari, nici chiar sute de dolari și în multe cazuri nici chiar zeci de dolari.
Mulți producători de software oferă la ora actuală posibilitatea achiziționării soft-ului prin intermediul unor abonamente anuale sau chiar lunare ce pot începe de la câțiva dolari pe lună.
Vorbim de un cost marginal când ne gândim la ce fel de riscuri se expun utilizatorii atunci când folosesc software piratat – furturi de date personale și șantaj, furturi de informații bancare, fraude, etc.
Utilizatorii din țări bogate dar și din țări mult mai sărace au realizat aceste riscuri și pirateria s-a redus mult peste tot.
Care e pericolul cel mai mare atunci când piratezi un soft ?
Cel mai mare pericol este legat de siguranța personală și a informațiilor personale.
Nu mai vorbim de vremuri în care hackerii erau văzuți ca un fel de Robin Hood moderni ce crack-uiau software-uri pe care le puneau online, ci de vremuri în care hackerii se folosesc de software-uri pe care le modifică și le pun pe torrents pentru a fi instalate pe calculatoare ce apoi pot fi exploatate de către aceștia.
Vorbim de situații grave, precum furturi de date personale – conturi de Facebook, conturi de mail, fișiere de pe hard-disk – sau furturi de date financiare – conturi bancare, conturi de card, fișiere confidențiale – pe care apoi hackerii le folosesc pentru a obține diverse beneficii, fie revânzând pe dark web datele personale fie pentru a șantaja direct utilizatorii de soft piratat cu conținut sustras de pe calculatoarele acestora, conținut pe care utilizatorii nu ar dori să fie făcut public (mail-uri intime, poze compromițătoare etc).
Morala? Un soft cumpărat de la licențiator e cel mai recomandat.
Foto: 123rf.com
✖
Mulțumim pentru că vrei să fim prieteni!