Deschidere "regală" la TIFF 2017 cu "Regele Belgiei" și vocile misterioase ale Bulgariei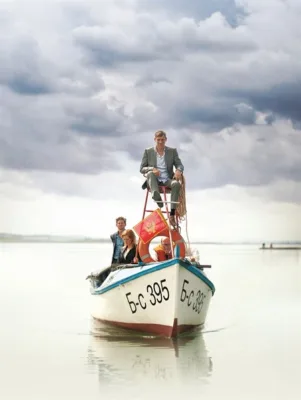 Regele Belgiei/ King of the Belgians, comedia scrisă și regizată de Peter Brosens și Jessica Woodworth, deschide oficial cea de-a 16-a ediție a Festivalul Internațional de Film Transilvania vineri, 2 iunie, de la 20.45, în Piața  Unirii din Cluj-Napoca.
Duo-ul  de succes din lumea filmului independent (Altiplano, Al cincilea anotimp) revine la Cluj cu o poveste cu iz balcanic foarte apreciată de critici și de public.
Biletele pentru gala de deschidere costă 30 de lei și pot fi cumpărate deja de pe www.biletmaster.ro și direct de pe aplicația TIFF 2017.
Personajele pitorești din film vor fi pe scena TIFF, iar una dintre surprizele serii va fi concertul extraordinar al corului "Sirenelor de la Marea Neagră", formația feminină din film, în frunte cu Nina Nikolina, vedetă amuzicii populare în Bulgaria.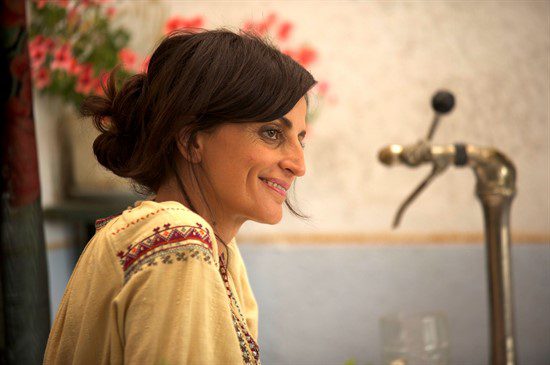 Grupul din film este format din cântărețe selectate din coruri faimoase din țara vecină: The Mystery of the Bulgarian Voices, câștigător al unui Grammy în 1990, Ansamblul Filip Kutev, Slavey Quartet și CosmicVoices from Bulgaria.
Invitați speciali la gala de deschidere vor fi și regizoarea și scenarista americană Jessica Woodworth, protagonistul filmului – "regele" Peter Van den Begin, actorii Titus de Voogdt și Lucie Debay, alături de Eka Bichinashvili, autoarea costumelor, și scenografa Sabina Christova.
"King of the Belgians este o încântătoare farsă despre contradicțiile monarhiei, ale Belgiei și ale Balcanilor", scrie Variety. Filmul a avut premiera sold-out la Festivalul de la Veneția și a călătorit ulterior la Busan,Valladolid, Sao Paolo, Hamburg sau Salonic.
În timpul unei vizite de stat în Turcia, regele Belgiei află că, în lipsa lui, țara pe care o conduce s-a divizat. Decide să se întoarcă acasă, dar o furtună solară afectează toate rețelele de telecomunicații.
Fără telefon și-n imposibilitatea de a zbura către Belgia, dar cu puțin ajutor din partea unui regizor englez și a unui formații feminine bulgare de muzică populară, părăsește țara în travesti și pleacă în aventura vieții sale, într-un road trip nebun prin Balcani.
Finalul celei de-a 16-a ediții TIFF va fi la fel de spectaculos. Dumnezeu să ne ierte/ Que Dios Nos Perdone va închide festivalul duminică, pe 11 iunie.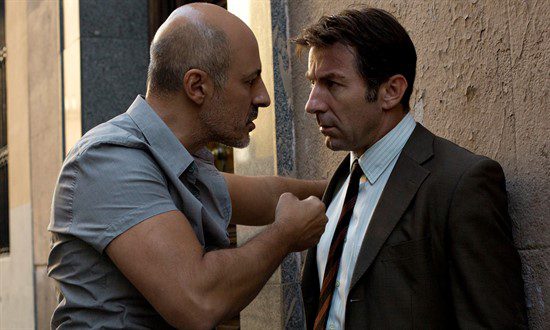 În thriller-ul regizat de Rodrigo Sorogoyen (câștigătorul Trofeului Transilvania cu Stockholm), într-un Madrid aflat în febra pregătirilor pentru vizita Papei, doi polițiști realizează că nu sunt cu nimic mai presus decât criminalul în serie pe care îl urmăresc.
"Un film magnific", titrează El Pais despre producția nominalizată la șase premii Goya și premiată la San Sebastian pentru cel mai bun scenariu. Distribuită în România de Transilvania Film.
Pe lângă Povestea iubirii/ The History of Love, de Radu Mihăileanu, care se va lansa oficial pe 5 iunie, unul dintre cele prizate evenimente care vor avea loc în Piața Unirii va fi proiecția pe ecran mare a Twin Peaks: Fire Walk with Me, regizat de David Lynch, la 25 de ani de la premieră, în copie restaurată digital.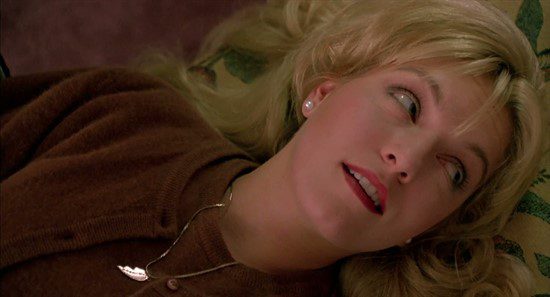 Anul acesta, regizorul revine cu un nou sezon al serialului care a revoluționat televiziunea din acea perioadă.
Piața Unirii va găzdui și premiera în România a unuia dintre cele mai așteptate filme franceze ale anului. Distribuit de Independența Film, Dalida (r. Lisa Azuelos) spune povestea cântăreței și actriței de origine egipteană care a primit de-a lungul carierei sale peste 70 de discuri de aur, fiind totodată primul artist care a câștigat discul de platină și pe cel de diamant.
Biografia uneia dintre cele mai populare zece cântărețe ale tuturor timpurilor, Dalida este un omagiu emoționant  adus divei anilor '50.
Pentru fanii filmelor de acțiune, TIFF a pregătit o producție care se bucură deja de un succes de public răsunător.
Propunerea Coreei de Sud la Premiile Oscar, Imperiul umbrelor/ The Age of Shadows (r. Kim Jee-woon) este un thriller de senzație, bazat pe fapte istorice petrecute la începutul secolului XX, pe vremea când Japonia se afla sub ocupație coreeană.
Fanii cinema-ului indian se vor reîntâlni anul acesta cu personajele fantasy-ului lui S. S. Rajamouli: Baahubali 2: Finalul / Baahubali 2: The Conclusion, cea de-a doua parte a aventurii fantastice care a înregistrat un succes record de box-office.
De la Cannes, unde s-a bucurat de o proiecție specială, vine La pazza gioia / Like Crazy (r. Paolo Virzì).
Filmul, distribuit în România de Independența Film, urmărește prietenia emoționantă  dintre două paciente ale unei clinici de psihiatrie – jucate de Valeria Bruni Tedeschi și Micaela Ramazzotti – și aventura incredibilă care ajunge să le unească în căutarea fericirii.
Ne puteți urmări pe: www.tiff.ro | FB: TransilvaniaIFF | Twitter: TIFFRomania | Instagram | Youtube
Festivalul Internațional de Film Transilvania este organizat de Asociația pentru Promovarea Filmului Românesc și Asociația pentru Festivalul de Film Transilvania.
Cu sprijinul: Ministerului Culturii și Identității Naționale, Centrului Național al Cinematografiei, Primăriei şi Consiliului Local Cluj, Institutului Cultural Român, Consiliului Judeţean Cluj, Programului Europa Creativă – MEDIA al Uniunii Europene
Prezentat de: Staropramen
Sponsor Principal: Raiffeisen Bank
Partener Principal: Mastercard
Mașina oficială: Mercedes-Benz
Sponsori: HBO, Philip Morris Trading SRL, MOL România, Tenaris Silcotub,  Avon, Rețeaua Privată de Sănătate Regina Maria,  McDonald's, Aegon, Noumax, Nikon, CSI Romania, Electroglobal, Sykes, Farmec,  PMA Invest, Promelek, Vel Pitar, Lecom, Agressione, SDL, Ax Perpetuum
Partener Logistic Oficial: DHL
Parteneri media: TV5 Monde, Shorts TV, Europa FM, Zile și Nopți, Cinemagia, Cineuropa, Glamour, VIVA!, Unica, Psychologies, Business Review, Vice, Decât o Revistă, Radio România Cultural, Film New Europe, News.ro, A List Magazine, Observator Cultural, LiterNet, Urban.ro, AaRC.ro,Umblat.ro
Parteneri media locali: Transilvania Reporter, Sinteza, Radio Cluj, Monitorul de Cluj, Erdely Naplo, Kronika, Infotrafic, I Love Cluj, Transindex, Filmtett, I Like Cluj
Partener de monitorizare: mediaTRUST
✖
Mulțumim pentru că vrei să fim prieteni!