Efectele pozitive ale voluntariatului: 5 beneficii psihologice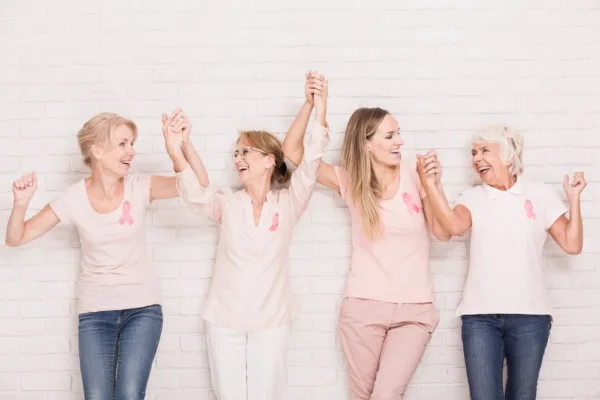 Voluntariatul nu este benefic doar pentru ceilalți, ci și pentru voluntar. Atunci când te implici în comportamente altruiste, beneficiezi de o serie de efecte psihologice pozitive importante. Ca să te bucuri de ele, trebuie să depășești însă anumite bariere mentale sau, cu alte cuvinte, scuzele pe care le folosim ca să păstrăm status-quoul, chiar dacă acesta nu e în avantajul nostru. Prin urmare, trebuie să încetăm să ne mai spunem că nu avem timp, că nu putem face o diferență reală, că nu cunoaștem pe nimeni sau că e prea mult de muncă.
Odată ce te vei implica, vei observa efectele pozitive atât asupra comunității, cât și asupra stării tale psihice și nu vei mai gândi la fel. Dacă nu ai timp din motive obiective, ai oricând opțiunea să ajuți contribuind la o campanie de strangere de fonduri, asemanatoare celor derulate de catre United Way. Iată care sunt principalele beneficii psihologice ale comportamentului altruist caracteristic voluntariatului:
O stabilitate emoțională mai mare
Atunci când faci voluntariat, te bucuri de mai multă stabilitate emoțională. Asta înseamnă că nu vei trece la fel de ușor de la o stare la alta și că vei avea mai mult control asupra trăirilor tale emoționale. Totodată, stabilitatea emoțională este esențială pentru evitarea căderilor nervoase. Persoanele care se confruntă cu depresie, tulburare de stres post-traumatic, tulburare obsesiv compulsivă (și nu numai) pot avea de câștigat pe plan psihic participând la activități de voluntariat, conform The Balance SMB.
O stimă de sine mai mare
Voluntariatul este o metodă sănătoasă de a crește stima de sine, încrederea în forțele proprii și sentimentele de valoare ale propriei persoane, în special în rândul adolescenților și tinerilor. Acest beneficiu nu este de ignorat, având în vedere că în prezent problemele legate de stima de sine scăzută sunt comune în societate. Totodată, făcând voluntariat, ai un risc mai mic să te confrunți cu probleme frecvente în rândul celor cu stimă de sine scăzută, cum ar fi anxietate socială, tulburări alimentare și depresie.  
Un risc mai mic de depresie
Persoanele care fac voluntariat au un risc mai mic de depresie. În plus, voluntariatul te poate ajuta să te simți mai bine dacă ai stări depresive. Atunci când ești deprimată, ai puțină energie și nu e deloc ușor să te concentrezi pe nevoile altora, așa că poate părea ciudat să te gândești să faci activități de voluntariat. Însă acestea sunt eficiente, așa cum arată mai multe studii. Parte din explicația acestui efect al voluntariatului stă în ciclul de gânduri false și stări negative care vin la pachet cu depresia, ciclu care poate fi întrerupt de acțiuni pozitive, așa cum este voluntariatul.
În plus, beneficiile voluntariatului în raport cu depresia sunt în special valabile atunci când ne folosim abilitățile și cunoștințele profesionale pentru a-i ajuta pe cei din jur. Potrivit unui studiu citat de The Guardian, 71% din voluntarii care și-au folosit astfel experiența profesională consideră că voluntariatul a contribuit simțitor la lupta împotriva depresiei.
Mai puțin stres
Un alt beneficiu al voluntariatului este reducerea nivelului de stres. Așa că dacă te simți stresată, nu te gândi că voluntariatul va contribui la acest nivel de stres. Din contră, dacă te implici în mod regulat, te va ajuta să pui lucrurile în perspectivă, să te simți mai satisfăcută cu ce ai realizat și mai puțin anxioasă. Un studiu realizat în Marea Britanie arată că majoritatea persoanelor care participă regulat la activități de voluntariat sunt mai puțin stresate. Aproximativ 63% din persoanele care au făcut voluntariat pe parcursul a 2 ani au afirmat că datorită voluntariatului au nivele de stres mai mici.
O sănătate psihică mai bună
Voluntariatul îmbunătățește sănătatea psihică și poate fi un ajutor important în cazul multor probleme psihice. Conform energizeinc.com, pot fi mai multe motive pentru care voluntariatul are acest efect: e o formă de participare socială, ajutorul oferit reprezintă o experiență care contribuie la validarea sinelui și contribuie la credința în abilitatea proprie de a face o diferență.
Sursă foto: Shutterstock
✖
Mulțumim pentru că vrei să fim prieteni!