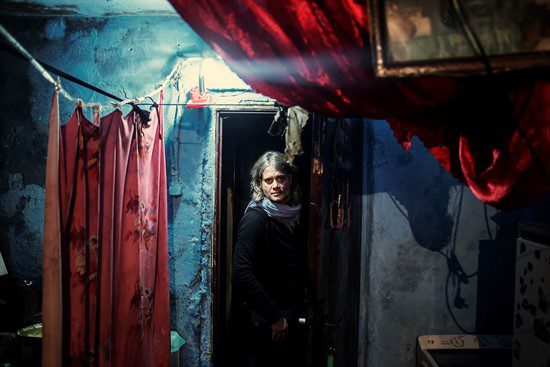 Fericirea, asa cum o percepe aparatul de fotografiat al lui Mugur Varzariu, are silueta unui copil rom, care se joaca prin problemele nesfarsite ale vietii de discriminat.
Pozele lui Mugur Varzariu incearca sa treaca dincolo de stereotipuri si bariere sociale, cu scopul final de a schimba ceva in bine in societatea romaneasca. "Dupa mine, fericirea nu exista. O poti cauta, dar asta nu inseamna ca exista. Intr-un fel este ca Yety, pe care il poti cauta prin diverse paduri, dar asta nu inseamna ca exista. Pentru a te apuca insa sa o cauti, iti trebuie multa pregatire. Ne nastem maimute. Din pacate, cei mai multi dintre noi murim tot maimute. Sunt insa si unii care, de cand se nasc si pana mor, se lupta sa devina oameni", spune Mugur Varzariu.
Mugur este fotograf din 2010, cand a decis sa faca o schimbare in cariera, deoarece a descoperit ceva mai interesant decat viata de corporatist. El este licentiat in Economie si Drept, a absolvit un program de Executiv Master of Business Administration (EMBA) la scoala de afaceri ASEBUSS, l-a cunoscut pe Dalai Lama, iar fotografiile sale au aparut in publicatii prestigioase precum The New York Times, The Economist sau Los Angeles Times.
Totodata, Mugur este ambasador al organizatiei neguvernamentale World Vision Romania si speaker pe teme precum romi, drepturile omului sau rasism pentru copii si tineri din scoli si licee.
Fotograful social a publicat, in 2016, cartea "Loving Romania", despre oameni, locuri si mancare. A inceput sa lucreze la ea in 2013 si, pentru documentare, a parcurs zeci de mii de kilometri, atat in tara, cat si in Republica Moldova. "Mirajul fericirii este o stare care dureaza de la cateva secunde, minute sau ore, pana la cateva zile, poate.
Evolutia spre calitatea de om – data de aspecte precum educatia formala si informala sau cariera – , impletita cu dragostea de oameni si compasiunea, are ca rezultat maximizarea perioadei mirajului. Omenirea este, in general, nefericita, adica departe de miraj, pentru ca fiecare maimuta cauta doar propria fericire.
Daca prin actiunile noastre am creste mirajul tuturor oamenilor am ajunge, in cele din urma, sa crestem mirajul personal de la secunde la minute, de la minute la ore, de la ore la zile si asa mai departe", precizeaza Mugur Varzariu.
El crede ca singura forma sub care poate exista fericirea este altruismul si, de aceea, incearca, in fiecare zi, sa promoveze, prin fotografie drepturile oamenilor vulnerabili din societatea romaneasca.
Citeste mai mult aici.
✖
Mulțumim pentru că vrei să fim prieteni!