Oameni sanatosi, viata sanatoasa, o planeta sanatoasa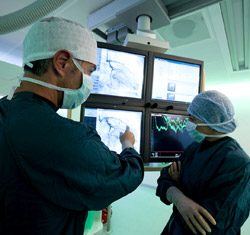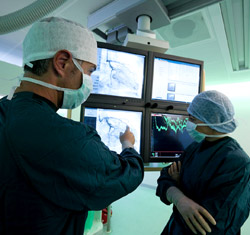 Philips Simplicity Event 2008 s-a desfasurat anul acesta la Moscova, in Piata Rosie, in luna octombrie 2008. In cadrul evenimentului au fost prezentate solutii din domenii precum Healthcare (Sanatate), Consumer Lifestyle (Produse de Consum) si Lightning (Sisteme de Iluminat), domenii in care Philips are abilitatea de a inova pentru a ajuta oamenii atat sa traiasca sanatos, cat si sa protejeze mediul inconjurator.
Noile concepte prezentate
Urmand linia temei de anul acesta, Oameni sanatosi, viata sanatoasa, o planeta sanatoasa', conceptele prezentate se axeaza in speta pe folosirea responsabila a resurselor domestice, pe producerea de energie regenerabila si pe consumul responsabil de bunuri. Abilitatea de a previziona rezonabil cum se dezvolta lumea noastra complexa este esentiala pentru a atinge simplitatea.
Concepte realmente senzationale raman cateodata idei pentru ca scopul si potentialul lor nu sunt explorate pe deplin. Din acest motiv, Philips Simplicity Event prezinta demostratii ale conceptelor, pentru ca oamenii sa poata vedea, atinge, simti, gusta si auzi aceste idei. Recreand conceptul intr-o experienta in timp real, cu toate beneficiile "la vedere", Philips a cautat anul acesta trend-uri globale si modele culturale, identificand provocarile eco-sociale ale viitorului si in ce mod aceste provocari vor afecta vietile consumatorilor.
Au rezultat trei concepte noi, bazate pe simplitate, pentru a comunica o viziune despre cum sensul si simplitatea pot fi aduse la viata in viitor:
consum domestic constient: Green Cuisine Concept;
producerea de energie regenerabila: Light Blossom Concept;
un consum responsabil de bunuri: Circle of Life Concept.
Conceptele nu se doresc a fi introduse pe piata in exact formele prezentate la eveniment. Ca parte a dezvoltarii strategiei de inovatie, Philips isi rezerva dreptul de a explora anumite elemente ale conceptelor, in masura in care se adreseaza nevoilor pietei. Intr-adevar, anumite concepte Philips, prezente in anii trecuti la Simplicity Event, sunt acum produse reale, la dispozitia consumatorilor. La Simplicity Event-ul din 2005, Philips a adus la viata viziunea unui robinet de bucatarie care aproviziona cu apa sanatoasa, sterilizata cu raze UV, racita de un sistem de raciere si mineralizata de un cartus care continea toate mineralele necesare; astazi, Philips Intelligent Water Purifier este lansat pentru ca oamenii sa se poata bucura de o apa sanatoasa.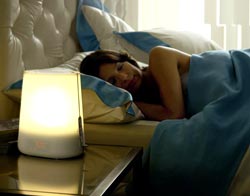 Noile produse prezentate
Pe langa conceptele futuristice, la eveniment sunt expuse numeroase produse si servicii Philips deja existente, care aduc sens si simplitate in zilele noastre.
Anul acesta au fost prezentate 3 produse noi:
Wake-Up Light
Flavors
Discovery to Treatment
✖
Mulțumim pentru că vrei să fim prieteni!