Pantofi pentru aparitii de neuitat! Cum sa faci smart shopping in sezonul reducerilor Black Friday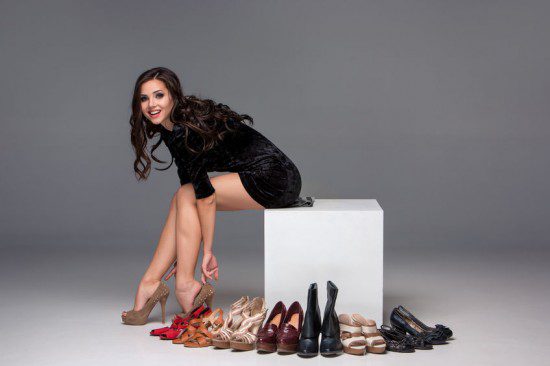 "Da-i unei femei pantofii potriviti si va putea cuceri lumea!"… Da, avea dreptate Marilyn Monroe, pentru ca o pereche de pantofi cu toc ne face sa ne simtim mai increzatoare, mai seducatoare, iar piedicile nu mai par insurmontabile. Iata de unde sa iti cumperi de Black Friday cei mai frumosi pantofi cu toc.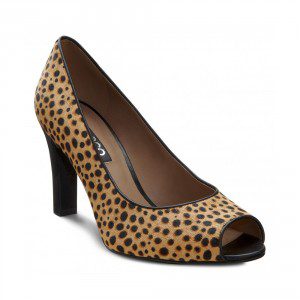 Animal print
Fiecare dintre noi are o parte wild, unele persoane o controleaza foarte bine, altele o imbratiseaza si ii dau frau liber.
Ce crezi ca ai pierde daca devii mai indrazneata, asumata, constienta de puterea ta de seductie si ludica?
Iata oferta Ecco de Black Friday pentru aceasta expresie a dezinvolturii din perspectiva fashion.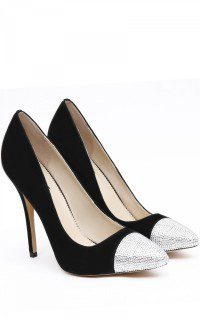 Lady like
Tinutele tale sunt o veritabila carte de vizita, si asa cum este bine sa ai haine si pantofi pentru birou, petreceri, plimbari relaxante in parc etc este esential sa fii inarmata si cu ACEA pereche de pantofi cu iz princiar, care sa spuna despre tine ca ai eleganta si bun gust demne de o regina.
Da, faci parte din aristocratia contemporana, in copilarie mama ta nu ti-a spus ca esti o printesa?!
Acesti conduri fermecati sunt oferiti de o zana buna pe nume Nissa, ii poti avea de Black Friday de aici.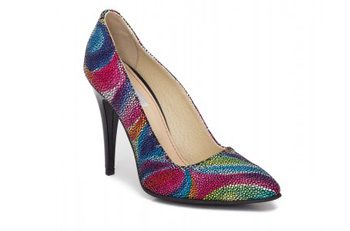 Efervescenta
Mereu vesela, zambetul este semnatura ta, esti o persoana extrem de creativa si parca nu iti este teama de nimic.
Asta se vede si in vestimentatie pentru ca porti culori tari, asocieri indraznete, iar cu ajutorul accesoriilor stii sa scoti din anonimat orice tinuta, indiferent cat de banala pare initial.
Pe comodo.ro gasesti acesti pantofi fata de care stim ca este dragoste la prima vedere!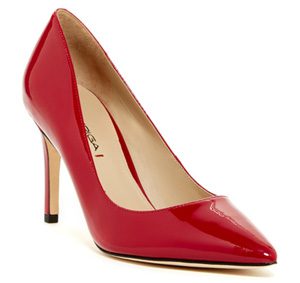 Hot, hot!
Rosu este culoarea pasiunii, seductiei, incita la actiune, are un efect stimulator general si capteaza atentia instantaneu.
Se spune ca rosul este pentru femeile foarte puternice, stapane pe ele, dar noi credem ca este un foarte bun exercitiu pentru timide sa poarte rosu!
Isi vor depasi treptat inhibitiile si vor invata sa se iubeasca si sa se aprecieze mai mult, primind un feedback pozitiv din partea celor din jur. Nu mai sta pe ganduri, comanda acum de Black Friday acesti pantofi de pe mycloset.ro.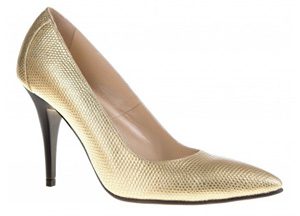 Gold rush
In acest sezon se poarta culorile metalice, si, marturisim, preferatul nostru este auriul!
Opulent, atractiv, auriul are o eleganta aparte, nu degeaba de milenii este apanajul capetelor incoronate si, mai recent, al designerilor care il folosesc in colectii cu atata pricepere.
Daca vrei sa fii in trend si sa arati fabulos la petreceri poarta acesti pantofi aurii! Sunt disponibili pe matar.ro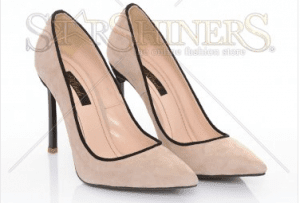 Nude love
Aceasta nuanta delicata ne duce cu gandul la puritatea si finetea bujorilor, la inocenta de Lolita si complexitatea fenomenului fashion cu asocierile lui diametral opuse.
O rochie neagra clasica – the little black dress, si acesti pantofi de pe starshiners.ro intr-un look elegant. Sau o rochie rosie incendiar de sexy asortata cu pantofi nude. Tu ce combinatie ai alege? Nu uita! Fa cumparaturi smart de Black Friday!
Must have
Din dressing-ul tau, indiferent cat de fashionista esti, sub nicio forma nu trebuie sa lipseasca pantofii stiletto negri! Ai sa ne dai dreptate!
Sunt salvatorii supremi de tinute, garantia unei imagini impecabile, care merg si cu costume cu pantaloni, deux pieces feminine, jeansi si camasi, fuste cool etc
Poti sa ii iei si la birou, la opera, teatru, la petreceri, cu ei practic poti inventa orice look lasand de fiecare data cea mai buna impresie. De unde sa ii cumperi? De pe depurtat.ro, evident!  
Foto: Brand si 123rf.com
✖
Mulțumim pentru că vrei să fim prieteni!