Puterea lăuntrică şi iubirea din "suflet" vor schimba lumea noastră!

Fiecare ființă este particulară tocmai prin faptul că se comportă, gândește și introspectează din suflet, iar platoșa noastră interioară este cea care pălește în fața aspectului fizic, atunci când ne aratăm franc sentimentele celor pe care îi validăm, le oferim afecțiunea noastră.
Varianta dublată a animației Disney-Pixar care va invada cu asalt, magnetism și dragoste marile ecrane din România în anul 2021, este dată pe mâinile a două celebrități autohtone: actrița Monica Davidescu care dublează vocea consilierului Jerry, a cărui voce în varianta originală este asigurată de Alice Braga, iar Veverița Roșcată Alina Chinie, a cărui nume este strâns legat de trupa Redblonde, ce îi dă glas lui Vânt-visător, în original personajul fiind asigurat de actrița Cathy Cavadini.
Visul profesorului de muzică, Joe Gardner, este de a deveni cântăreț de jazz. Doar că, înainte de a se putea bucura de momentul care să îi deschidă această cale, are un accident în urma căruia ajunge într-un spațiu eteric, de tranziție. Aici o întâlnește pe 22, un suflet tânăr și naiv, alături de care Joe va da startul unei călătorii ce trebuie să îl readucă în corpul său înainte de a fi prea târziu.
Filmul "Suflet" este un pansament pentru spirit, demonstrându-ne faptul că dincolo de creionarea proprilor dorințe este curajul de a le face realitate. Pelicula contează pe originalitate și aduce laolaltă lumea oamenilor la intersecția sa cu pătura imaterială din care toți suntem creați, iar pilda filmului este că nu suntem mai buni unii față de alții, iar doar cei care trăiesc din suflet merită recunoștința și atașamentul celorlalți oameni.
Despre ALINA CHINIE: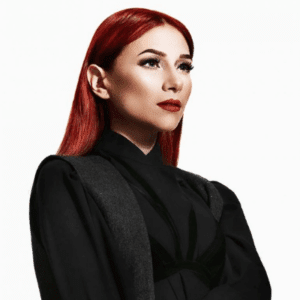 Alina Chinie s-a născut pe 4 octombrie în 1989 în București și este o cântăreață româncă. A debutat în muzică la vârsta de 15 ani, fiind prezentatoarea celei de-a doua ediții a emisiunii Școala Vedetelor difuzată în anul 2004.
De asemenea a participat la dublarea în limba română a unor desene animate: Bolt – a cântat melodia "Casa mea" din film, în original melodia se numește "Barking at the Moon" și este cântată de Jenny Lewis; O poveste încâlcită (Tangled) – în rolul lui Rapunzel, Neînfricată (Brave) – în rolul Meridei etc.
Artista ALINA CHINIE este componentă a trupei REDBLONDE, ce activează în cadrul emisiunii televizate "La Măruţă" din anul 2007 și care a lansat pe piața muzicală din România, hituri precum: "Bll" (feat Krem) (2013), "Hai Relaxează-te!" (2013) sau "G.L.A.S" (2014).
Despre MONICA DAVIDESCU: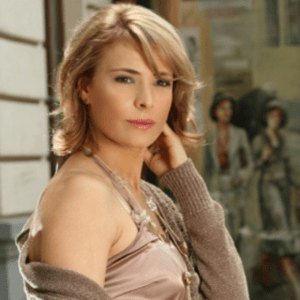 Monica Davidesvu a absolvit Facultatea de Artă Teatrală și Cinematografică, secția actorie, la clasa profesorului Grigore Gonta. Înainte de a fi actriță a fost învățătoare, dansatoare și model. În toamna anului 1992, la vârsta de 19 ani a venit în capitală, unde timp de trei ani a fost secretară, manechin într-un magazin de haine, făcând parte și dintr-o trupă de dans. Din 1998 joacă pe scenă Teatrului Național din București. În stagiunea 2009-2010 a jucat în Visul unei nopți de vara, Take, Ianke și Cadîr, Sânziana și Pepelea, Molto, gran'impressione și Comedia norilor.
Monica Davidescu a jucat în filme ca Natures mortes în 2000, "Vlad" trei ani mai târziu, în 2007 în "Ticăloșii".
Actrița MONICA DAVIDESCU a jucat în câteva seriale de televiziune cum ar fi "Cu un pas înainte", în 2007, iar în 2008 a jucat în "Vine poliția!". În toamna anului 2012, Monica Davidescu a participat la "Dansez pentru tine" ca parteneră a lui George Bochian. Aceasta este căsătorită cu cântărețul și vedeta de televiziune Aurelian Temișan, având o fetiță.
Despre WALT DISNEY PICTURES:
The Walt Disney Company (TWDC) este lider în domeniul divertismentului şi media cu programe diversificate pentru familie şi cinci segmente de activitate: parcuri şi staţiuni, divertisment televizat, reţele media, produse de consum şi grupul său media interactiv.
Walt Disney Pictures/ Disney România nu se dezminte în a cuceri publicul de toate vârstele și în anii ce vor urma, iar în prima jumătate a anului 2021 v-a lansa în exclusivitate platforma operațională online Disney + (Disney Plus România), respectiv a platformei interactive "STAR" disponibilă în Europa de Est, care va include portofoliul unic de programe originale Disney (reliefat prin producțiile originale Walt Disney Pictures, Disney Pixar, Disney XD, Disney Channel) ca parte a subsidiarei Disney Enterprises Inc., dar și producțiile originale ale studioului 20th Century Fox pe care compania l-a achiziționat la finele anului 2019.
✖
Mulțumim pentru că vrei să fim prieteni!