trender si Ivatherm creaza BUZZ pentru dermocosmeticele cu apa termala Herculane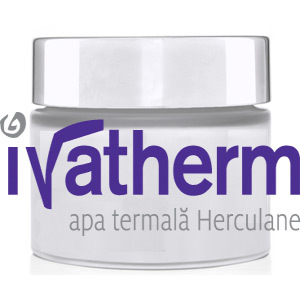 trender si Ivatherm Romania dau startul campaniei de Word Of Mouth pentru produsele dermocosmetice cu apa termala Herculane. In cadrul campaniei de Word Of Mouth Marketing, mai multe trenderite au posibilitatea sa incerce si sa raspandeasca vestea despre produsele Ivatherm. Dupa saptamanile de testare a produselor, cea mai activa trenderita din cadrul campaniei va fi premiata de compania Ivatherm cu alte produse din gamele proprii.
trenderii sunt persoanele care vor sa fie informate cu privire la ce e nou pe piata si care au o placere deosebita in a despica firul in patru in ceea ce priveste produsele sau serviciile care fac parte din viata lor. Ei sunt liderii de opinie din grupul lor de prieteni, oameni obisnuiti care isi impartasesc parerile despre un produs in mod deschis si sincer. Membrii comunitatii trender comunica intotdeauna natural despre produsele incercate in cadrul campaniilor de Word Of Mouth.
Campania de Word Of Moth ofera posibilitatea, mai multor trenderite, sa incerce produse din toate gamele brandului Ivatherm. Fiecare participanta la campanie isi va putea alege 2 produse pe care le va testa timp de 4 saptamani.
Ivatherm este dedicat idealului de frumusete prin sanatate, preocupandu-se de ingrijirea pielii sensibile si pastrarea tineretii si prospetimii ei, dincolo de varsta. Produsele Ivatherm, hipoalergenice si sigure, au texturi usoare, potrivite fiecarui tip de ten, parfumuri discrete si elegante. Se gasesc in game diverse, de la cele de tratament, pana la cremele sofisticate ale terapiei anti-ageing. Pentru ca diversitatea gamelor Ivatherm si a produselor este foarte larga, participantele au ocazia sa aleaga doua produse in functie de nevoile proprii ale pielii.
Inscrierile au loc in perioada 28 februarie – 6 martie, iar trenderitele invitate in campanie vor folosi produsele timp de 4 saptamani (18 martie – 10 aprilie), tinand cont de modul de utilizare al acestora si le vor face cunoscute prin intermediul retelelor sociale Facebook, Twitter si a blogului personal, forumuri si bineinteles prin intermediul blogulului campaniei.
Pe toata durata campaniei, trenderii vor completa rapoarte si chestionare si ne vor comunica feedback-ul sincer si onest legat de produsele din gamele Ivatherm. In urma acestor activitati, trender.ro va analiza cantitativ si calitativ rezultatele campaniei de Word Of Mouth Marketing. Astfel vom afla cate persoane au auzit de produsele Ivatherm, care a fost impactul campaniei in Social Media si in blogosfera sau daca trenderii sunt dispusi sa cumpere si sa recomande produsele incercate, in viitor.
Mai multe detalii despre campania de Word Of Mouth Ivatherm veti gasi pe site-ul dedicat acesteia: http://www.trender.ro/campanie-ivatherm.
Despre trender
trender este prima si singura companie din Romania specializata in Word Of Mouth Marketing care a lansat un serviciu de promovare prin intermediul "recomandarilor de la consumator la consumator" (C2C). Campaniile realizate sunt menite sa accelereze BUZZ-ul creat in jurul unui brand si sa formeze noi comunitati de brand evanghelisti.
Prin intermediul platformei www.trender.ro, companiile pot integra un nou canal in mixul de marketing si un tool eficient in masurarea BUZZ-ului generat in jurul produselor si serviciilor lor.
Despre Ivatherm
In anul 2005, dupa multe cercetari si studii clinice aprofundate privitoare la efectele apei termale Herculane asupra pielii, ia nastere Ivatherm, prima companie romaneasca de dermocosmetice dedicate pielii sensibile. Produsele dermocosmetice Ivatherm sunt formule originale. Ivatherm utilizeaza ingredienti activi din surse foarte bine controlate din punct de vedere al calitatii.
Concepute si fabricate in Franta, tara cu cea mai mare expertiza in industria cosmetica, produsele Ivatherm sunt formule originale ce contin apa termala Herculane si ingredienti activi inovantivi, reprezentand ultimele descoperiri stiintifice in cosmetologie. Proprietatile antiinflamatorii ale apei termale Herculane au fost demonstrate stiintific prin studii farmacologice si clinice in Romania si Franta. Concluziile studiilor recomanda utilizarea apei termale Herculane in tratarea multiplelor afectiuni dermatologice: piele sensibila si reactiva, atopie, eczeme, prurit, urticarie, dermatoze inflamatorii.
✖
Mulțumim pentru că vrei să fim prieteni!