Retrospectiva Jon Bang Carlsen la One World Romania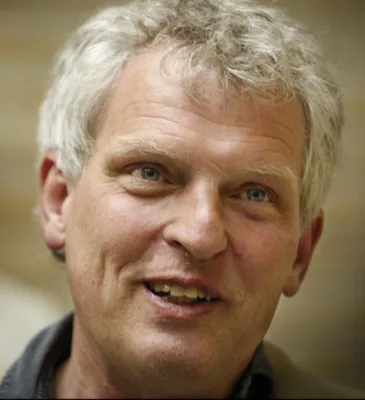 Anul acesta One World Romania organizeaza o retrospectiva a documentaristului danez Jon Bang Carlsen. Aproape deloc cunoscut la noi, dar considerat un regizor legendar care a reinventat filmul documentar, Carlsen va veni la Bucuresti ca invitat special al festivalului.
In saptamana 11-17 martie, spectatorii vor avea ocazia sa vada mai mult de jumatate din documentarele realizate de Bang Carlsen, din anii '70 si pana astazi, si sa dezbata apoi pe marginea filmelor, impreuna cu regizorul.
Intr-un articol publicat in 2007, Jon Bang Carlsen spunea: "Pentru mine, documentarele nu sunt cu nimic mai reale decat filmele de fictiune, asa cum filmele de fictiune nu sunt cu nimic mai mincinoase decat documentarele. Nu exista nicio realitate care sa nu poata fi vazuta dintr-o alta perspectiva si aratata sub forma unui vis. Pentru a descrie lumea, trebuie sa definesti adevarul intr-un fel in care nu exclude minciuna."
In opera sa cinematografica, Jon Bang Carlsen a explorat dintotdeauna granita dintre fapte reale si fictiune. Incepand din 1977, mizanscena cu personaje reale ocupa un rol extrem de important in productiile sale iar aceasta metoda este detaliata in meta-filmul sau, How to Invent Reality (1996) – ce va fi prezentat si la Bucuresti. Documentarele sale sunt de multe ori portrete puternice – atat din punct de vedere vizual, cat si simbolic – ale unor persoane marginale, aflate in centrul unor povesti captivante.
Incepand cu 1980, Jon Bang Carlsen a realizat filme in SUA, Germania, Irlanda si Africa de Sud, ramanand fidel temelor si metodelor sale caracteristice. Un exemplu in acest caz, care va fi prezentat in retrospectiva, este documentarul It's Now or Never (1996) – portretul unui cioban irlandez singuratic care cauta dragostea adevarata.
In cadrul retrospectivei de la Bucuresti, vom proiecta si cel mai recent film al lui Jon Bang Carlsen – Just the Right Amount of Violence. Documentarul prezinta povestea unor tineri americani, care traiesc aparent linistiti in suburbiile Los Angelesului, dar sunt rapiti si dusi impotriva vointei lor in tabere din statul mormon Utah.
Alte documentare realizate de Jon Bang Carlsen incluse in retrospectiva de la One World Romania 2013 sunt: Addicted to Solitude (1999), Purity Beats Everything (2007), My Irish Diary, My South African Diary (1999), First I Wanted to Find the Truth (1987) si Ich bin auch ein Berliner (1990).
✖
Mulțumim pentru că vrei să fim prieteni!