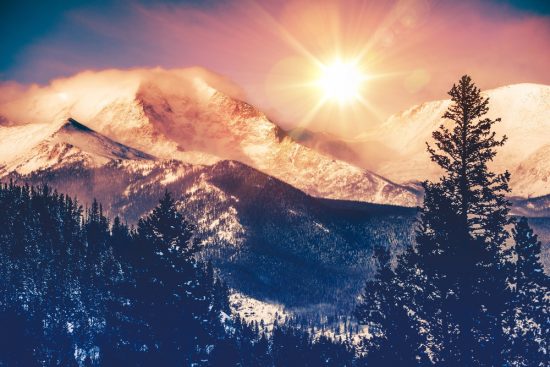 Nu te opri la canioane și fă-ți curaj să străbați ținuturile din Colorado la pas. Fie că le vizitezi iarna sau pe timpul verii, vei găsi mereu câte un motiv să revii.
Citește și:
Turism: Chang Rai, în Triunghiul de Aur din Thailanda de nord
Turism: Surf, Nelson Mandela și Cape Town
Cei mai mulți turiști preferă independența și, încă de la aeroport, închiriază o mașină echipată pentru iarnă.
Una dintre cele mai bune firme este Hertz Car Rental, care vă oferă asistență non-stop la un număr de telefon gratuit.
De la aeroport veți porni pe cea mai aglomerată și monitorizată autostradă cu 4 benzi, I-70. Veți străbate la mare altitudine Rocky Mountains și veți alege, probabil, ca destinație de cazare, celebrele stațiuni de schi Aspen sau Vail.
Ofertele de cazare sunt structurate în funcție de forța financiară a fiecăruia. Puteți alege hoteluri recunoscute internațional precum The Little Nell din Aspen sau Sonnenalp (construit în stil european) din Vail. Veți plăti pentru calitatea excelentă și numeroasele facilități în medie 400-600 $ pe noapte.
O altă variantă de cazare foarte apreciată, unde veți găsi atât confort cât și mai multă intimitate, este cabana. Puteți inchiria una cu 540 până la 1440$ pe săptămână.
Fie că alegeți Aspen, fie că hotarâți să vă petreceți vacanța în cea mai populară stațiune de ski din America de Nord (Vail), timpul va trece ușor și veți avea de ales din variate activități extrem de spectaculoase.
Puteți începe prin a închiria o pereche de schiuri cu circa 21$ pe zi și odată echipat, să explorați pârtiile din Vail care se întind pe 5289 de acri.
La nevoie veți putea beneficia de lecții gratuite de schi și snowboarding. Pentru acestea din urmă închirierea va costa 27$ pe zi.
Schiorii pasionați vor avea nevoie de asemenea, de un abonament pe o săptămană la telescaun pentru care vor plăti 364$.
Dacă nu doriți să vă limitați la schi și snowboarding, dați un tur cu snowmobilul prin White National Forest. Durează 3 ore și costă 300$ pentru 2 persoane.
În stațiunile de iarnă din Colorado se întamplă tot timpul câte ceva interesant. Enumărăm aici: festivalul berii Budweiser (cu cooncerte miercurea) precum și Winterskol, care durează 4 zile și include parada de modă pentru câini, focuri de artificii, concursuri de patinaj și sculptura în gheață. 
Să presupunem ca nici una dintre ofertele enumerate nu va entuziasmează. Nicio problemă! Puteți merge într-o stațiune apropiată, cu prețuri mai mici și atracții turistice interesante.
Orașul de care vorbesc se numește Glenwood Springs și este faimos pentru peștera foarte vizitată (Glenwood Caverns) și cu cea mai mare piscină cu apă caldă de izvor din lume (în aer liber, înconjurată de munți și deschisă tot timpul anului).
Printre dumneavoastră se găsesc, fără îndoială, amatori de drumeții. Explorați, prin urmare, nenumăratele trasee marcate din Glenwood Canyon.
Punctul final al celui mai spectaculos este fascinantul Hanging Lake (Lacul suspendat). Merită văzut!
Un alt aspect foarte important al sejurului dumneavoastră este cel culinar. Oferta este copleșitoare dar pot menționa cateva nume: Vendetta (italian), La Cantina (mexican), Le Tour (franțuzesc), Osaki's Sushi (japonez) sau Grill on the Deck (american).
Daca sunteți norocoși, perioada vacanței dumneavoastră poate coincide cu cea a desfășurării festivalului culinar Dine Around Vail. Durează 15 zile și pentru un preț fix de 15 sau 30$ puteți gusta excepționalele feluri de mâncare locală.
www.glenwoodcaverns.com – Găsiți aici tot ce aveți nevoie pentru vacanța de iarnă la schi în Colorado.
www.royalgorgereservations.com – Cel mai complet site despre călătoriile cu trenul prin defilee
www.beertown.org – Excelent ghid pentru călătoriile bahice în Colorado
www.shopoldcoloradocity.com – Cele mai complete informații despre Colorado City și târguri de de toamnă.
De Cătălina Cristescu
Foto: shutterstock.com
✖
Mulțumim pentru că vrei să fim prieteni!