The Studio – by Wella Professionals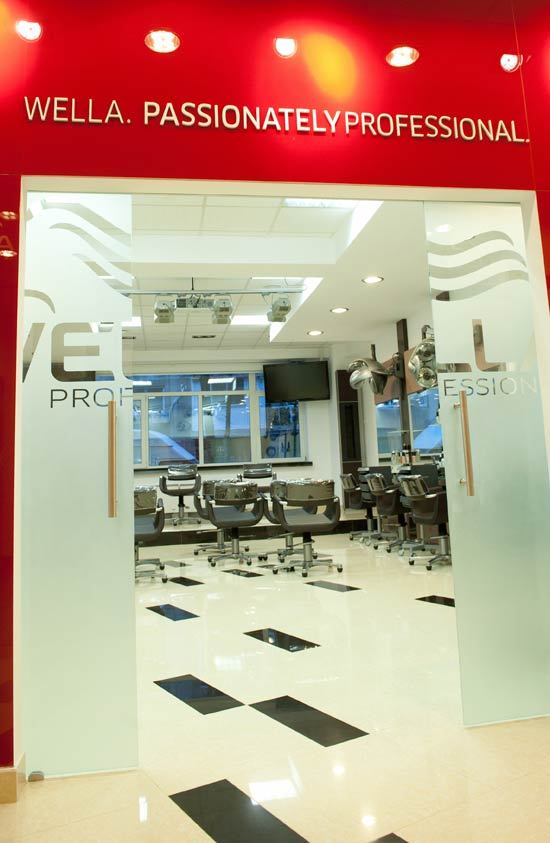 Noua locatie de training in hairstyling este locul in care spatiile moderne intalnesc experienta vasta a specialistilor Wella ProfessionalssiLonda Professional.
"The Studio este un atelier de creatie. Locul unde se exerseaza si se nasc adevarate opere de arta in coafura, care, ulterior, sunt traduse si transmise catre clientele finale din toate saloanele de coafura din Romania", spune Dana Dinca, Education Manager, Professional Brands.
Orice stilist cu experienta si care doreste sa realizeze performante in acest domeniu poate trece pragul The Studio. "La The Studio au acces stilistii care lucreaza in saloanele partenere Wella Professionals, Londa Professional si System Professional. De ce? Pentru ca noi stim mai bine decat oricine ca un hairstilist bun are nevoie de implicare, pasiune si timp plus un partener de lunga durata care sa-i ofere suportul, tehnologia si inovatia care sa il ajute sa atinga perfectiunea. La Wella, noi ne bazam pe educatie si consideram ca este conceptul cheie care ne diferentiaza de alti jucatori din domeniu. Noi instruim anual peste 5000 de stilisti (Wella & Londa) in The Studio si in seminariile din tara", adauga Dana Dinca.
Noul The Studio ofera stilistilor educatie de calitate si inspiratie. Aici au la dispozitie cele mai performante echipamente si produse de hairstyling marca System Professional, Wella Professionals si Londa Professional. Alaturi de cei 4 lectori dedicati: Mirela Gonciulea, Alina Rau, Florian Radu si Arabela Saulig, toti membrii echipelor Wella Romania, Wella Winners si Londa Professional sustin cursuri la The Studio. Arabella Saulig este si Responsabil SP Education pentru Romania.
"The Studio este nucleul valorii indiscutabile, ce deschide portile imaginarului catre experiente si emotii estetice. Ne-am propus si am reusit sa oferim hairstilistilor din Romania un spatiu contemporan si o atmosfera prietenoasa pentru perfectionarea creatorilor de frumos din acest domeniu", spune Cristina Ricu, Director de Marketing, Professional Brands.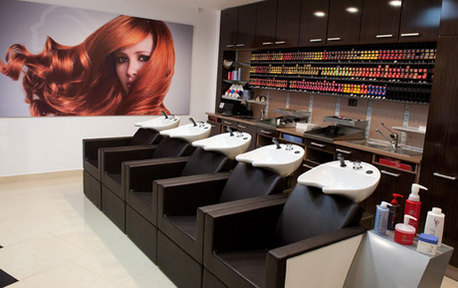 Noua locatie aduce o inovatie in abordarea conceptului de educatie. Mai exact, programul educational este structurat pe mai multe nivele, in functie de experienta acumulata.
Toate trainingurile Wella se bazeaza pe inspiratia ce creeaza tendinte, scopul acestora fiind sa ii transforme pe cursanti in experti in hairstyling. Pentru ca excelenta in arta aranjarii parului are ca sursa pasiunea pentru par frumos.
The Studio este un spatiu modern, contemporan, amenajat dupa standardele internationale Wella de design si functionalitate. Proiectul a necesitat o investitie de peste 250.000 de euro si a fost dezvoltat in colaborare cu arhitectul roman Pompiliu Mara.
Primul centru de pregatire avansata Wella s-a deschis in Romania in anul 2000. In cei 10 ani de activitate, aici s-au pregatit majoritatea stilistilor din Romania, fiind cel mai activ si mai performant centru de educatie in hairstyling din Romania. In fiecare salon din Romania exista cel putin un stilist care a beneficiat de educatie Wella Professionals sau Londa Professional.
Din ianuarie 2011, noul The Studio – Professional Brands integreaza activitatea de educatie a tuturor brandurilor System Professional, Wella Professionals, Londa Professional astfel incat oferta educationala sa continue la standarde inalte de calitate. Esenta acestor branduri consta in puterea de inovatie si de inspiratie pe care o pot transmite coaforilor.
The Studio
Professional Brands M&D
Str. Dr. Iacob Felix nr 55, Bucuresti
Tel. 021-411.1898