Vichy și Revista PSYCHOLOGIES prezintă emisiunea Menopauza, ultimul tabu, realizată alături de Dr. Diana Plăcintescu, Medic Primar Dermatolog și Adina Moraru Dan, Psiholog clinician și psihoterapeut și prezentată de Delia Apostol-Hanzelik, Redactor-șef Psychologies România.
Urmărește-ne înregistrarea de mai jos și descoperă:
etapele și simptomele instalării menopauzei,
sfaturi dedicate de la medicul dermatolog privind îngrijirea pielii la menopauză,
stările psihologice asociate și soluții la îndemână pentru a trece mai ușor peste această perioadă.
Me-no-pa-u-ză. Me-no-pa-u-ză. Un cuvânt greu de rostit chiar dacă are doar sunete pe care le cunoaștem foarte bine și pe care le rostim cu ușurință în alte cuvinte. Dar, ca orice alt subiect care ține de treburile femeiești și despre menopauză am învățat să vorbim în șoaptă, generic, fără să îi spunem numele, cu apelativul "Știi tu, perioada aia…" Nu, nu e un fel de Cap-de-mort din Harry Potter. Nu e un lucru de care să ne fie teamă sau jenă, rușine. Este doar o perioadă din viața noastră, poate chiar cea mai lungă. Și este bine să fim informate, să ne asumăm și să trăim frumos și deplin această perioadă, așa cum este bine să ne trăim frumos și deplin întreaga viață. Să vedem deci despre ce este vorba.
Menopauza este definită ca întreaga etapă biologică din viața unei femei, marcată, în general, de un declin al funcțiilor genitale. Elementul definitoriu al menopauzei este dată de reducerea dramatică a nivelului hormonilor reproductivi, estrogen și progesteron. Perioada de menopauză este cunoscută drept etapa pe parcursul căreia se trece de la reproducere la senescență (îmbătrânirea țesuturilor și a organismului). Asta este explicația științifică.
Este o tranziție firească, absolut normală și fiecare dintre noi va resimți diferit această perioadă. Îmi amintesc de o bună prietenă care ajunsă la vârsta menopauzei s-a plâns soacrei sale de neplăcerile pe care le experimenta. Soacra ei, o femeie ajunsă la 85 de ani s-a uitat cu surprindere și i-a spus: "Nu știu, am fost atât de ocupată cu nepoții că nu am simțit când a trecut".
Menopauza – a doua adolescență
Mda, dacă ești în segmentul de vârstă care deja experimentează menopauza mi-ai spune you wish a doua adolescență. Dar asta doar pentru că odată ce am trecut de perioadă avem tendința să ne amintim doar partea pozitivă a lucrurilor. Îți spun că, de fapt, este tot o perioadă de readaptare, o perioadă în care învățăm cine suntem, ne reînvățăm. Da, vei avea din nou toane și vei experimenta senzații noi în corp, nu tocmai plăcute. Vei simți nevoia să ascunzi simptomele și vei găsi tot felul de pretexte. Îți amintești cum Claire Underwood din House of Cards mergea în fiecare seară și se holba în frigider, parcă în căutarea a ceva de mâncare, când, de fapt, trăgea de timp doar ca să se bucure de răcoarea ce venea dinăuntru.
Am adunat o listă a simptomelor astfel încât să îți fie ușor să urmărești modificările care apar. Cum perioada nu poate fi evitată este bine să o petrecem informat, cu răbdare și acceptare față de noi înșine. Cunoașterea teoretică și observarea atentă a transformărilor ne va ajuta în această etapă. Un lucru pe care vreau să îl reamintesc aici, este că nu trebuie să trecem prin această perioade singure. Dacă nu ești genul care să cauți comunități online de suport, poți să îți faci propriul board of advisors format din specialiști care să te însoțească și care să îți fie resursă în această nouă călătorie: în primul rând, medicul ginecolog – cel care și pune diagnosticul; un medic endocrinolog, un medic dermatolog și un psihoterapeut pot face parte din echipa de tranziție. Ei vor ști să te ghideze bazat pe simptomele tale personale și îți vor putea recomanda dieta și remedii potrivite.
Simptomele instalării menopauzei sunt:
anxietate,
modificări bruște ale stării de spirit,
sentimentul de pierdere a încrederii și stimei de sine,
modificări în aspectul pielii, părului și unghiilor,
tulburări de somn,
disconfort în timpul sexului cauzat de uscăciune și dureri vaginale,
dureri de cap sau migrene,
bufeuri, senzații scurte și bruște de căldură,
rigiditate și dureri articulare,
palpitații, bătăi ale inimii care devin brusc mai vizibile,
probleme cu memoria, concentrarea și "ceața creierului".
Sfaturi de la dermatolog pentru îngrijirea pielii în toate fazele menopauzei
"În momentul în care pielea începe să se lase, în perioada de perimenopauză, trebuie să fii mai atentă la rutina de îngrijire și să schimbi produsele cu unele dedicate, care să conțină substanțe hidratante cum este acidul hialuronic, antioxidanți, extracte naturale care hrănesc fibrele de colagen și de elastină.
Pe măsură ce trecem către postmenopauză, cremele devin mai onctuoase, mai grase, îmbogățite în lipide, ceramide, identic naturale în acizii grași esențiali care hrănesc toate straturile pielii. Ingredientele sunt din ce în ce mai simple, mai puține, pentru a fi hipoalergenice, să nu riscăm să facem alte probleme cutanate ale pielii.
În momentul în care o pacientă, fie a intrat la menopauză, fie se apropie de menopauză și observă semne evidente ale transformărilor pielii în oglindă, ea intră în cabinet o dată cu problema fizică, a pielii, o dată cu problema emoțională care însoțește fenomenul. Te simți, într-un fel, trădată de pielea și de corpul tău în momentul în care se apropie menopauza. Se întâmplă lucruri pe care nu le-ai prevăzut și pentru care poate nu ai fost pregătită. Cred că acest lucru îl facem noi acum încercând să educăm publicul, să își înțeleagă semnele pielii și semnele emoționale ale menopauzei.
Pe scurt, la menopauză, scade estrogenul, hormonul feminin, cel care ne dă toate caracteristicile cutanate și psihologice. În același timp, crește cortizolul, hormonul stresului. Dacă ar fi să judecăm doar din punctul de vedere al pielii, începând din straturile cele mai profunde către cele superficiale, pentru că așa se și întâmplă, primele semne se produc la nivelul hipodermului, al stratului "grăsos" al pielii, care se topește, se subțiază și pielea începe să atârne în jurul contururilor osoase. Apoi, pe măsură ce ne apropiem de momentul menopauzei, începe să scadă producția de colagen și elastină, scade cu aproximativ 1,5% în fiecare an. Procesul este foarte accelerat în perioada de perimenopauză, de aceea este important să înțelegem semnele ca să putem să acționăm și să le încetinim din timp pentru că, după aceea în postmenopauză, acest proces de lăsare, de subțiere a grăsimii pielii se reduce, în schimb, se instalează uscăciunea pielii, stratul superficial, epidermul începe să sufere, să devină intolerant, sensibil.
În funcție de momentul în care femeia ajunge în cabinet, aceste fenomene sunt însoțite de diverse stări psihologice. Una este confuzia, deruta pe care o ai când vin multe lucruri la care nu te-ai așteptat și pe care nu mai poți să le gestionezi. Apoi, este un soi de frustrare pentru că nu știi cum să acționezi ca să păstrezi starea pielii și, în general, starea organismului și cea psihică. Ceea ce este uneori descurajant și asta încercăm să facem, să susținem femeia, nu doar din punctul de vedere al pielii, încercăm să o susținem și psihologic pentru că de multe ori avem această tendință de a crede că odată cu intrarea la menopauză, viața femeii s-a terminat. Și nu este așa! Trăim într-o societate în care femeile trăiesc mai mult decât bărbații, deci o să ne trăim poate, jumătate din viață în perioada de menopauză. Este perioada cea mai lungă a vieții noastre, ar trebui să o privim cu cunoaștere, cu înțelegere că este perioada în care noi avem timp să ne ocupăm doar de noi. Ar trebui să o vedem ca un avantaj și dacă nu am făcut-o până atunci să ne răsfățăm, să ne implementăm rutine corecte, să ne acordăm atenție." Dr. Diana Plăcintescu, Medic Primar Dermatolog.
Care sunt etapele menopauzei și la ce vârstă apare?
Una dintre cele mai frecvente întrebări referitoare la menopauză se referă la vârsta la care se poate declanșa acest fenomen. În acest sens, specialiștii afirmă că menopauza poate debuta oricând, între vârsta de 45 de ani și cea de 55. În medie, menopauza se instalează la aproximativ 50 de ani, însă poate avea loc și mai devreme. Când menopauza apare înainte de 45 de ani, este numită menopauză precoce, în timp ce menopauza tardivă are loc după vârsta de 55 de ani.
Premenopauza, care are o durată medie de doi ani și se caracterizează prin diminuarea și dispariția fertilității. Totodată, în această perioadă, ciclurile menstruale nu mai sunt regulate, iar producția de estrogen scade.
Menopauza, ca perioadă propriu-zisă, corespunde dispariției definitive a menstruației.
Postmenopauza, care are loc pe o perioadă de 2-5 ani după oprirea menstruației și până la încetarea definitivă a activității funcției ovariene.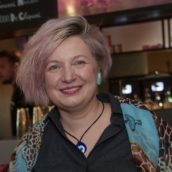 Clementina Anghelache
Clementina Anghelache este antreprenor în dezvoltare personală, learning facilitator, autor și Ontological Coaching Practitioner cu peste 15 ani de experiență. Formările sale cuprind peste 5000 de ore în domenii de business, leadership, vânzări și marketing, 3 programe NLP Practitioner și un Master, 3 școli de coaching cu Alain Cardon, Sir John Whitmore și Inner Game cu Tim Gallwey, PCM, Points of You, Theta Healing și Acces Consciousness. A petrecut două decenii ca antreprenor în publishing în domeniul învățării organizaționale și în urmă cu trei ani a relansat licența revistei Psychologies în România. Este pasionată de scris și acompaniază persoanele care doresc să își transforme viața prin intermediul journaling, prin cursuri create din perspectiva ontologică. Clementina crede că învățarea este un fel de a fi natural al omului și că prin învățare avem acces la transformarea vieții noaștre și atingerea obiectivelor.